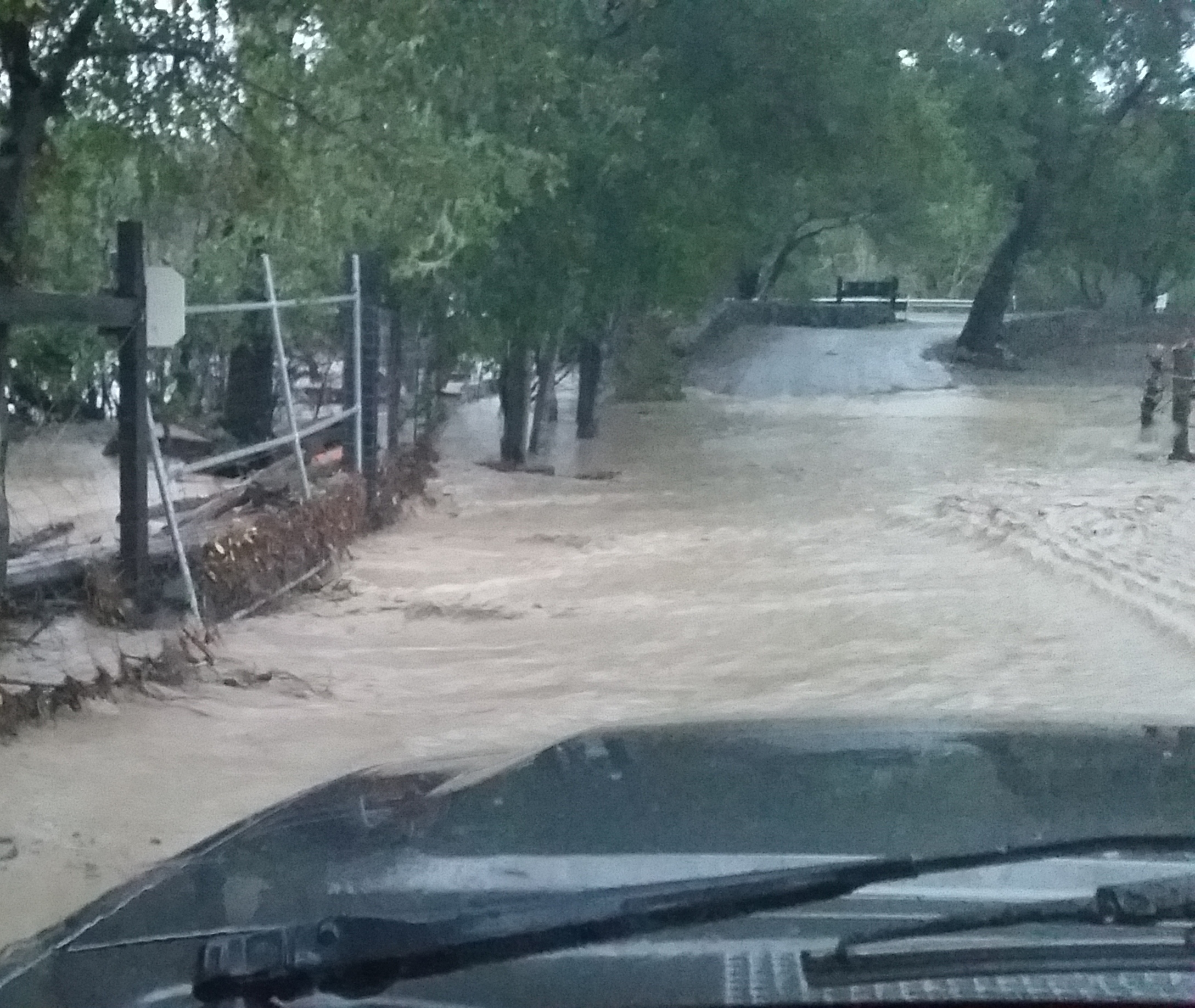 It's no secret we are suffering from a severe drought that has been mounting for three years. Luckily, wine grape vineyards are not heavily irrigated in comparison to other crops. We irrigate from mid-July until the end of October and use minimal water, 75% less than most crops.
2012 and 2013 were dry years with less than half of an average year's rainfall. From April 2013 through January 2014, we received just one inch of rain. A normal year would likely see 18 inches in that time.
Finally, rain arrived! November brought us five inches of rain. Light precipitation continued in December. Then came the forecast of a major storm on December 11, 2014.