Every July, our household and cellar team grow by one. We hire a young Frenchman as our winery intern for the harvest. He is between his second and third year at an agricultural university in Toulouse. He lives at our home with us and comes to work each day. It's become a wonderful tradition that we look forward to annually, not just for the three months he is here, but for the friendship that often continues for decades and into second generations. In fact our daughter, Grace, is in Bordeaux working the harvest for our intern from 1994 who is now the General Manager at a winery there.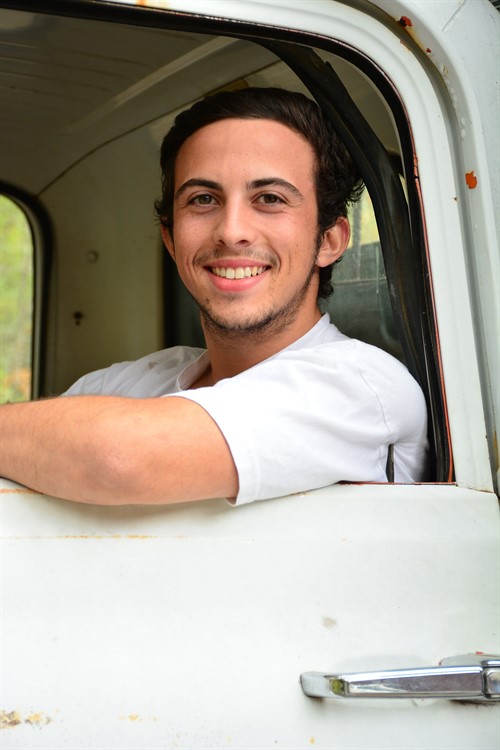 We started this exchange program in 1985, making this year's intern, Arthur Rebiere, our 34th intern. He grew up in Montpellier but also lived in Miami for a short time with his family. He arrived in July, and we put him straight to work on the bottling line. At first, Arthur was quiet and reserved, but soon enough, he became more comfortable, sharing with us his fun sense of humor and contagious smile.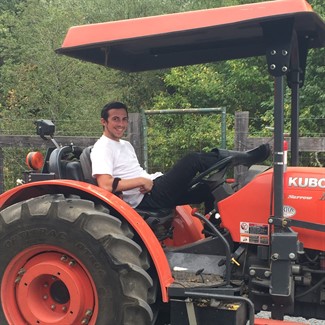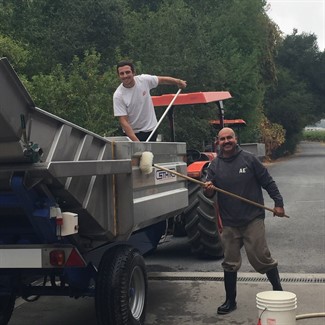 Arthur has made the most of his time in California. He's explored San Francisco, catching a Giants baseball game and visiting Lombard Street. He took a day trip to see the redwoods and the Pacific coastline. We went to Donner Lake to enjoy the mountains. Even the chilly lake didn't intimidate him.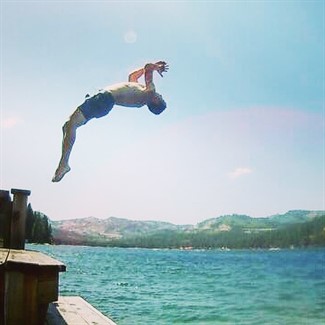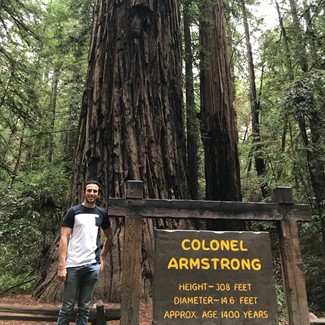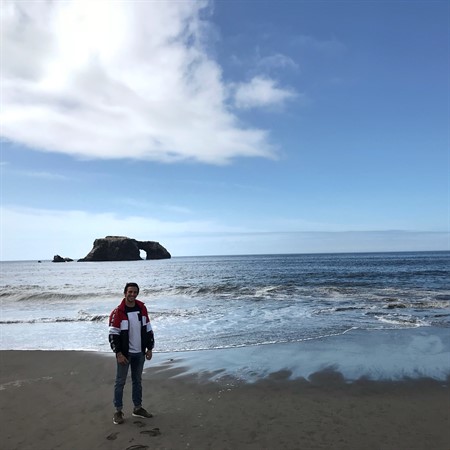 Although Arthur didn't have any experience cycling, he enthusiastically joined me on weekend rides, gaining strength and confidence quickly.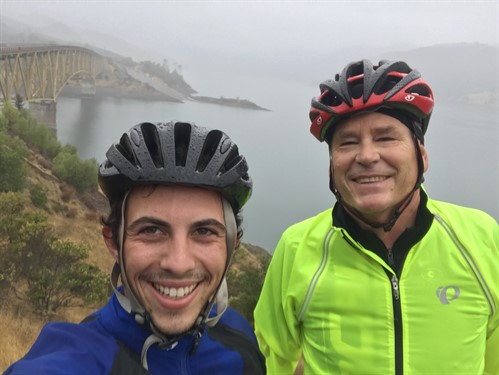 He's always up for trying classic American cuisine such as BLTs, peanut butter, hamburgers and Root Beer Floats. Assistant Winemaker Ricardo even took Arthur out for a Mexican dinner, which he loved, although confessed was a bit spicy.
With Arthur's departure date less than one week away, we are already sad thinking about his return to France. He's become an integral part of our family, bringing a youthful joy to our dinner table. Annie and Millie, the two yellow Labradors, will especially miss him. Although he doesn't have dogs at home, he sure loves these pups… and they love him.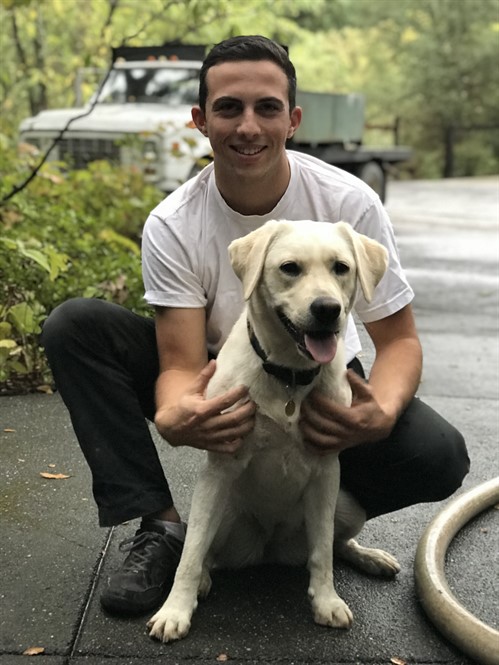 We know that this is only goodbye for the time being. We have no doubt that we'll see him in France and hope he returns to Alexander Valley for another visit soon.