Harvest is still months away and yet the Summertime means we start planning for one of my favorite parties of the year… our Next Generation Harvest Party. Since we sell nearly all our wine direct to people at home, we are always trying to cultivate new interest and bring in the next generation of patrons. As the first member in the third generation of Hafners on staff, I was tasked with finding a creative approach to do this. We came up with the idea of hosting the Next Gen Party.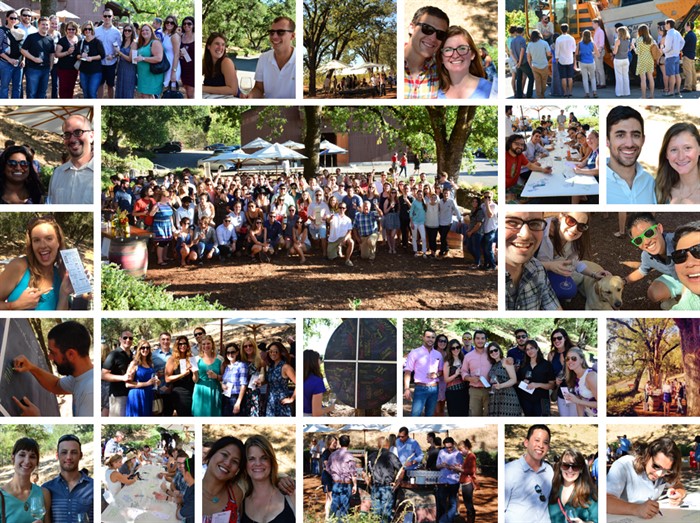 For many of our patrons, Hafner wine has been a longstanding family tradition, which we are grateful for. Our Next Gen Party includes both avid Hafner fans (children and grandchildren of current patrons) and "newbies" (people who are just learning about Hafner).  It's a great group of local people and others from the Bay Area. On occasion, we even have people fly in from Southern California or out of state. (It's a good excuse for a Wine Country getaway.)
The Next Gen Party is an afternoon filled with wine (of course!), homemade snacks, fun (and potentially competitive) activities, wine education and lots of mingling with fellow Next Gen-ers. A fun byproduct of the day is that often Next Gen-ers learn of mutual connections with each other. Or even make new friends!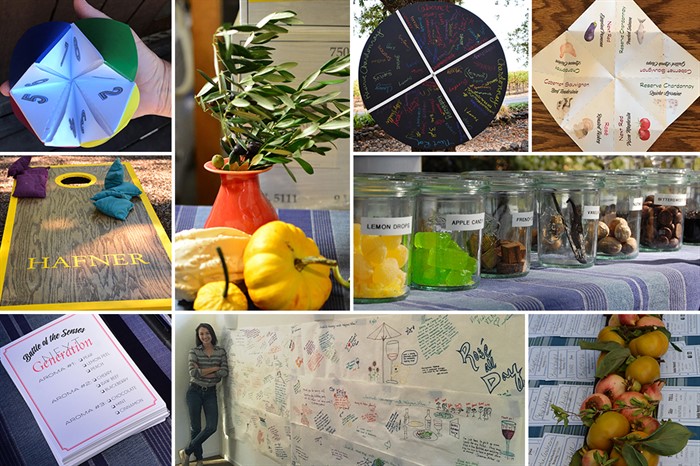 Next Gen-ers tend to be between 21 and 40 years old and have an interest in wine. If you know someone who fits that description and might like to be included in the day, please email me their names and email addresses. I'd love to add them to our list! Everyone who attends is welcome to bring a guest or two. We do not have the date set for this year, but we will send a Save the Date in August with details. The Party will be on a Saturday in October.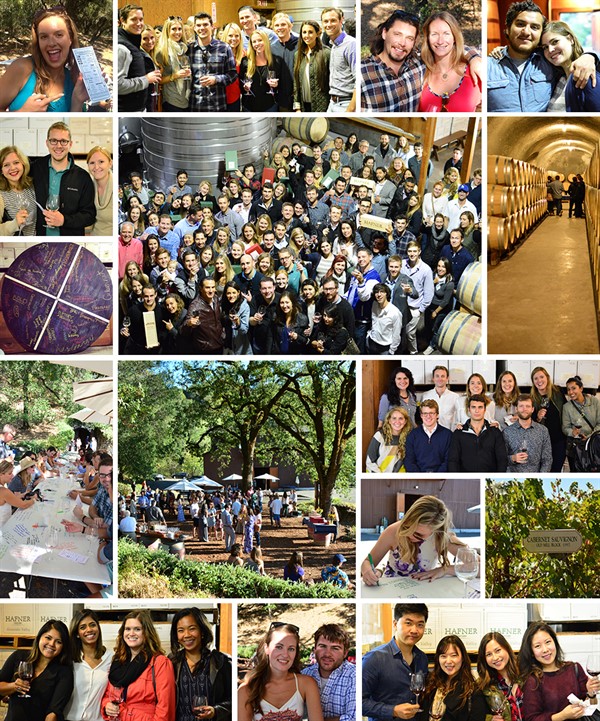 It is always a fun and memorable day for guests and for us. You can imagine what joy it brings Grandfather, Uncle Scott, Mom and Dad when they meet the second or third generation "kids" of longtime Hafner patron families. And for me, it's always exciting to meet new people, many of whom grew up with Hafner wine on their dinner tables, just like my sister, Grace, and I did. We are all the next generation together.