That's attractive...and helpful!
You may have noticed a small change to the capsules on our Reserve Chardonnay. The capsule isn't just to provide a clean, secure covering for the cork...it also provides the clue to what's inside.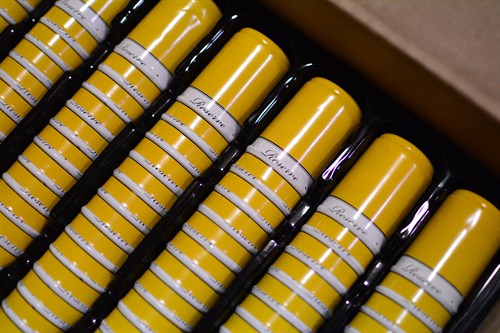 Since our first bottling of the 1982 Chardonnay, we've printed the vintage year on the end of the capsule to help patrons identify the vintages in their cellar. Easily readable when the bottles are stored in bins, the capsule eliminates the need to pull bottles out and look at the wine label to determine their year.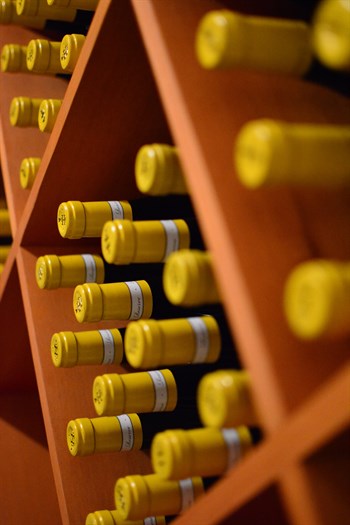 Beginning with the 2014 Reserve Chardonnay, we've added another identifier to help patrons. The brilliant yellow capsule of the main and Reserve Chardonnays are the same color. But now, an attractive white band with "Reserve" printed on it differentiates the Reserve from the main Chardonnay.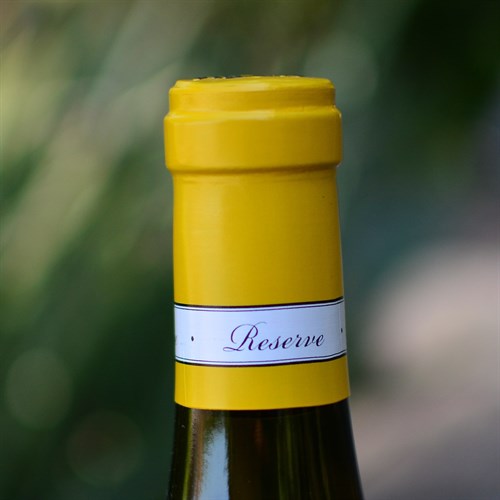 And beginning with the 2013 Cabernet Sauvignon, we've added the white band to differentiate the Cabernet from the Next Red, both of which sport a similar rich red capsule. The Cabernet capsule has, you guessed it, "Cabernet" printed on the white band.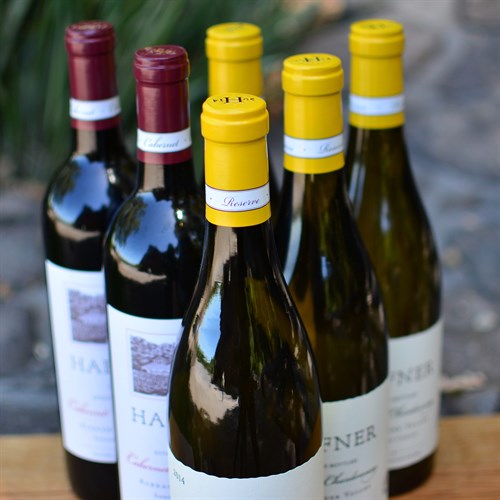 Like many other good ideas that we've implemented over the decades, this one came from several patrons when we asked them about the Reserve Chardonnay.
It's a small detail that makes selecting a bottle from your cellar easier. To those who suggested the improvement...thank you! We always appreciate clever suggestions from patrons and the thoughtfulness behind those ideas.