My name is Sandy Wilson and if you've followed our blog, you know that I've worked here at Hafner Vineyard going on 19 years. I've been taking pictures for a while now, but I'm not a professional photographer, just playing and learning every time I pick up the camera.
Periodically Kate and I will go out into the vineyard to try and capture some smiles from the crew as they work, as well as scenes from life in the vineyard. Kate comes along as my translator, as I have limited Spanish skills. By myself, I have to either rely on David, our vineyard manager, or a lot of pantomime.
When I first started taking photos of the men, I think they were intimidated by the camera. It was difficult to get a genuine smile, but not anymore. Everyone has a great, friendly smile and the laughter…that's the best! Here are a few of my favorite photos.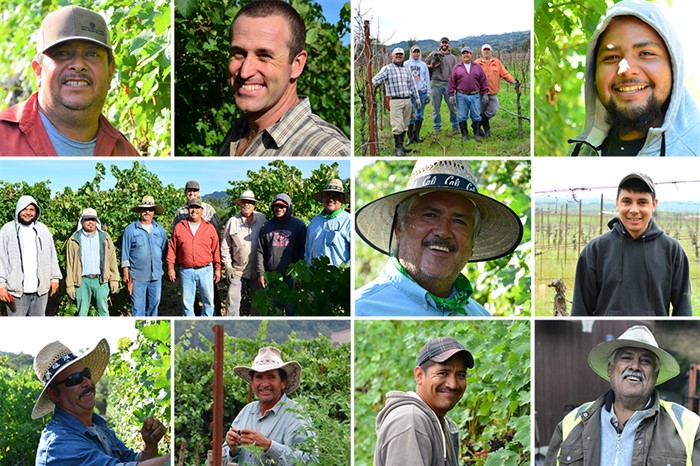 From time to time I'm tasked with taking a photo of the entire HV team…a daunting task. Just try and get everyone looking at the camera, smiling and hope everyone has their eyes open! Not to mention ensuring that the camera settings are just right. Quite the challenge. Luckily I have willing participants who are patient and of good humor, so we can capture the faces of everyone who makes Hafner wine possible.


We share the photos of HV team members on our website, including our "Meet the Team" page with bios of each person and on social media (Instagram and Facebook). It is a fun way for our patrons to meet the people who grow the grapes, make the wine and ensure that you have wine on your table.