While the world is turned on its head because of COVID-19, we are grateful to be out in the vineyard where it is peaceful, doing what we do best – farming. The pandemic is always a residual concern in my mind. However, agriculture is deemed an essential business, so our work in the vineyard has not stopped. In fact, our work aligns well with the social distancing guidelines. The vineyard rows are eight feet apart, so each team member has at least that space between him and another. I cannot even begin to imagine where the vines would be right now if we hadn't been able to work. The vines don't stop growing.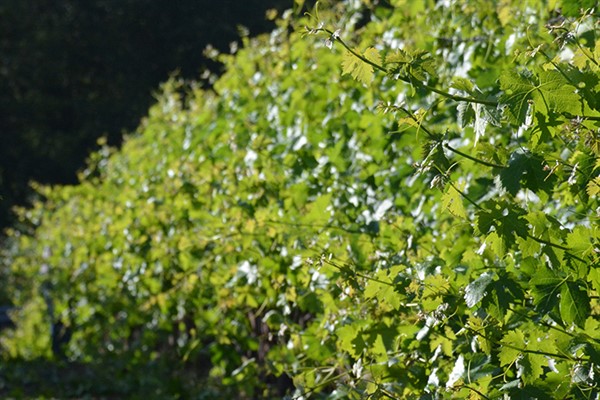 The growing season thus far has been challenging. The threat of frost during budbreak has been more significant this year than in the past five years. (Budbreak is the period where the buds on the vines begin to open exposing delicate leaves.) Budbreak took about four weeks across the ranch, while a normal year would be about two weeks. That means I watch the weather anxiously for a longer period of time and have more restless nights. After budbreak, we had unseasonably warm weather that resulted in rapid growth. The unusually cold weeks followed by unusually warm weeks lead to some lack of uniform growth. Now it appears that the buds are catching up to one another, so they should be relatively uniform soon. Time will tell.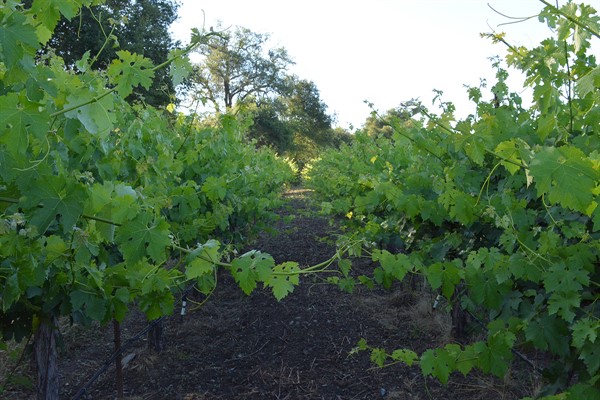 Right now in the vineyard, we are busy shoot thinning and managing the canopy. We are tucking shoots into the trellis and splitting the canopy so that the grapes form in the middle of the vine.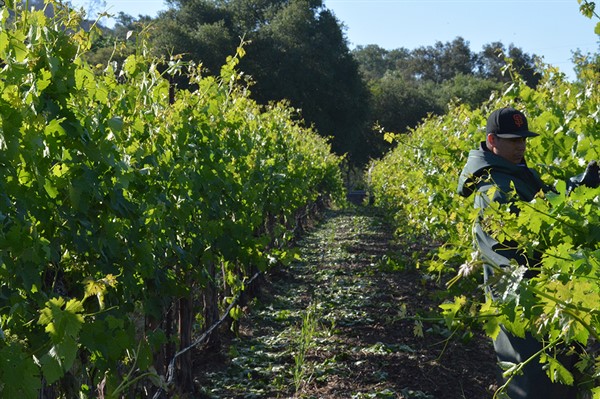 The Chardonnay vines have finished "bloom", so tiny grapes have formed. The red varietals are between 40 – 60% of the way through bloom. Although it has been raining off and on this past week, I have not seen any negative impact on the vines.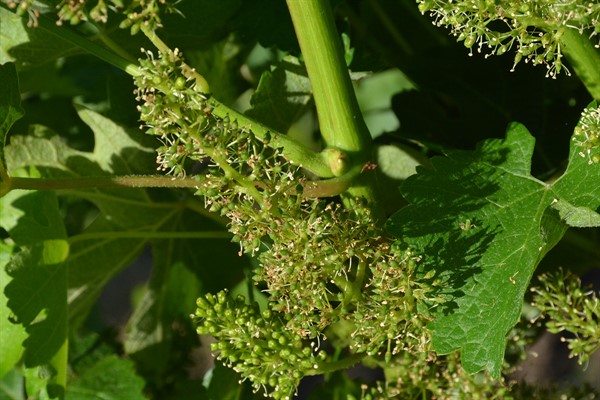 Cabernet in Bloom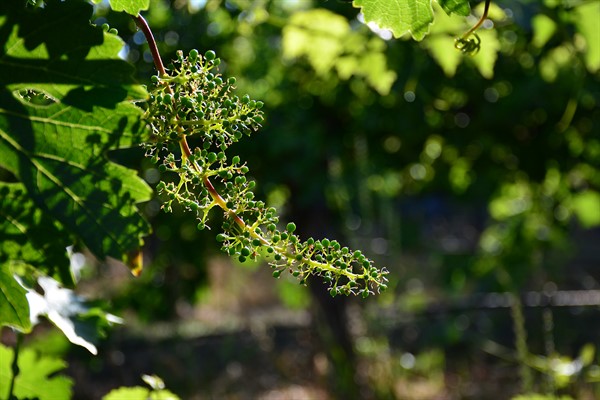 Tiny grapes have formed!
In the coming month, we hope to do some tractor work – mowing the cover crop and grasses. However, we need to wait until the soil absorbs enough of the rain water that we can drive in without compacting the soil and picking up mud.
There's always work to be done in the vineyard. Even with the world flipped upside-down, the vines don't stop their annual cycle. There's something very humbling to farming. One cannot control everything. We work with what Mother Nature gives us and it is a constant balancing act – always is, always will be.