Santa Rosa is the largest city in Sonoma County. For some, that may be a drawback, but for me it's what I like about living here. I enjoy being close to the conveniences of a larger city. Restaurants, stores, movie theaters, a performing arts center, great county and city parks, and wineries. Of course all of Sonoma County has many things to do both indoors and out, but just in Santa Rosa there is much to keep one busy.
Morning
On Saturday and Wednesday mornings, there is a Farmer's Market at the Luther Burbank Center. The market goes year-round on both days, from 8:30 am to 1:00 pm, although the Wednesday market has fewer vendors. Besides beautiful, fresh, locally grown produce, there are also booths with olive oil and vinegars, baked goods from local bakeries, and a number of different types of craft items sold by the artists themselves.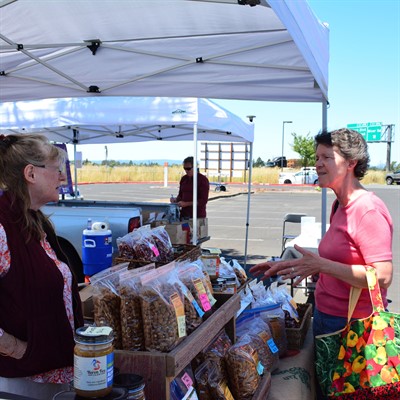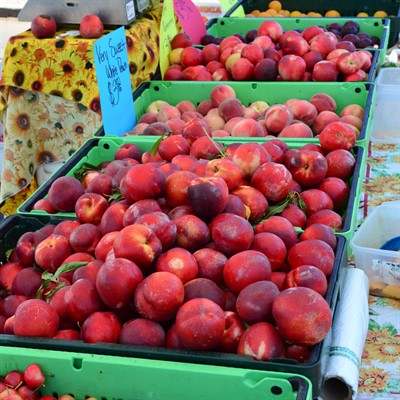 You could buy food for breakfast at the market or go to a restaurant known for their great breakfasts; Jeffrey's Hillside Café, East West Restaurant, Parkside Grill, Hank's Creekside, and Omelet Express, just to name a few. The Omelet Express restaurant is in the Railroad Square Historic District ("old town"), a unique shopping area in west central Santa Rosa (also where the SMART train stops, which goes to the Sonoma County Airport to the north and as far as San Rafael to the south).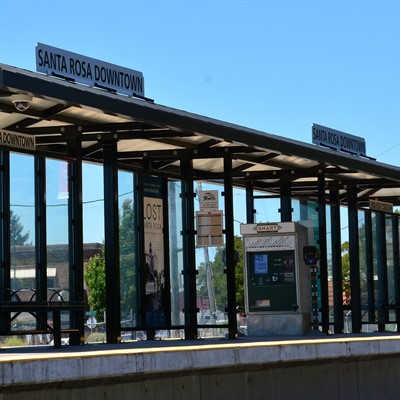 The new SMART train depot
After breakfast or market shopping, you have many choices about things to do outside. Spring Lake Park is a great place to spend the day or part of a day. There are trails for walking, hiking and biking and the paved trail around the lake connects Trione-Annadel State Park and Howarth Park, a Santa Rosa city park. There is also fishing, boating, swimming, horseback riding, lots of picnic areas and even some camping sites.
Howarth Park has a lake for fishing and boating, a softball field, tennis courts, picnic areas, a great playground for kids and an amusement area with a miniature train ride, carousel, animal farm and pony rides.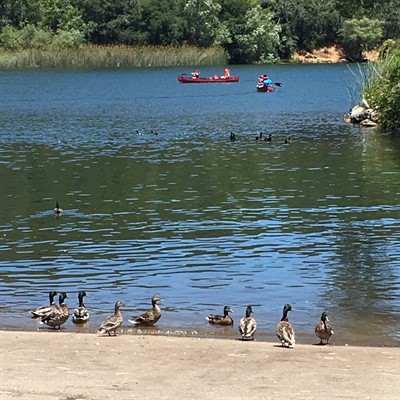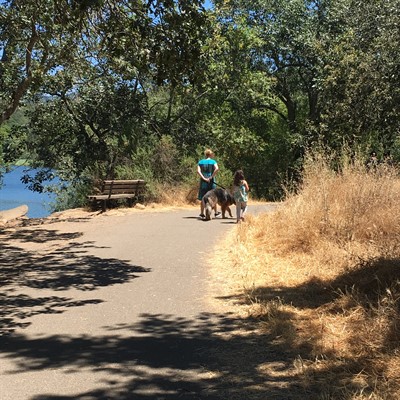 Trione-Annadel State Park has miles of trails for hiking, mountain biking and trail riding. In the spring there is a great variety of wildflowers to enjoy. At this point, it would be a good idea to check the park's website as there are areas in the park that are closed due to the wild fires in October 2017.
Afternoon
There are a number of wineries and tasting rooms in Santa Rosa. There seems to be a varietal for just about everyone. Mantazas Creek Winery is on a beautiful property and has amazing lavender gardens that bloom in June. Out on the west side of Santa Rosa there are quite a few wineries including Harvest Moon Estate and Winery, Martinelli Vineyards and Winery, DeLoach Vineyards, Inman Family Winery and Hook & Ladder. Pick one or several and enjoy!
Along with the many wineries to choose from there is also a fun brewery right in downtown Santa Rosa. The Russian River Brewery is a unique landmark and a "must stop" for any beer lover. They have a wide variety of beers but are best known for their "Pliny the Elder" and its cult following "Pliny the Younger", available only in February. This is also a fun place for lunch. Other lunch options include The Pullman Kitchen, The Spinster Sisters, Rosso and (again) the East West Restaurant.
For indoor activities, I suggest going to the Charles M. Schulz museum. The museum is really well done and has a lot of information about Charles Schulz and the popular Peanuts cartoon and characters. If you are an ice skater or just want to escape the heat on a hot summer day you can go to the Charles Schulz skating rink just across the street from the museum. There is a small restaurant and you can watch the skaters in the rink.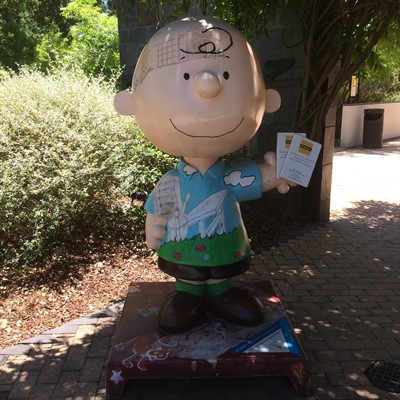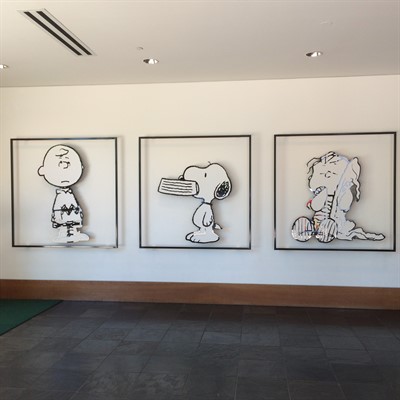 Evening
So many restaurants to choose from! Any of the places suggested for lunch would also be great dinner places. I would also add Goji Kitchen as a suggestion for dinner. After the evening meal you could attend an event or show at the Luther Burbank Performing Arts Center. In the summer, you may choose to go to a play put on by the internationally known Santa Rosa Junior College Summer Repertory program. In my opinion, their productions are the best kept secret in Santa Rosa. Unfortunately, due to construction on their main theater this summer, they are on a hiatus. Also in the summer, there is a Wednesday Night Market in the downtown area. There are many booths with crafts, lots of restaurants and food vendors and fruit and vegetable stands as well. The market also has live bands and street performers.
As you can see there are many choices and lots of things to do in the city of Santa Rosa. These are just a few suggestions. Check it out! It's a great place to live and also to vacation.