Name: Parke Hafner
Number of years at Hafner Vineyard: 50. The first 15 were filled with picking rocks out of the vineyard, harvesting prunes, etc. The other 35 years have been in the cellar.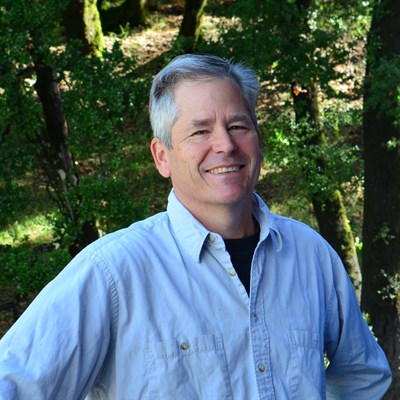 Department/Role: Winemaker/Ranch Manager/Cattle Wrangler/Plumber/Fencer Builder
What's something most people don't know about you? I learned to drive at 12 years old on the vineyard. (Only a few prune trees were clipped.) I had my own "mini bike" that the vineyard manager made for me that got me around the ranch. And I was an Eagle Scout in the Boy Scouts.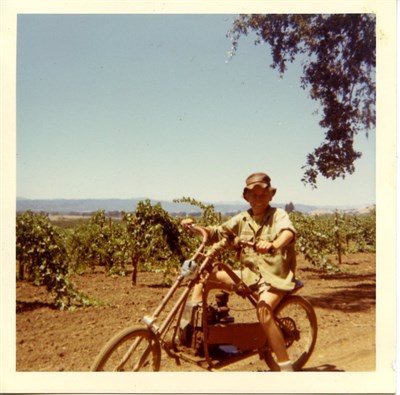 Parke on his "mini bike" in 1970.
Where did you grow up? Berkeley, CA
Favorite local restaurant: Barndiva
What's your perfect weekend day look like? Biking in the morning with my buddies. (Here are some of my favorite local routes.) Lunch and nap with my cat, Lucky. Woodworking in the afternoon. Then a homemade pizza dinner with my wife, Sarah.
How else do you spend your free time? Cooking, baking, backpacking in the mountains with my daughters, spending time with my Dad.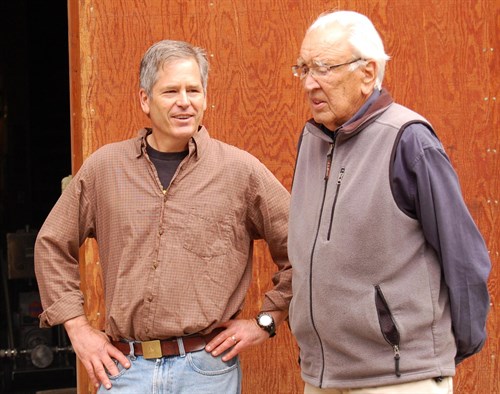 Parke with his Dad, Dick Hafner, on the crush pad at Harvest. 
Favorite Hafner wine (yes, just one!): Although I love all the wines, maybe the Reserve Chardonnay would be my favorite. It brings back memories of our time in Burgundy.
What's the best part of being part of the Hafner Vineyard team? The people we work with. We are blessed by great co-workers.
What's the most exciting time of the year at Hafner Vineyard? Harvest! Although Breaktime with lattes and the crew every day at 10am is a close second.
What's the best part of living in Sonoma County? The beauty and peacefulness of the countryside, great restaurants, nice climate and of course, the wines.
Personal motto or saying that you live by: If it's worth doing, it's worth doing right.
Favorite day of the year: First day of Harvest. It is so exciting. It means we get to start making a new vintage which is also the culmination of a year's worth of work in the vineyard.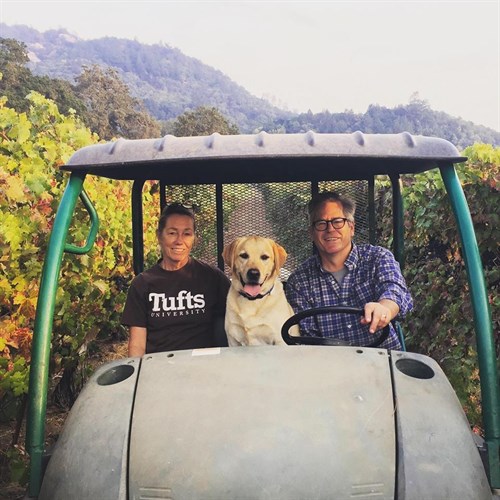 Sarah, Annie and Parke out sampling Cabernet grapes in preparation for Harvest. 
What's a memory of when you started working at Hafner Vineyard? During our first vintage in 1982, we lost power in the middle of harvest. Sarah and I were pressing Chardonnay, so we really needed the power to come back. We waited and waited until it was 10 pm. There was only one thing to do – roll out our sleeping bags and sleep on the cellar floor. If the power came back on, we could finish pressing. Finally at 2 am, the power came back on, and we got back to work. That made for a very memorable night.
What's the craziest/funniest job you've done here? On December 31, 1996, we were celebrating New Year's at our home on the ranch with friends. It had been raining hard, and flooding was predicted. By midnight, we realized that the bridge to town was closed. I went to check on the culverts and the winery only to find that Sausal Creek which runs next to the winery had spilled over its banks. Our pump house was flooded. My motorcycle was gone. And the propane tank was literally floating in water. I waded into the river and pulled the propane tank towards the hillside and roped it off to a tree. That was a pretty wild experience.