My husband, Martin, and I have always enjoyed the outdoors – hiking, fishing, foraging for mushrooms, beekeeping or just taking in a view. Some weekends, we head to the coast and others we stay close, exploring the hills here at Hafner Vineyard. Our ranch is about 250 acres; 96 of those are planted to vines in the valley, the same footprint as the original orchard when my grandparents bought it in 1967. The other 150 acres are oak woodlands in the hills that are left for the flora and fauna. We feel it is important to preserve the land for those furry and feathered neighbors and for future generations.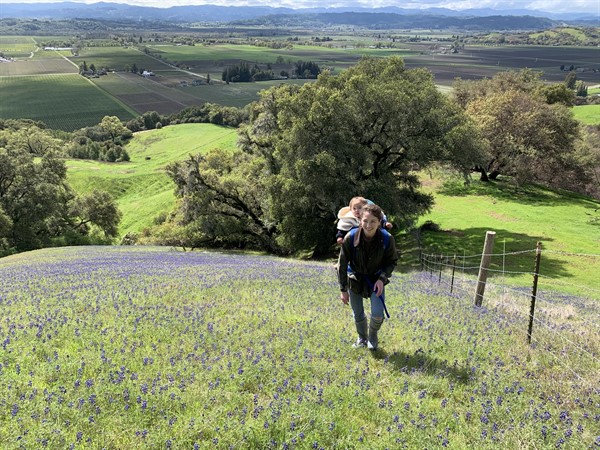 As we hike through the hills, we often wonder what critters call this land their home. Occasionally we'll cross paths with a deer or see a jack rabbit dart through the vineyard or an egret fly to the creek or even a coyote trot up the hillside. We know there must be more, so we set a wildlife camera in various locations around the ranch, hoping to catch a glimpse of the animals.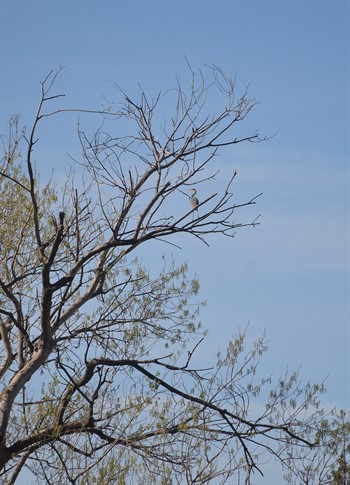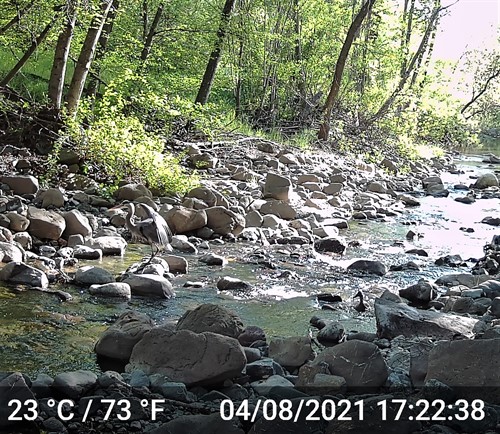 Another fun way to see the vineyard and hills is from the air, a bird's eye view, through a drone. It's not my most favorite activity in the moment (a bit nerve-racking, especially when the afternoon winds pick up) but the outcome is usually beautiful. So far, I am the only one with the "pilot's license" but maybe others will join me.
My grandmother, Mary, was dedicated to protecting Sonoma County's natural landscape. She knew that our time here is short in comparison to the land, so she worked to balance agriculture and community growth with preservation and devoted countless volunteer hours to that end. Her focus on this is deeply rooted in Hafner Vineyard's philosophy and has been for over 50 years.
We wanted to take you into the hills to see some of our furry and feathered friends through a short film.