November and December find us busily shipping gifts of wine to patrons' families, friends and colleagues across the country. And also to patrons themselves for special Holiday gatherings.
Late December and early January always bring happy evidence of those earlier orders.
The big winner this year? Hafner Cabernet and especially magnums! We received photos of wine lovers enjoying Hafner Cabernets from 1996, 2000, 2006 and 2011…and those are just the ones we heard about! The photos showed smiles from New York, New England, Colorado, Lake Tahoe, Visalia and in many other patrons' homes. Here are just a few: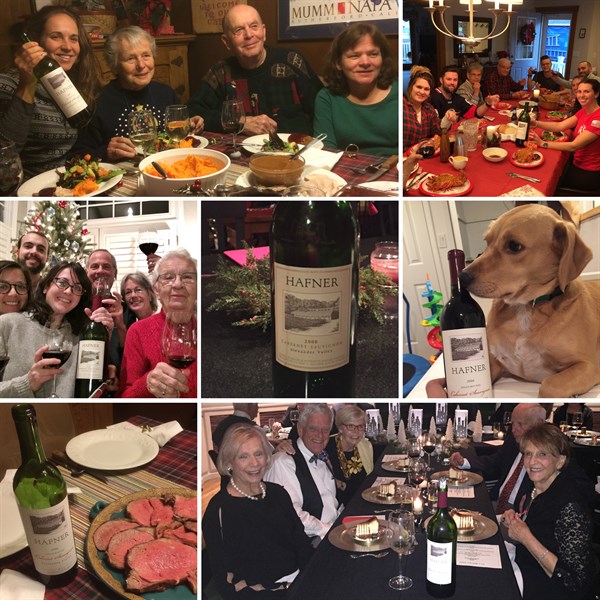 For our Christmas Dinner here, Parke opened a 1996 Cabernet magnum. It was fun to celebrate with a twenty-year-old vintage that we had been patiently cellaring. We found the 1996 delightfully soft with wonderful maturity and development. It is typical of older Hafner Cabernets with cedar notes and a hint of fruit richness in the mouth. 
Our sincere thanks to patrons who shared their photos and stories. Receiving them always generates lots of smiles here at Hafner Vineyard!