Name: Gerardo Lopez
Number of years at Hafner Vineyard: 33 years
Department/Role: Vineyard Team Member/Chief Tractor Driver/Machine Harvester Operator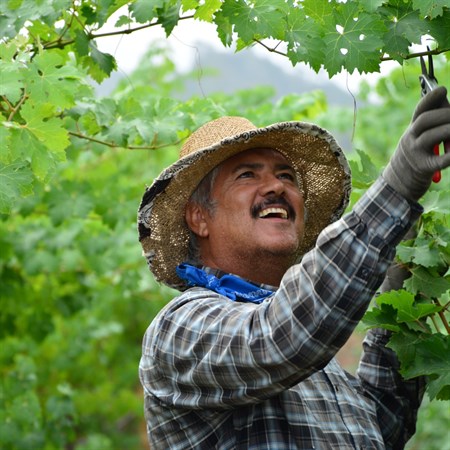 Hometown: Palo Alto, Michoacan, Mexico
What's something most people don't know about you? Most people don't know that I play soccer, normally defense. I've actually been playing in the league since 1978. Even though there are different age groups, I still play in the 30+ age group. It makes me feel young!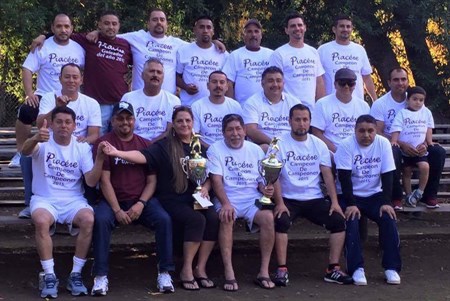 I am in the middle row, second from the left.
Favorite local restaurant: I enjoy Olive Garden for their delicious pastas and the shrimp.
Favorite weekend activity: Spending time with my family, cousins and grandkids. When I go to play soccer on the weekends, it's always fun when everyone comes to watch the game.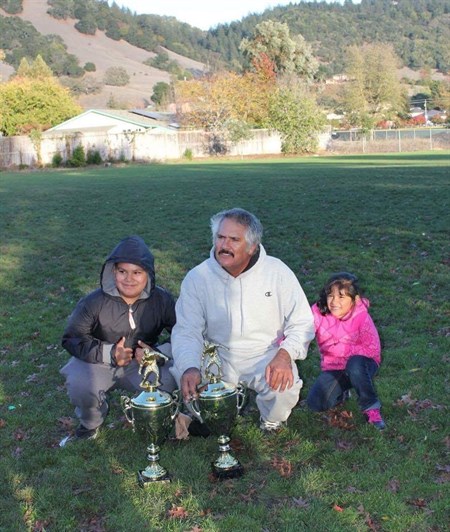 My grandchildren came to celebrate my soccer win.
How else do you spend your free time? I go running in the local parks a couple times a week.
Favorite Hafner wine: Cabernet Sauvignon
What's the best part of being part of the Hafner Vineyard team? The people and the working environment because we have great communication and friendship. Everyone is having fun and is happy. We're always laughing.
What is the most exciting time of year at Hafner Vineyard? The harvest. Our work comes full circle. You get to see if it's a good year or a bad year. You are also seeing the final product after months of nurturing and caring for the vines.
What's the best part of living in Sonoma County? The climate, the vineyards, the atmosphere of life.
Personal motto or saying that you live by: ¡Salud! To good health! And always have a job/work.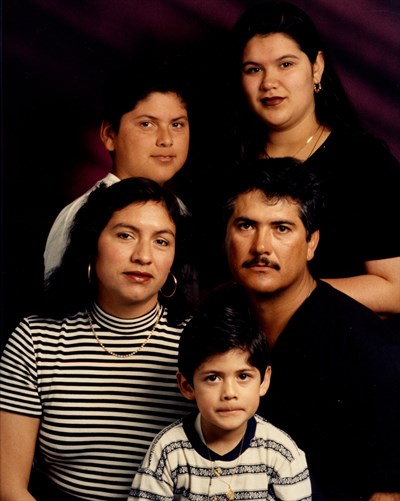 My family in the mid-1990s
Favorite day of the year: Christmas!
What's a memory of when you started working at Hafner Vineyard? When I became a permanent employee here, it was a very special day for me.
What is a crazy/funny job you've done here? When we go through the vineyard and do fruit thinning, we cut bunches of grapes off the vines so that others will ripen and concentrate the flavors of the remaining grapes. It seems crazy to me removing grapes when we could use them to make more wine. But I do enjoy the wines we make, so maybe it helps!  
To read learn more about the Hafner Vineyard Team, we invite you to browse our "Meet the Team" series.