Our little town of Healdsburg here in Sonoma County has turned into a mecca for wine lovers. It has much more to offer than just great wines. We want to share with you things to do in Healdsburg this Summer. There are shopping opportunities, scenic bicycle rides through Wine Country and plenty of live music! Here is a short list. (If you would like more ideas of things to do in Sonoma County, see our suggestions here.)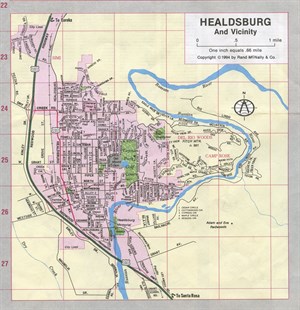 May through September, the Healdsburg Farmers' Market will be in town on Wednesdays (from 3:30 – 6 pm) and Saturdays (from 9 am -12 pm). Over 50 farmers bring their newly harvested provisions to market. Most of the farms are within 10 miles of town. Stop by to pick up fixings for a picnic or just wander the stands watching local chefs choose produce for that evening's menus.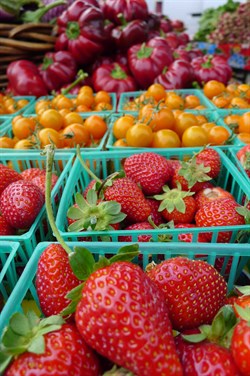 From May 21 – 23 our town gathers to celebrate our farming roots with the Healdsburg Future Farmers County Fair. Kids show their livestock that they've been raising for months. Local non-profits set up stations with games. People get their fill of hot dogs and cotton candy. And it all begins with a celebratory parade through Healdsburg on Thursday, May 21. This captures our small town spirit and its dedication to agriculture.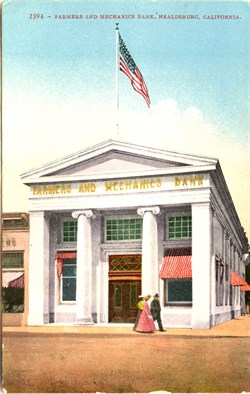 Healdsburg Jazz Festival (from May 29 through June 7) brings jazz bands to play at local venues. Enjoy dinner at one of the many restaurants in Healdsburg while listening to lively music.
Healdsburg offers a concert series called "Tuesdays in the Plaza" which is a fun way to enjoy the Summer evenings. Each week a different band plays from 6 – 8 pm while local food vendors offer a variety of fare from hors d'oeuvres to meals. Locals set their chairs and blankets out in the Plaza starting early in the afternoon. This year "Tuesdays in the Plaza" runs May 26until August 25.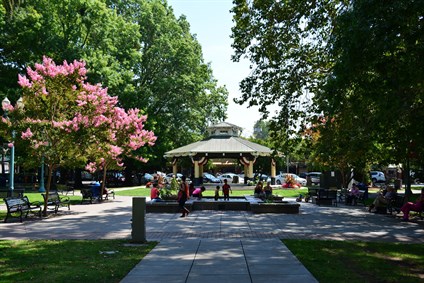 On July 18 cyclists will set out on the 29th Annual Healdsburg Harvest Century Bicycle Tour. Three courses, varying in distance and elevation, offer cyclists young and old great views of beautiful Wine Country.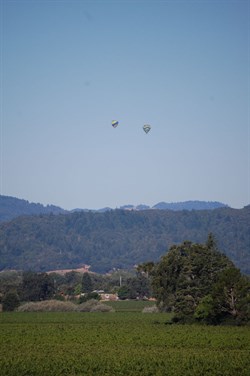 Get your shopping bags ready! Local businesses will be rolling out their racks for the Healdsburg Sidewalk Sale from August 13 – 16. Shop outside around downtown Healdsburg for antique treasures, clothing and Wine Country gifts.
We invite you to visit the Healdsburg Chamber of Commerce to see more events. And if you do anything fun in Healdsburg, we'd love to know!