Here at Hafner Vineyard, we are very fortunate to have a small, tight-knit, talented team. You may know this having read about all of us in our "Meet the Team" blog series or perhaps as a result of meeting us in person or on the phone.
Many Bay Area patrons know Spencer as the man who makes their day brighter when he delivers cases directly to their homes. But everyone who receives Hafner wine knows Spencer's impact: he packages every order and ships them to all across the country. He has been an integral part of our team for several years but now he is off on a new adventure in Kansas City, Missouri.
To celebrate his send-off, we gathered as a team and enjoyed one of his many talents: cocktail guru!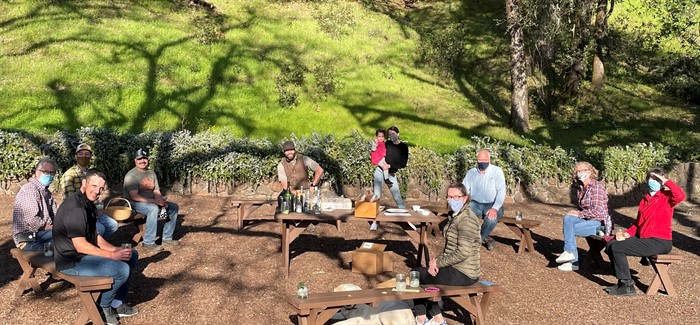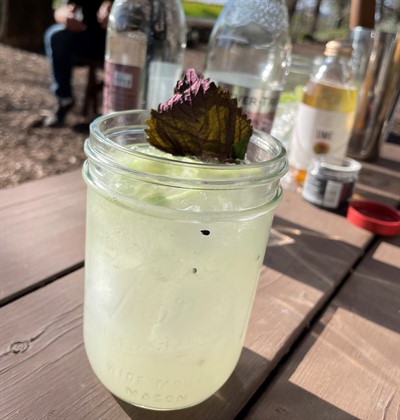 We will miss him and wish him the best of luck, but we feel very fortunate to have recruited Matt Archer to be Spencer's successor in this key role. Matt, a Healdsburg native, is familiar to some patrons as he has worked at our winery gatherings since 2015, serving food and pouring wine. A fast-paced, focused and enthusiastic person, Matt will jump right into Spencer's role.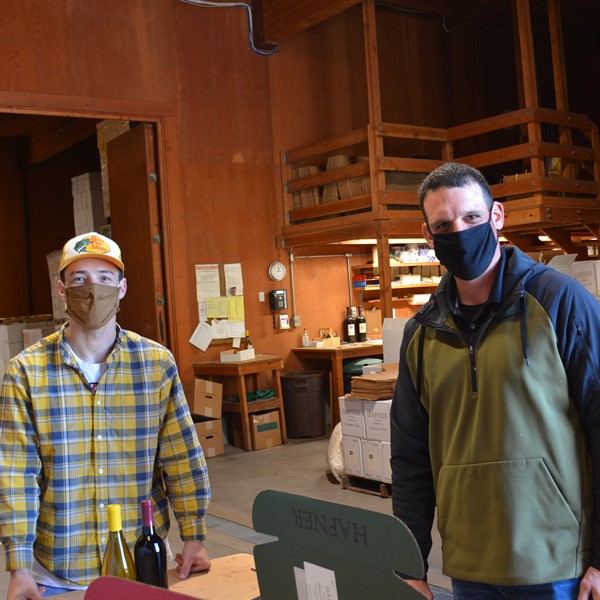 Fun facts: Matt and Spencer not only worked together here but they also worked together at Diavola Pizzeria and the Geyserville Gun Club and both grew up right here in Healdsburg.
Before Spencer's departure, we asked the two of them about their roles and time here at Hafner Vineyard.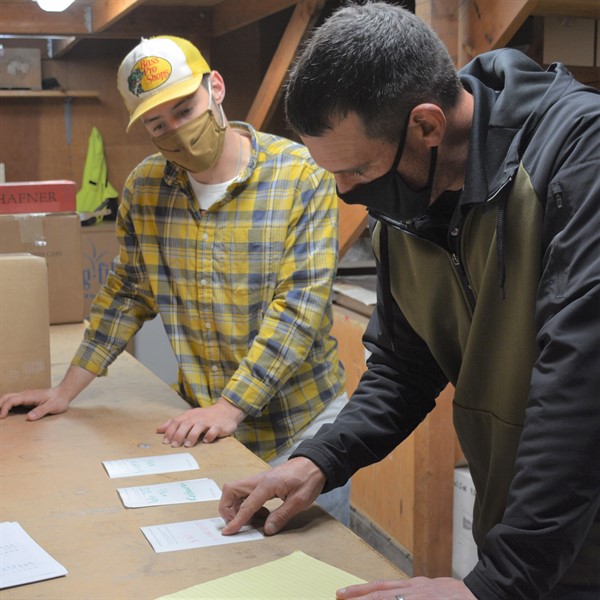 Spencer's Interview
What is the most important piece of advice you offered Matt?
Don't sweat the small stuff. Mistakes happen. We always try to strive for A+ and thankfully Hafner Vineyard patrons are forgiving with the occasional mistake.
What was the hardest part of your job?
We have many wine selections and the codes we use for them. When you have many different products with similar codes, it can be challenging to make sure that you read the product correctly and thoroughly, then packaging into just the right box. There are lots of different things to remember – which product, box, sticker, Winemaker's Notes and other information to include. Sometimes you need to slow down to get it all right.
When you think of your time here, are there any particular moments that stand out for you?
My favorite was working with Martín who normally works in the vineyard. He'd help me on big shipping days and even though I don't speak Spanish and his English isn't that strong, we always had fun and found ways to communicate, even with hand gestures. He is a joker! He and Ricardo were always great to work with because they constantly look at how to make the process run even more smoothly. If I'm getting a case for an order, Ricardo is already grabbing the shipping box for it. We are a great team. I never need to tell them what to do.
What will you miss most being part of the HV Team?
Break time, especially Mondays when we get to catch up with each other from the weekend. And I'll miss delivering to some patrons who became friends. 
What are you most looking forward to about your new adventure?
Kansas City is the farthest East I've traveled, so I'm excited to learn about a new part of the US where I can also travel to so many different states. Did you know Missouri touches eight other states?! I'm looking forward to breaking out of my comfort zone. Oh and trying all the new BBQ!
Matt's Interview
What are you most excited about in this new role?
I've been in the restaurant industry for many years where the hours are challenging and the schedule is inconsistent. I'm looking forward to a healthier life balance and working with great people.
Why did you want to be part of the HV team?
I was part of the catering team here, so I know the people and the feeling of the business. As an employee, I have never felt as appreciated as I have here. You really care about the team. Everyone works hard and works all together, which I want to be a part of.
Eventually, we will do a full "Meet the Team" article but just as a teaser, could you share a little bit about yourself with HV patrons?
I'm a stereotypical guy – I love sports, my man cave, my Mustang and a good beer.
We are grateful for Spencer's talents, great energy and consistent kindness. He took his role seriously, with incredible focus and precision. Any team he joins in the future will be lucky to have him.
And we are excited to have Matt onboard full-time. Finding the right person to fit in with a talented team isn't always easy. We found a winner! Stay tuned for Matt's "Meet the Team" blog and watch for his bright smile when he delivers a case of Hafner to your home!