When we travel, we rely on recommendations of friends and family to send us to those out-of-the-way spots and other insider tips that make the trip more memorable. And when friends visit us, we love to send them to our favorite spots. Here are some of them, including a few Healdsburg restaurants.
MORNING
A trip to Healdsburg is not complete without a stop at Downtown Bakery and Creamery (308 Center Street), so why not start there to begin your day. Sticky buns and lattes are our family favorites, but there is also the "Big Menu" which has pancakes, Croque Madame, quiche, even pizza and calzones.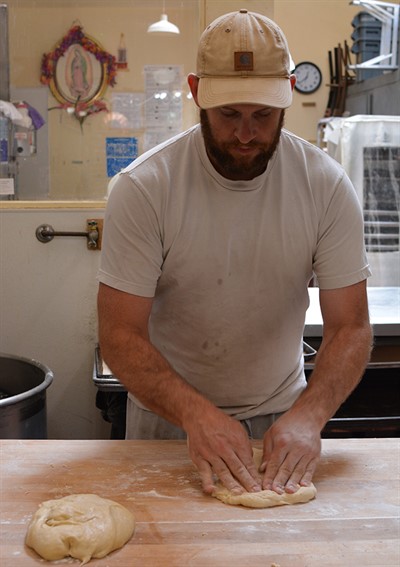 Baker/owner, Joe Stewart, making Challah bread.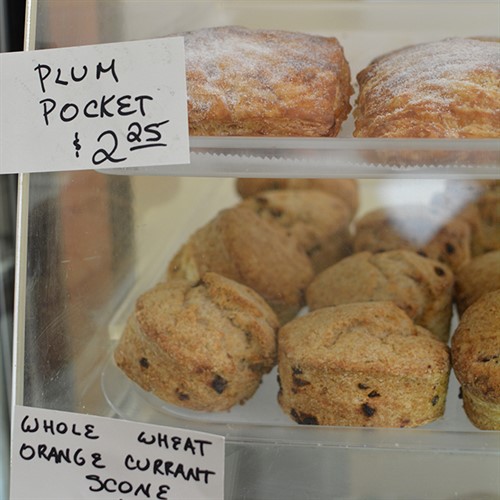 Once well nourished, enjoy the trails of the Healdsburg Ridge Open Space at the north end of town. Established in 1996, Healdsburg Ridge is a 155-acre wilderness preserve with easy, moderate trails. For the more adventuresome hikers, head to Fitch Mountain and take the fire trail to the top. Both hikes have wonderful, expansive views of the Alexander and Dry Creek Valleys.
AFTERNOON
On the way back from your hike, stop in at The Gardener (516 Dry Creek Road). Even if you're not an avid gardener, you'll appreciate their eclectic space filled with a collection of Italian pots, artwork, kitchenware and more.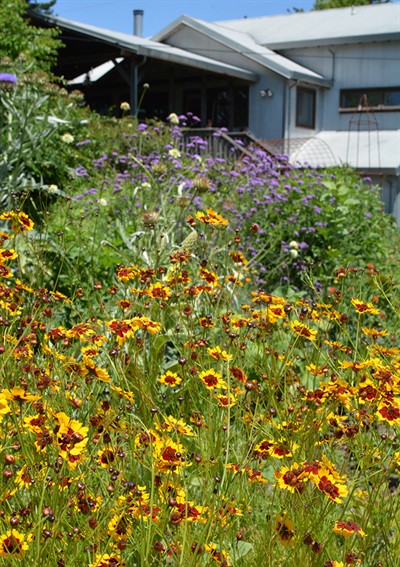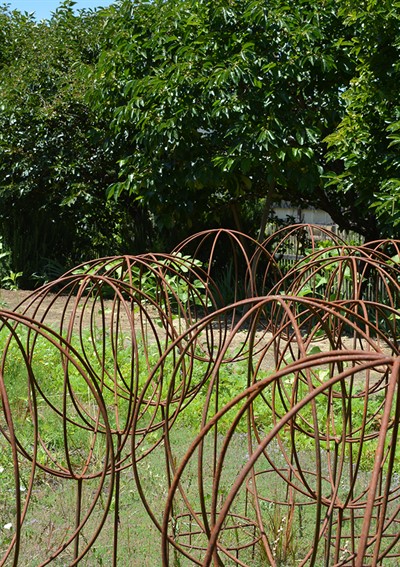 Then head back into town, because by now, you'll need more nourishment (or at least we would.) For a causal lunch, we always head to Oakville Grocery (124 Matheson Street). They have many sandwich and salad options, but our favorite is the Oakville Club Mezzaluna. For dessert, we love going to Moustache Bakery (381 Healdsburg Avenue) and picking up a few macarons or stop in at Noble Folk (116 Matheson) for some tasty ice cream.
Healdsburg is a great town to wander around. There are fun shops to peruse, just walk around the Plaza and you'll find bookstores and kitchen shops, clothing stores and art galleries, and of course, there are plenty of tasting rooms to hit if that strikes your fancy.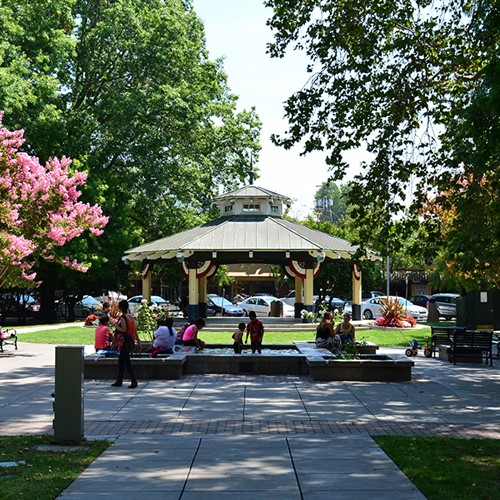 We enjoy the wines of Lioco, which is right off the Plaza on Matheson (across the street from Oakville Grocery). You will often find the owners (Matt and Sara) pouring the wines there.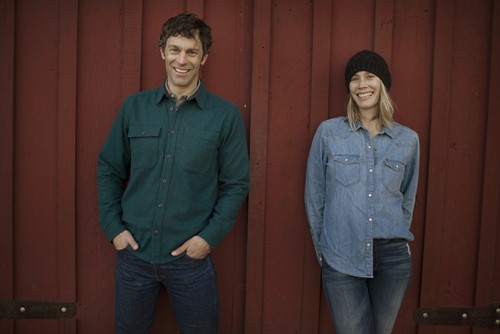 If you'd rather grab a coffee, the Flying Goat (324 Center Street) is our family favorite…you may even run into Grandfather/Dad/Dick Hafner there! (Dick and Kate sip mochas together one afternoon.)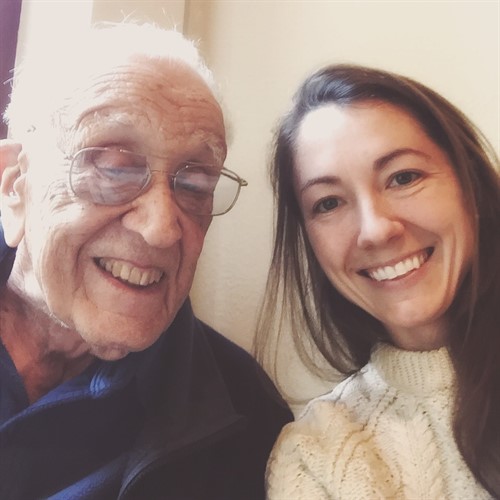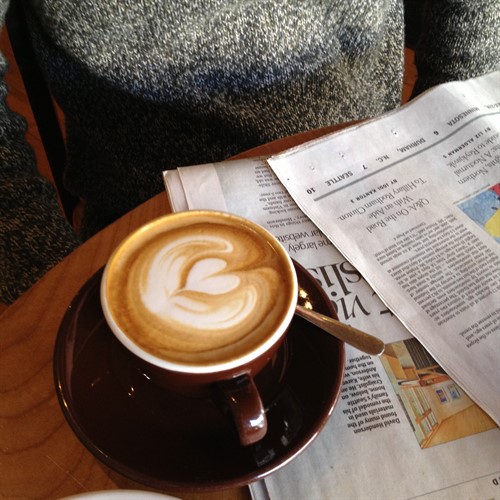 EVENING
We are certainly lucky to live in Healdsburg, because there is no shortages of great places to eat. Our list of recommended restaurants is long, but our hands down family favorite is Barndiva (231 Center Street). We always start the evening with an order (or two) of the Chèvre Croquettes and a bottle of Hafner Reserve Chardonnay. For a more casual evening, stop in at the Barndiva Studio for Mediterranean focused fare. On Mondays, they offer the "Off the Menu Monday", a chef's choice so to speak, and free corkage on magnums.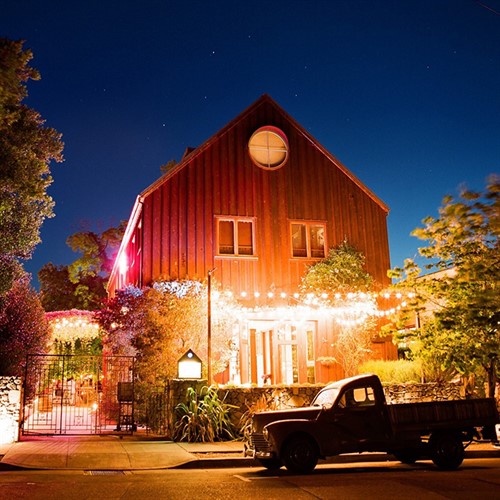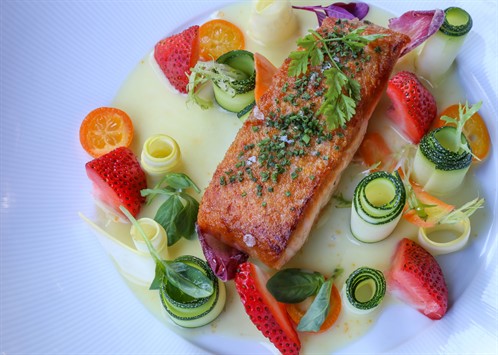 When we get travel suggestions, we are never able to do them all, but we always appreciate them. We hope our recommendations help you with your next visit to Healdsburg.
Traveling to other parts of Sonoma County? Subscribe to our blog and read our other itineraries.