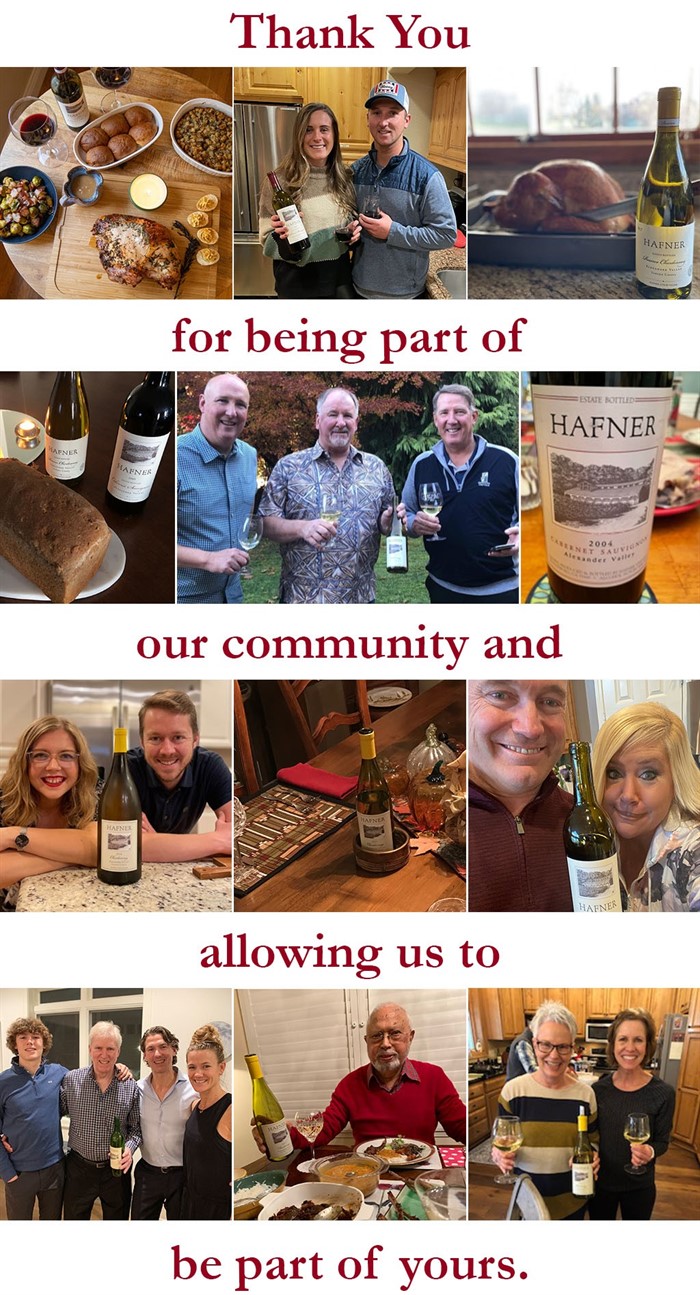 Thanksgiving, perhaps more than any other holiday, is about being together with family and friends, around the table, sharing delicious food and enjoying wonderful wine. 
This year so many of our plans for Thanksgiving (and much else!) has been turned on its head because of the COVID pandemic.
Over the past few days, we heard from dozens and dozens of patrons, recounting how they celebrated Thanksgiving this year. The common denominator was smaller numbers around the table. Often it is was simply two spouses. Sometimes the addition of a few kids or two neighbors in the same pod. Understandable disappointment was generally accompanied by a renewed gratitude for the important things in life. It was humbling to read these messages.
We love hearing patrons' stories and when photographs accompanied them, it's even better. It reminds us of what a privilege it is for us to play a small supporting role in the milestone events of our patrons' lives.
From coast to coast, in every region of our great country, there were patrons enjoying Hafner Chardonnay or Reserve Chardonnay or Cabernet Sauvignon or Next Red (sometimes not "or" but "and"!). We toast all of you for enjoying the fruits of our labor on the large and small days of your lives. We are grateful for your support of our small family business.
Thank you.