The end of September is here as is the departure of our intern, Edgar Guignard, on Monday. Edgar hails from Cognac, France where his family has a vineyard, winery and distillery. As many of you know, we have a longstanding internship program; it began in 1985 when a friend of a friend asked me if we would host a French enology student. As former interns in Burgundy, France, Sarah and I understood how an internship could inspire and influence young people, so it was easy for us to say "yes!" Every year since then (except for the first two years of the pandemic), we have had a French intern live and work with us. Edgar is our 37th intern.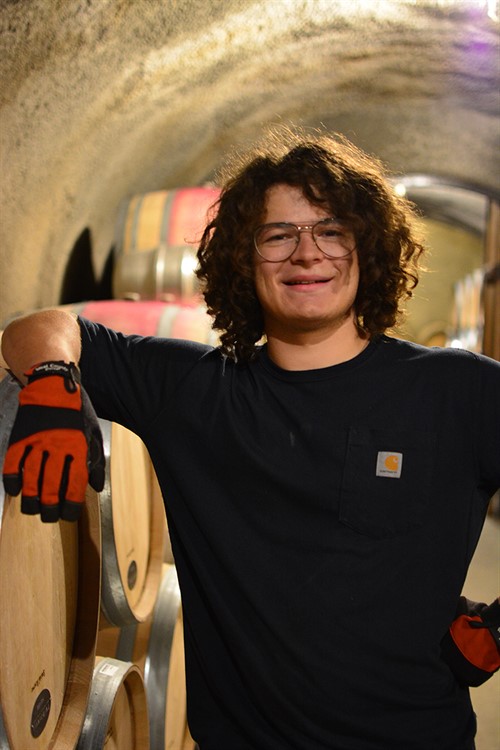 It has been wonderful to have Edgar here these past three months. He arrived in late June and went on a road trip with friends who are fellow students here for internships throughout California. They had amazing trip going from Los Angeles, then San Diego (where Edgar bought a skimboard!) over to Las Vegas and the Grand Canyon, back to LA and up the coast on Highway 1, stopping here and there to enjoy the beauty of California. Three days in San Francisco topped off the trip. Edgar arrived here at Hafner Vineyard just before bottling began.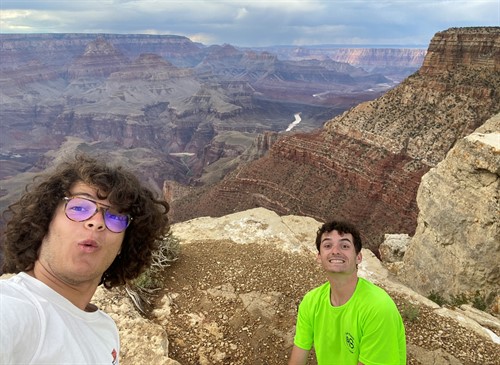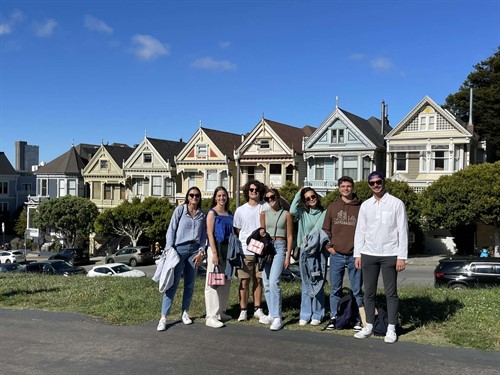 Edgar has made the most of his time here in California. Every free weekend, he and his friends get together and explore our state. He has been to Fresno (his flat mate in France is an intern at CSU Fresno), Sequoia National Park, Kings Canyon, Joshua Tree, Lake Tahoe, Point Reyes, Bodega Bay, Angel Island, Yosemite and of course, the outlet malls in Napa and Petaluma.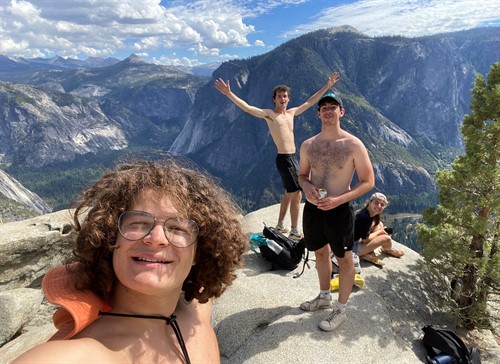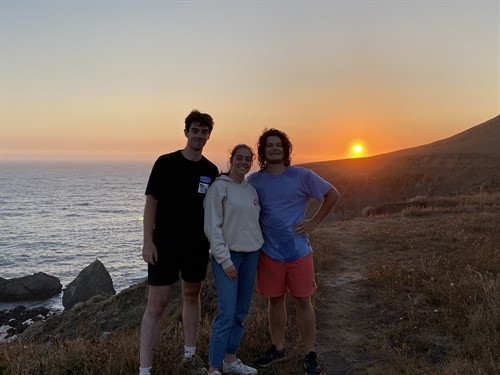 A tradition that began on their road trip has continued every weekend that they are together…dinner at In N' Out. Even though Edgar says that he might be back in time for dinner, we know that he's not going to break that tradition. So far, I think he's been there 8 times!
On the weekends he isn't travelling, Edgar joins me and my friends for bike rides around Sonoma County followed by lattes at "the Goat" (our local coffee shop). Cycling with a twenty-year-old is somewhat humbling, but I've learned that slow and steady usually wins the race.
Our internship is somewhat unique because our interns live with us and become part of our family. Edgar has fit right in and he has a great sense of humor. Kate has been teaching her son, Cole (6 months old) sign language so he can say "more" or "all done". Edgar has quickly learned the "more" signal…and he uses it at the perfect moment: more sparkling water, more steak, more cheese, which causes all of us to break into laughter. (So far, we have never seen Edgar use the sign for "all done".)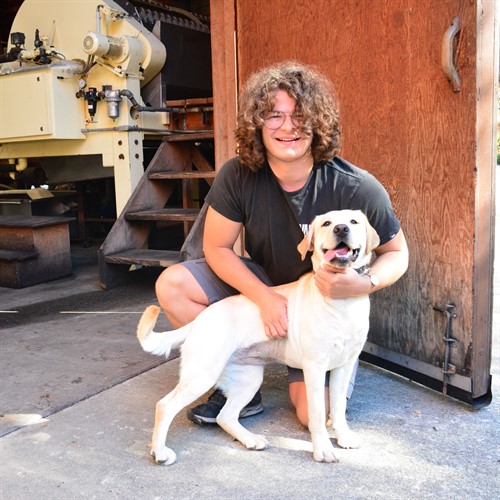 At lunch and dinner, Edgar (aka "Monsieur Fromage") is in charge of selecting our cheese course. There is always at least one hard cheese (Petit Basque, Manchego, Tomme de Savoie), two or three soft ones (Cabacou, Roguefort, Brie, Mt Tam) and plenty of bread. At gôuter (snack time), Monsieur Fromage typically has a slice of bread and several slices of cheese.
It will be hard to say goodbye to Edgar like it is with all of our interns, but we know we will see him again whether it is here or in France. This Summer, we have had three former interns (as well as a son of an intern) visit us. And every few years when we visit France, we have an intern reunion so we can catch up, reconnect and enjoy the friendships we have made.