Name: Spencer Engelke
Number of years at Hafner Vineyard: Well full-time since September 18, 2018, but I started seasonal work here nine years ago. I helped at winery events: first directing people where to park their cars, next driving the shuttle, then part of the catering staff and occasionally the griller's sidekick. Now I am responsible for shipping all our patrons' packages.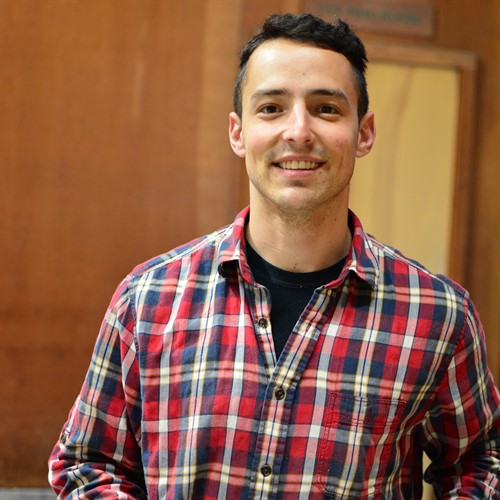 Department/Role: Shipping/Delivering/Utility Guy/Forklift Driver/Cocktail Guru
What's something most people don't know about you? Here are a couple things… I'm into woodworking. I love my three citrus trees – lime, lemon and orange, all next to my Tiki Bar (that I built!). I'm a comic artist, and I am a bartender at The Geyserville Gun Club.
Where did you grow up? Healdsburg and Alexander Valley
Favorite local restaurant: Diavola and because I'm the bartender… my favorite bar is Diavola's sister, the Geyserville Gun Club. The bar got its name because in the 1940s, the National Guard had a station nearby and their practice gun range was in the basement of the building that the Gun Club is in.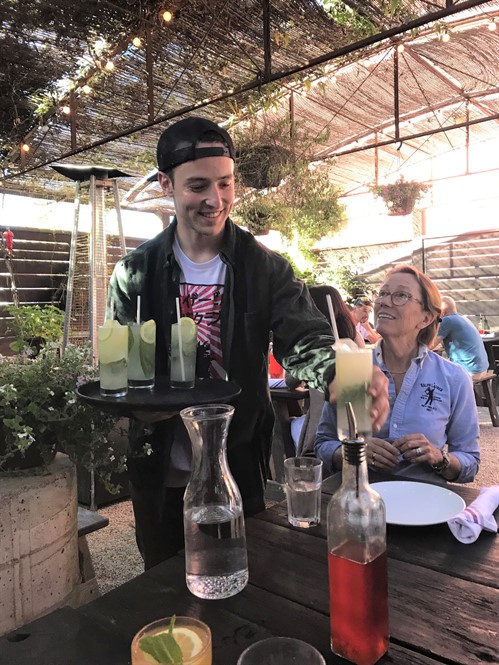 The HV Team came to the Gun Club one Friday afternoon, so I got to serve them my favorite drinks. 
What's your perfect weekend day look like? Wake up early and make a cup of coffee. Then sit in my Tiki Bar and watch old martial arts movies or draw while listening to hula music.
How else do you spend your free time? I love going to old restaurants and bars and talking to the staff, asking questions about their food and drink menus and hearing the history of the establishment. I also enjoy reading old cocktail books. It brings me inspiration for my cocktail creations for the Gun Club.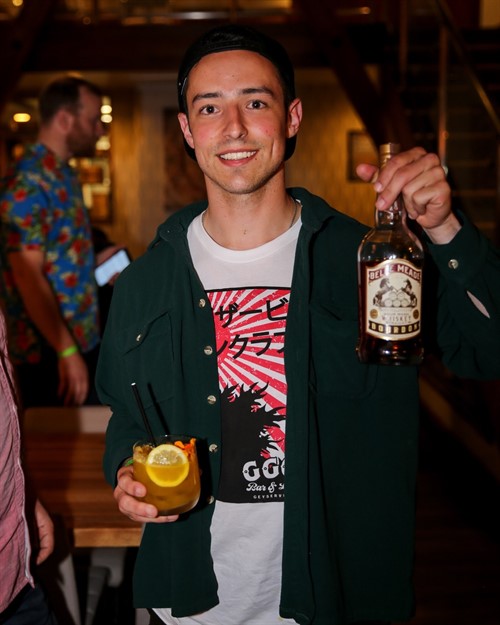 Favorite Hafner wine (yes, just one!): The main Chardonnay. It's so smooth and crisp.
What's the best part of being part of the Hafner Vineyard team? Working with great people and our team Break. Every day at 10am, we gather for a coffee break where we share stories and pictures. Everyone is very curious about what we did during the weekend. It gives us a chance to bond. It's like we're huddled around a campfire sharing stories.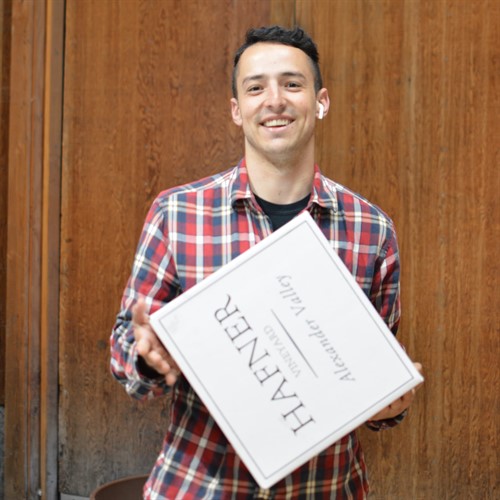 What's the most exciting time of the year at Hafner Vineyard? I have to say the Spring/Summer. I love watching the grapes grow, and I love the heat.
What's the best part of living in Sonoma County? Definitely the local food and drinks. That's a huge focus of mine. I love seeing the different styles of food using basically the same ingredients.
Personal motto or saying that you live by: The guys at the Gun Club have a saying, "Always out numbered but never outgunned." Meaning there are only a couple bartenders versus 50 – 100 people but we've got the unlimited supply of drinks.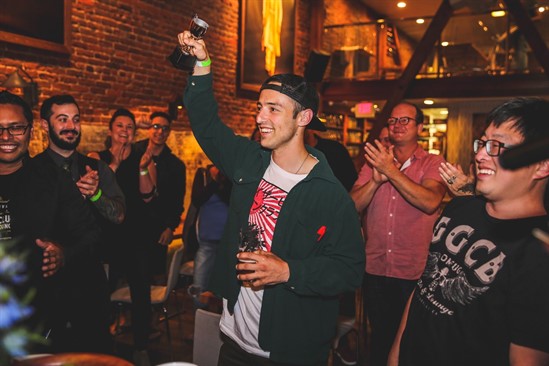 Here I am celebrating my win at a local mixologist competition.
Favorite day of the year: Summer Solstice – the longest day of the year.
What's a memory of when you started working at Hafner Vineyard? I remember when I was 16 years old and trying to direct people who were four times my age where to park. That wasn't always very easy.
What's the craziest/funniest job you've done here? When I was hired full-time, I was learning to drive the forklift, and Parke would give me lessons. One day, he wanted me to give him a ride on the forklift, then raise him up on the forks. At the time, I wasn't completely sure of what I was doing, so I was a little nervous as I raised him up high. Then I realized why he wanted to be up so high… he wanted to see if the owl was in his little owl house. I thought that was quite funny… not the normal forklift lesson I was expecting.