Receiving photos from patrons is always a highlight of our day. The images vary from smiling faces around a dinner table toasting with Hafner wine to bottles enjoyed on vacations around the world to up-close shots of the perfect dish paired next to our wine. It's always such a treat to see our wines bringing fun and joy to patrons' lives. Thank you for sending them.
Occasionally we receive a different kind of photo – no wine, but instead the primary subject is Hafner packaging! Patrons often find creative ways to reuse and repurpose our packaging.
The wooden boxes from verticals of Cabernet or magnums have transformed into bird houses, planter boxes, displays at weddings and even a computer riser.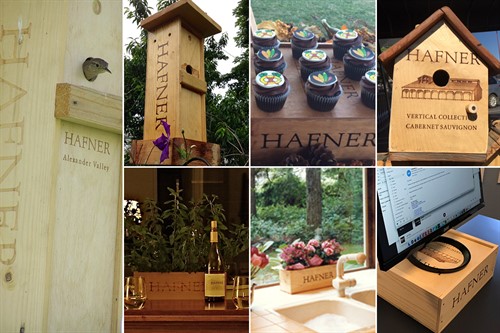 Case shippers are often well-loved storage or moving boxes. They have even doubled as a tennis ball bucket on the court and makeshift desks for potentially third generation patrons.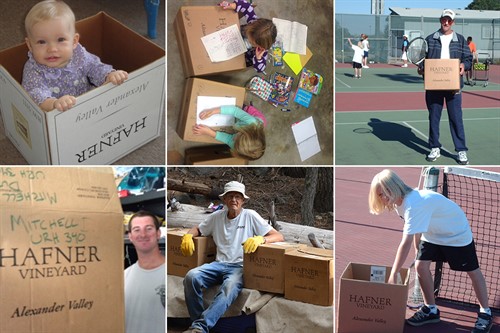 Corks take new shape in bulletin boards or coasters. Time, creativity and dedication is displayed in a small cork train three cars long, strung together by toothpicks. A Hafner cork even made an appearance at the wedding of a third generation patron who used it as his boutonniere.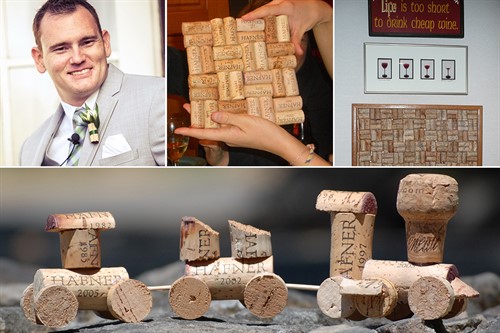 The creativity never ceases to amaze us. One family used the corners from case shipments as pseudo cones in the obstacle course. Another couple converted a three bottle package into a pinhole camera to catch a glimpse of the eclipse!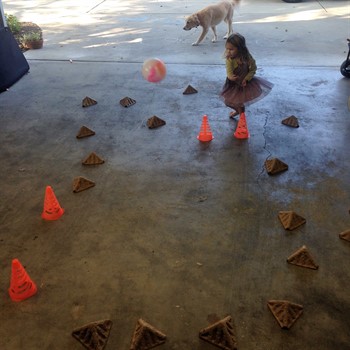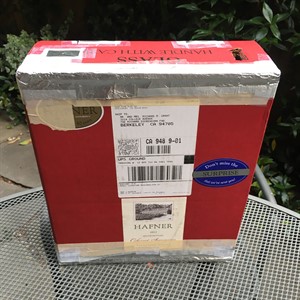 When there's no other use for the packaging, pets seem to find particular amusement with the cardboard recycling.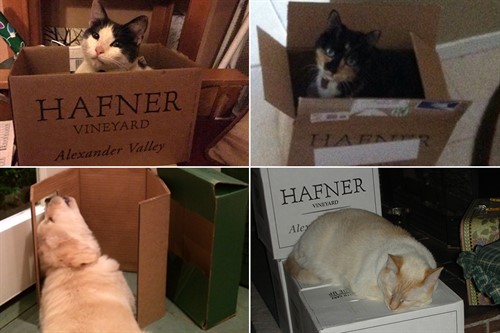 We always enjoy knowing that after the wine is gone, our patrons often find a second life for the sturdy packaging. Thank you for that! Please continue to send us evidence of your creativity! We love seeing the different ideas.