Every Summer has a story.
And for this Summer, the headline might be "Pivoting &Perseverance"/ "Creativity and Comfort".
In a normal Summer, airplane travel, dinner parties with friends, large family reunions, neighborhood parades and going to the movies would all figure large. Not so in 2020.
We inquired of patrons, "How did you spend this Summer, adapting to the pandemic? What brought you joy?" And we were buoyed by the responses and photos. Thank you to all who wrote and sent pictures. We shared several in August and here are more...
Sharing a family photo below as we celebrated our 12th anniversary just back in June. My father showed up with three bottles of Hafner 2002 Cabernet (which we served at wedding wine) as a surprise! We only drank one and it was delicious!!  We reminisced of how you personally made the delivery for our wedding. We plan and hope to continue to enjoy your wine for many, many years to come with our family and friends.  J & S C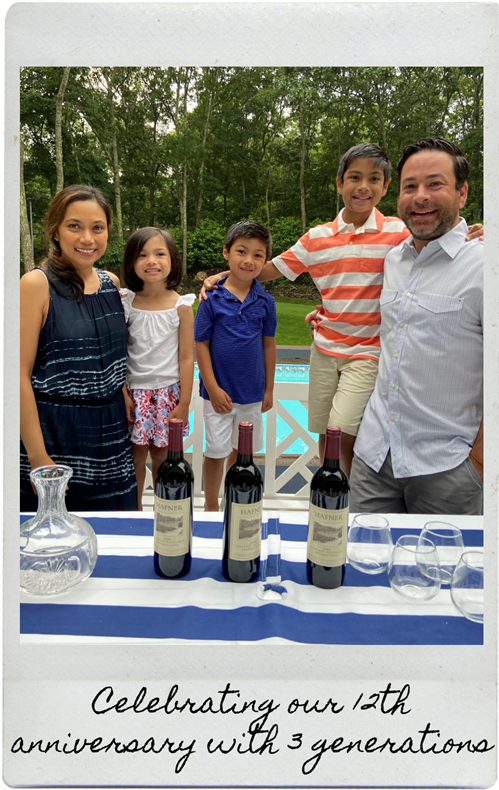 My uncle gave me a gift of one of your packages of wine and forwarded me your latest newsletter asking for photos about summer. I celebrated my 35th birthday last month and had to get creative with what the festivities would look like during a pandemic.  My partner and I spent an entire day making lasagna completely from scratch (homemade Bolognese, béchamel, and pasta) and enjoyed it with a delicious bottle of your Cabernet for my birthday dinner!  We would normally celebrate at a fancy restaurant dinner, but this was almost more enjoyable (and we had leftovers for a week!).  I've included a photo of our feast and wine — it was the perfect pairing. Best, MW
Nothing better than my last bottle of Hafner "travel wine" and an amazing Hawaiian Pizza after a long day of hiking in Moab, Utah! And yes! I ate the entire pizza, but saved some wine for tomorrow – don't judge! JB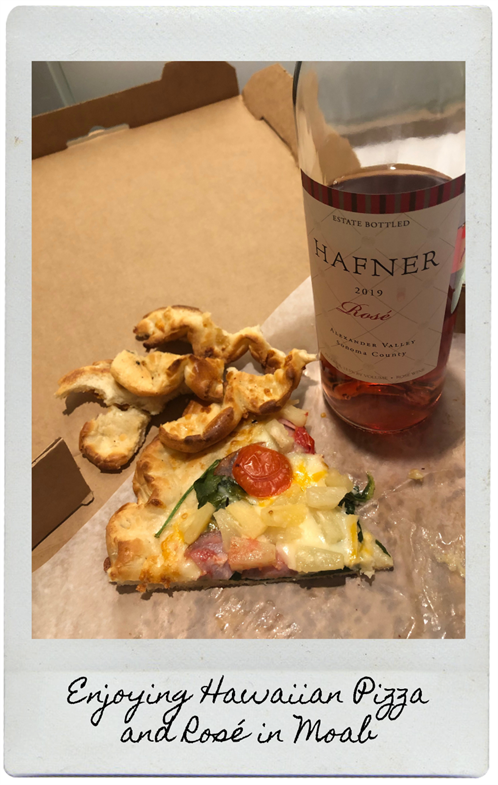 Yes! A great summer and we are enjoying a week at our cabin on a lake near Auburn. I dug into the back of our wine cellar at home for some reds to bring along and uncovered a 2004 Hafner Cab long overlooked. It was great with our steak tonight and fresh vegetables and salad. L & B W 
Here are a few more photos where the caption captures the essence of the moment.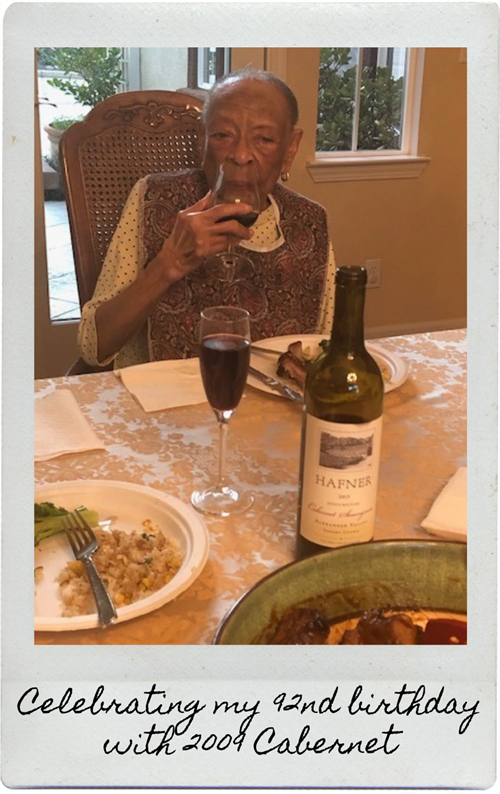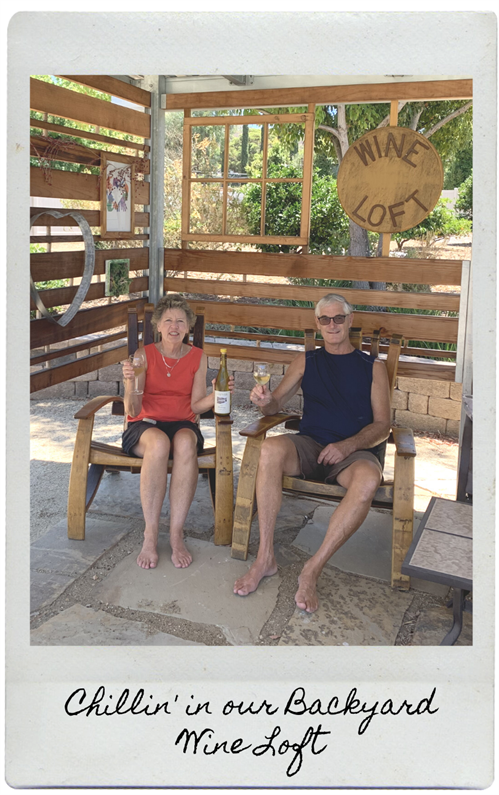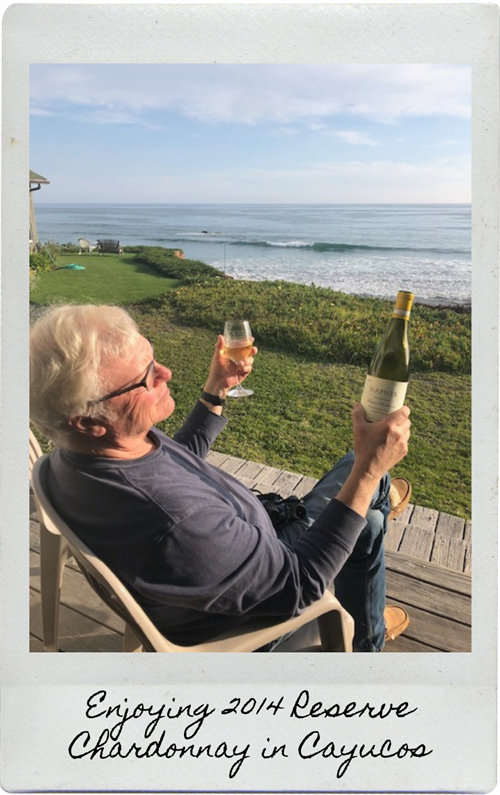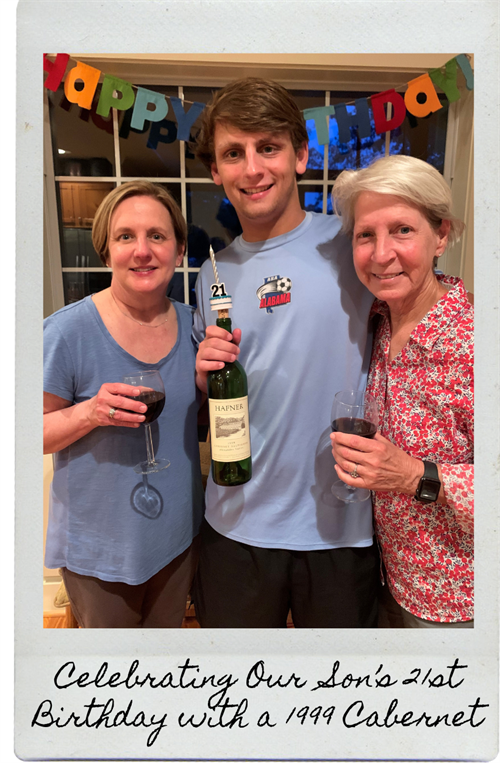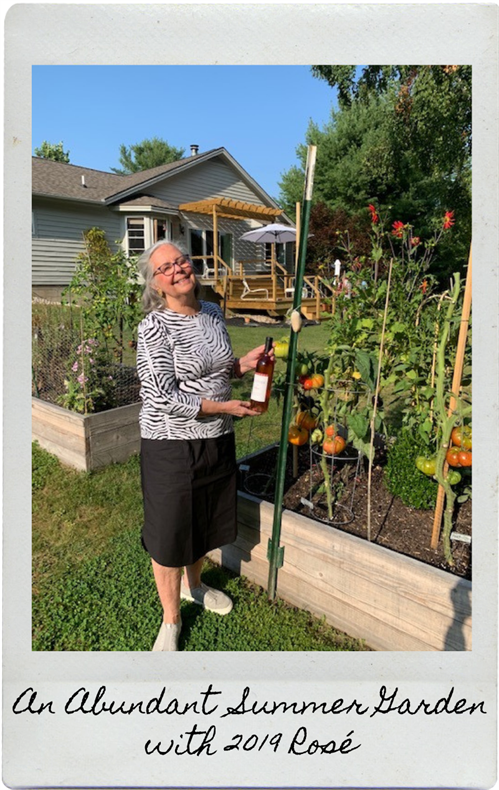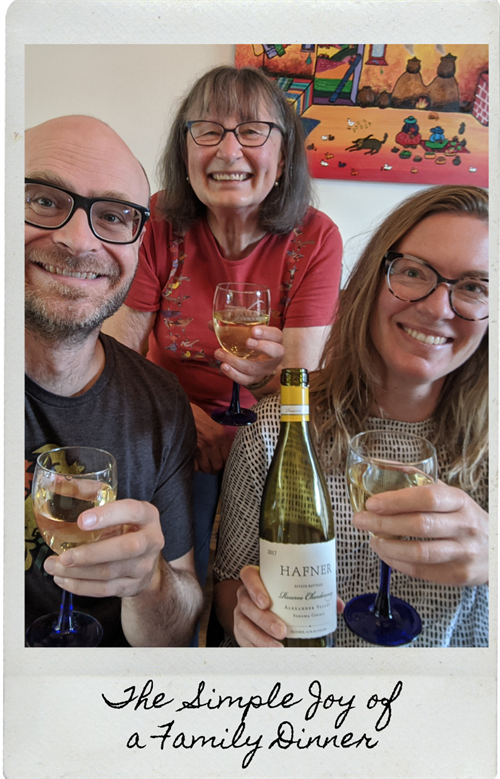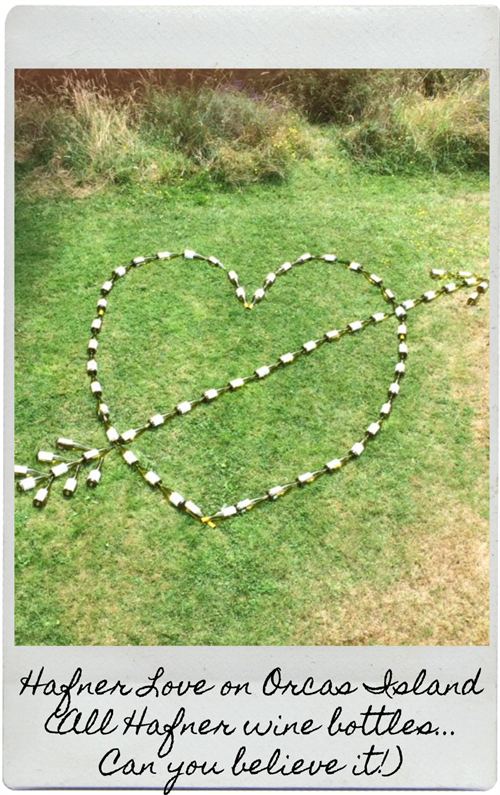 We found a common thread running through most of the stories and photos, a consistent theme of intentional simplicity. Grand plans with accompanying drama were not possible. Instead, people sought comfort with good food (and wine), close friends and family, simple times, yielding comfort and reassurance. And perhaps lasting memories and a sense of accomplishment in meeting the challenge of COVID.
Come back in two weeks for the final installment of "What I did this Summer?" We have a few more fun photos to share and welcome any final submissions!