To kick off our 50th Anniversary year, all of us who work in the vineyard and winery, gathered for a fun lunch on January 23rd, to toast and mark the occasion.
It was a cold day, but thankfully without rain during lunch, and we gathered in the oldest building on the property, "The Shop". At one long table, surrounded by farming equipment, warmed by a heater and lit by French bistro lights, we marked the occasion by opening a jeroboam of 1982 Cabernet Sauvignon – our first vintage. Parke curated the tasting and found that the 1982 was more youthful than we expected with good acidity and fullness of flavors...at thirty-five years of age!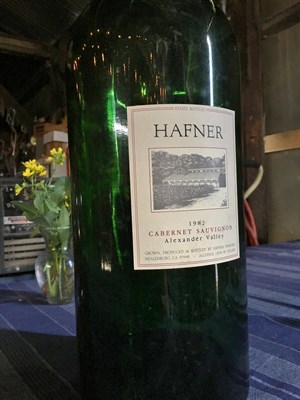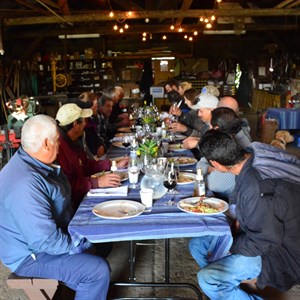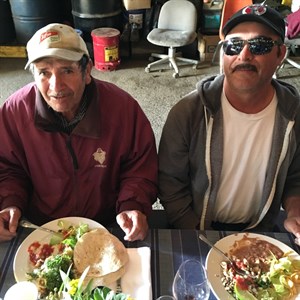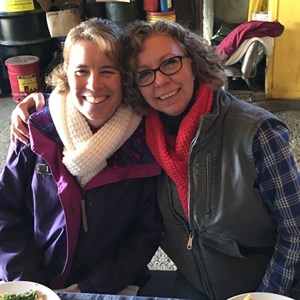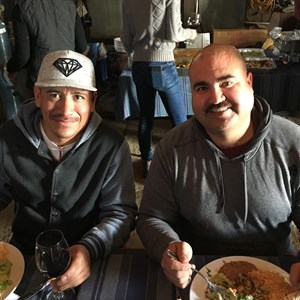 It was a meaningful opportunity for us to be together, share a wonderful lunch, and acknowledge the positive impact that each person has had on the success of Hafner Vineyard. Dad spoke briefly about the early years and delivered his remarks in both English and Spanish, without notes!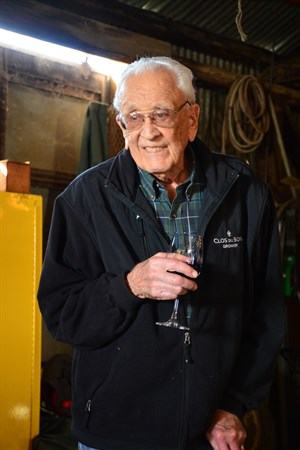 Eleven out of the 19 of us present have been part of the HV Team for over twenty years. And Gerardo, one of the Lopez brothers, clocked in at 35 years working in the vineyard. We lined up for a group photo in order of our "hire date" with Dad and Mom at the front.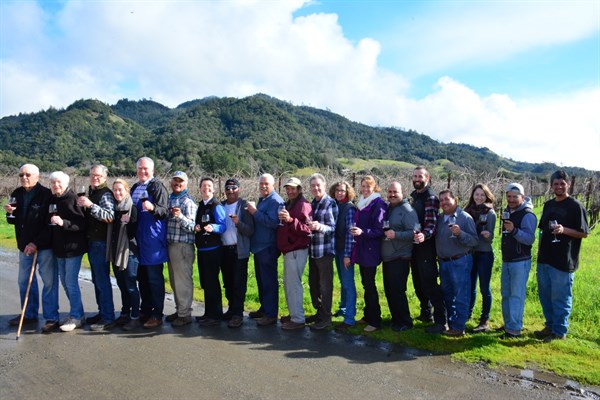 No business is guaranteed success, regardless of the quality of their product. What Parke and I spoke about is how each person contributes to our success in their own role. We celebrated the team's dedication and commitment to the quality of the grapes grown, the quality of the wine made and the quality of the service provided.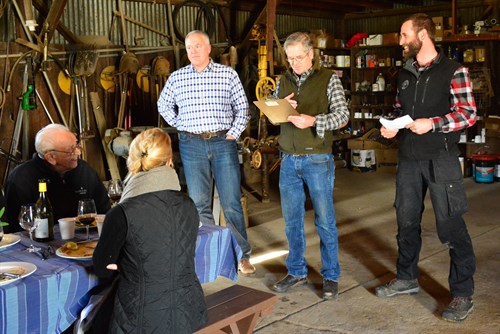 Each person took home a magnum of 1999 Cabernet Sauvignon and an anniversary bonus to continue the celebration with their families.