Name: Sandy Wilson
Number of years at Hafner Vineyard: 15 years in this month!
Department/Role: Customer Service Rep/Photographer and Editor/Shipment Tracker/Stuffer of Bags/Supreme Ruler of Credit Cards/Gift Note Writer Extraordinaire/Mailing Queen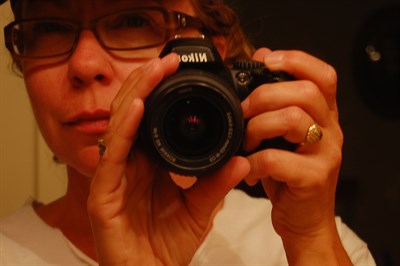 Hometown: Cloverdale, CA
What's something most people don't know about you? I was born without a sense of smell. (Congenital Anosmia) I'm weird that way. It is interesting and strange to work in a winery of all places with that particular lack of sense; it confuses people, including the people who know me best, my kids!
Favorite local restaurant: Catelli's, a frequent place for dinner now and as a kid growing up in Geyserville and it was the location of my wedding rehearsal dinner. For lunch with the girls, it's got to be Savvy on First in Cloverdale!
What's your perfect weekend day look like? Saturdays are for working in the yard, groceries and the usual household chores. Sundays mornings are for walks with girlfriends and our dogs, or perhaps a local half marathon, followed by reading on the porch swing. Then Sunday family dinner with the kids, I especially love that part of my weekend!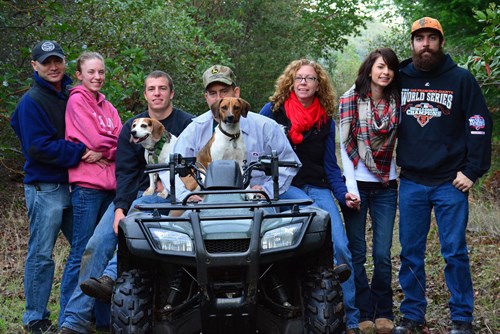 How else do you spend your free time? Reading, knitting, chicken farming, hiking, yoga, baking, cooking and loving on my family.
Favorite Hafner wine (yes, just one!): Next Red
What's the best part of being part of the Hafner Vineyard team? I may not be related, but it sure feels like family! Patrons will often ask if I'm related in some way to the Hafner family and I always say that I'm not, that I just got lucky enough (and blessed enough) to work here! And the view out the office window can't be beat!
What's the most exciting time of the year at Hafner Vineyard? November and December! I love helping people check off their gift lists. Oh, and then there is harvest...what's not exciting about that? Or Spring with all the green...Or Summer with warm sunshine...
What's the best part of living in Sonoma County? Everything...I don't think there is anything to NOT love about living in Sonoma County. Close to the ocean, redwoods, mountains, delicious food, wine and endless vineyard views!


I took this photo at the Jenner Headlands by the coast.
Personal motto or saying that you live by: Just breathe.
Favorite day of the year: Easter has always held a special place in my heart.
What's a memory of when you started working at Hafner Vineyard? Officially I have been working at Hafner Vineyard for 15 years. Back 27 years ago however, I worked on a mailing with some of the local "valley" ladies. Just a couple of days while my mother-in-law watched my little girl. There was lots of stories and laughter!
What's the craziest/funniest job you've done here? Kate and I had been stacking bottles, Next Red and Chardonnay on the picnic table in the grove for a banner photo you've probably seen on the website. Everything was going pretty well when Parke walks out of the winery. At that very moment, the stack came tumbling down! That was the first time I had ever broken a bottle here. It was more than one bottle and Parke saw it all! Oh, my…


Just before they came crashing down.