After a very fun three months, Guillaume's harvest internship comes to a close. His stay has been particularly special to us as he brings the Hafner Vineyard Internship Program into the second generation! His father, Ludovic David, now the General Manager at Château Marquis de Terme, a Grand Cru Classé winery in Margaux, was our intern in 1990. Twenty-seven years later, Guillaume continues the Hafner intern tradition.
Guillaume's internship has been filled with a variety of projects. He experienced many different winemaking jobs: bottling, topping, racking and even helping with the Chardonnay harvest. He also learned that there are many other aspects of running a vineyard and ranch. He and Ricardo spent time raking leaves, shoveling compost, doing recycling runs, landscaping, building and shipping cases of wine, cleaning and much more!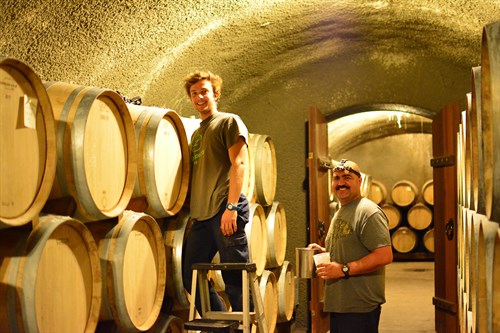 Guillaume has made his time worthwhile here in California. He's visited San Francisco three times and once even saw a French DJ in concert. He experienced American college life by attending a Cal Berkeley football game and purchasing some Cal gear which has sparked many "Go Bears" chants as he sports the attire around town. "The energy at the game was incredible!" he recalls.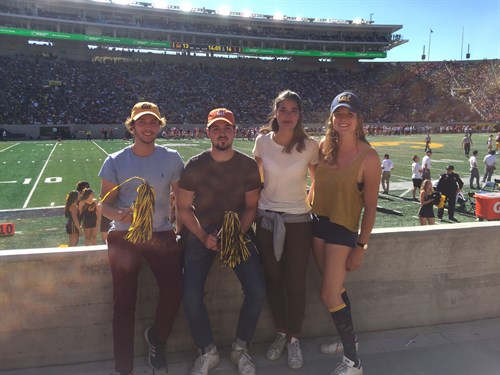 He's also enjoyed the vast outdoors that California has to offer from the Pacific Coast to Yosemite and Lake Tahoe. He even scored a much coveted invite to hear our vineyard manager David's band practice. "I didn't expect to do everything that I did, but I'm so glad that I saw as much as I did."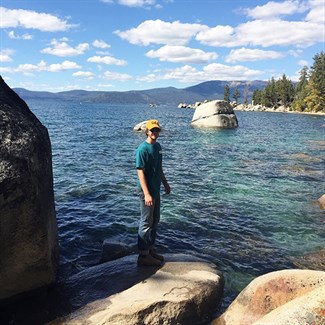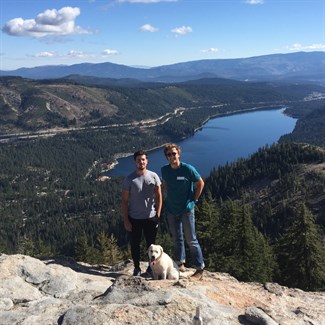 When I asked Guillaume what he would miss about California, he said that he was going to miss coming to work. "I always look forward to work because there's a nice and happy energy, especially at break time." Every day at 10 am, we gather together for lattes, sweet treats and to chat about local happenings. There is often quite a bit of laughter, particularly if we ask Siri any tough questions.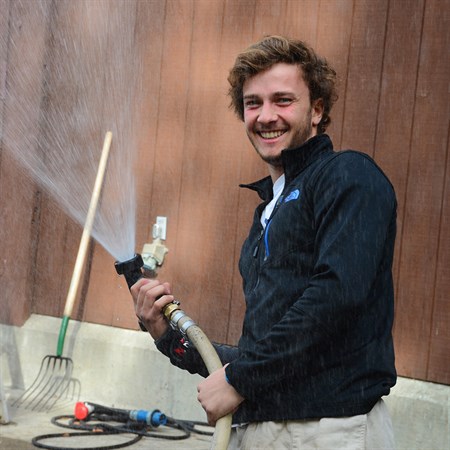 It's been a pleasure for us to have Guillaume at the winery and also in our home. He has a great sense of humor making us all laugh whether it's at the winery break time or around our dinner table. We feel honored to have a friendship that spans decades (and generations!) that began as a simple internship 27 years ago.