Name: Quinn Bulloch
Number of years at Hafner Vineyard: 5 months
Department/Role: Order and data entry/customer service/sales/tea aficionado/living out my childhood dream of putting stickers on postcards and stamps on envelopes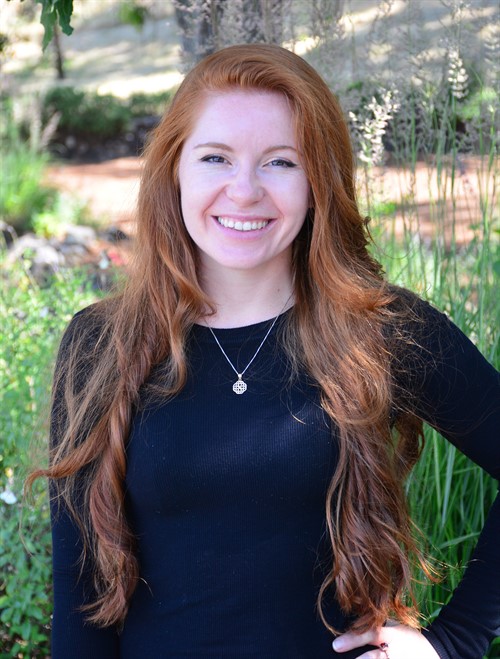 What's something most HV patrons don't know about you? I have only ever lived in places that make good wine – Italy, France, Argentina, Spain and of course, California. My priorities are clear! Most recently, I lived in Spain for five years teaching English to 3 – 18-year-olds.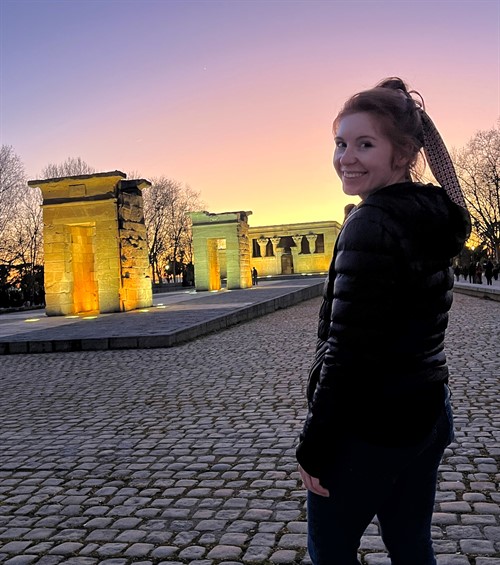 Where did you grow up? Healdsburg
Favorite local restaurant: That's so hard! Too many to choose from. You really can't go wrong in Healdsburg. Lo & Behold is a new favorite.
What's your perfect weekend day look like? Sleeping in (almost impossible though!). I'm big on list-making and enjoy checking things off a "To Do" list, so that's how my day starts. After some productivity, I like to make and then eat a fun (sometimes elaborate) lunch. Maybe I'll bake bread or make fresh pasta and a sauce. I love cooking Italian inspired dishes because that's what I grew up eating. After that, I might take a nap, followed by a walk downtown for rooftop drink and snack.
How else do you spend your free time? I spend a lot of time with my family who live locally and watching baseball. I'd say I'm a baseball fanatic. It's in my blood plus my boyfriend is a high school baseball coach, plays himself as does his son. So it's a lot of baseball. Otherwise, I'm in the kitchen.

Favorite Hafner wine (yes, just one!): Probably the Next Red, I'm really excited for the new release in September. If it's anything like the previous vintages, it's going to sell quickly.
What's the best part of being part of the Hafner Vineyard team? Feeling really supported. Everyone has been so patient with me being new. It nice to work in a positive environment.
What's the most exciting time of the year at Hafner Vineyard? So far (haven't completed a full year yet), it is the Spring events that we host for patrons. It was fun to meet patrons. But I've been hearing from the team here all about the Holidays and the thrill and rush of orders, so I'm excited to experience that.
What's the best part of living in Sonoma County? Good food, good wine, good weather and my family
Personal motto or saying that you live by: Everything works out how it's supposed to.
Favorite day of the year: The day after Thanksgiving, because you have all the leftovers and none of the stress. (I make Thanksgiving dinner for 20 people so by Friday, I'm ready to relax.)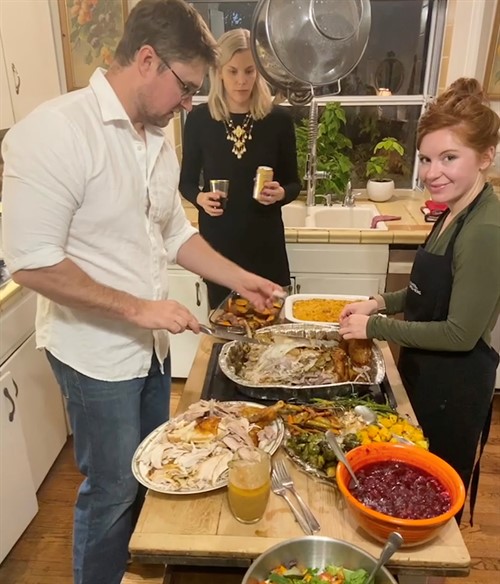 What's a memory of when you started working at Hafner Vineyard? As you might know, I was hired to join the team as Laurie was retiring, so for me, I remember Laurie knowing everything and me knowing nothing. I am completely new to this type of job, so I'm learning every day.
What's the craziest/funniest job you've done here? We host a lunch at Mary and Dick's home for patrons who purchase the most wine in the previous year. This year, you may have heard that we had a lot of Winter and Spring rains. Well, pre-set up for the luncheon, there was an occasional sprinkle but mostly clear blue skies. Patrons and their friends arrived for hors d'oeuvres on the terrace. Perfect billowy clouds and sunshine. Lunch was served and about halfway through lunch, it started to rain. Most people came inside but a few valiant tables braved the rain. By dessert time, it was pouring! I remember carrying plates of chocolate cake with raspberry purée and the red purée splattering across my cream sweater with the rain. What was most memorable though was the joy, positivity and laughter from everyone, even those sitting in the rain, with napkins on their heads singing sunshine songs. It was definitely memorable.