Now that January is here, it is back to "business as usual" for most…but here at Hafner Vineyard, we are still basking in the fun and excitement of the Holiday Season! Photos and stories fill our inboxes and social media pages from patrons and gift recipients alike who enjoyed Hafner wine over the past months. In December, we invited people to share photos of the wines that they were enjoying during the Holiday Season. Those photos are entered into a drawing that will yield drinkable rewards. It's not too late to enter! We will announce the winners on January 25th. If you'd like to join the fun, email us your photos or post them on social media and tag us with @hafnervineyard and #shareHafner.
Here are just a few of the highlights we've received so far…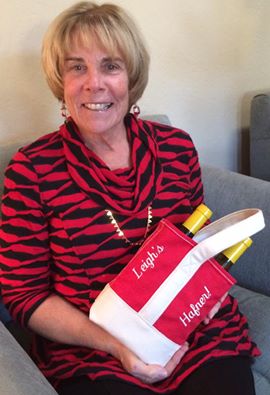 A happy gift recipient with Hafner Chardonnay and a personalized bag! As the gift giver said, "A year without Hafner…is a year without Joy!"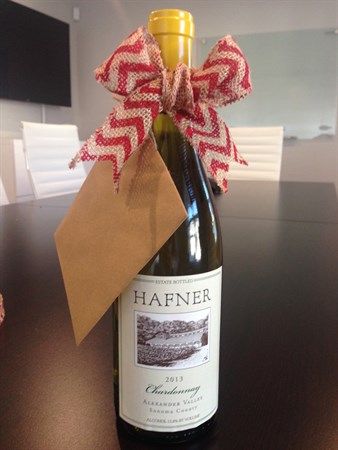 A second generation Hafner patron readied gifts for his clients.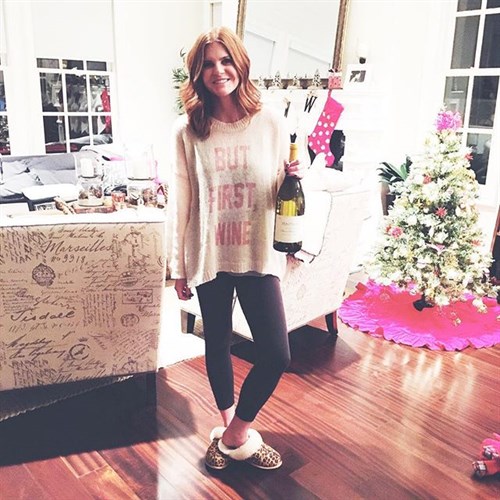 A blogger found the perfect sweater to wear when enjoying a magnum of Reserve Chardonnay.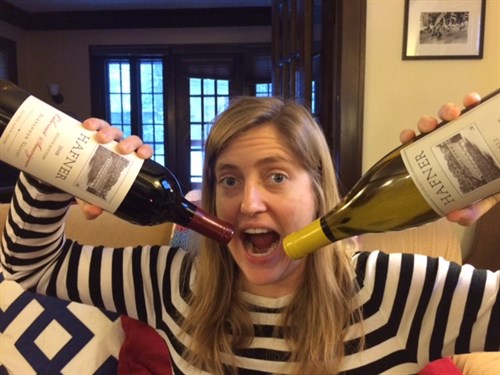 As a family in the Midwest gathered for Christmas dinner, one was particularly excited!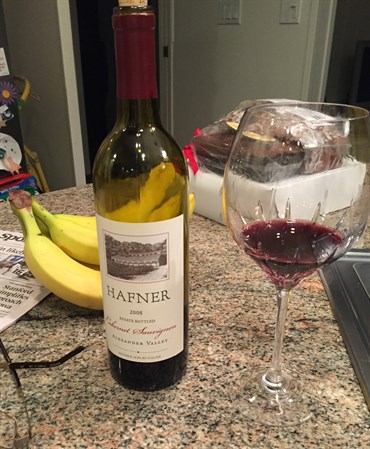 Our local baker enjoyed a 2008 Hafner Cabernet after a day of busy work during the Holiday Season.

Hafner Chardonnay took a New Year's trip up the California coast.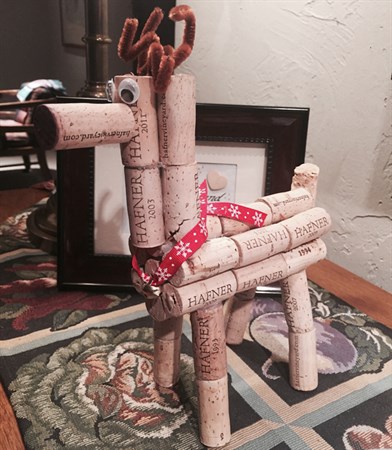 A creative patron crafted Rudolph from Hafner corks!
It's been a treat for us to see the supporting role our wines play during your celebrations. Thank you for sharing your Hafner with friends, family and colleagues…and for snapping some fantastic pictures! Watch for more fun photos in the coming weeks!