Name: Jose Maria Gonzales, but I go by "Chema"
Number of years at Hafner Vineyard: 22 years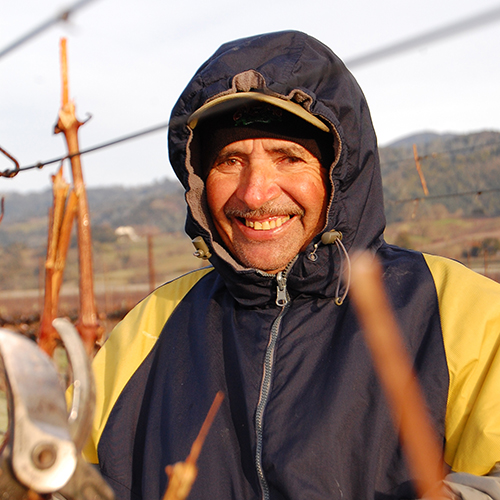 Department/Role: I'm part of the vineyard team, but I specialize in wrapping and setting wire because I walk really fast.
Hometown: Palo Alto, Michoacan, Mexico
What's something most people don't know about you? People might not know that my son Chemia works here. Also, at my house in Mexico, I have four cows. I milk them, so that we can have fresh milk. At the beginning of 2017, Hafner Vineyard celebrated our 50th anniversary, and every employee was gifted $500. I used that $500 to purchase my fourth cow!
Favorite local restaurant: Taco Grande. I love the shrimp cocktail.
What's your perfect weekend day look like? In Mexico, I love traveling and visiting cathedrals.
How else do you spend your free time? I am either at home with my family or visiting friends. During breaks and lunch, I work in the garden that we have here at the vineyard.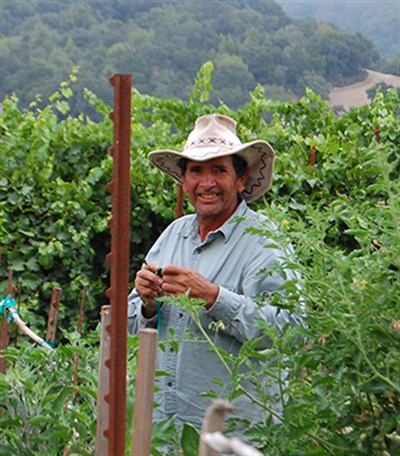 Favorite Hafner wine (yes, just one!): The red wines! Cabernet or Next Red, it doesn't matter.
What's the best part of being part of the Hafner Vineyard team? I am treated well and feel like part of the family. Plus I don't get in trouble either. My son also works here!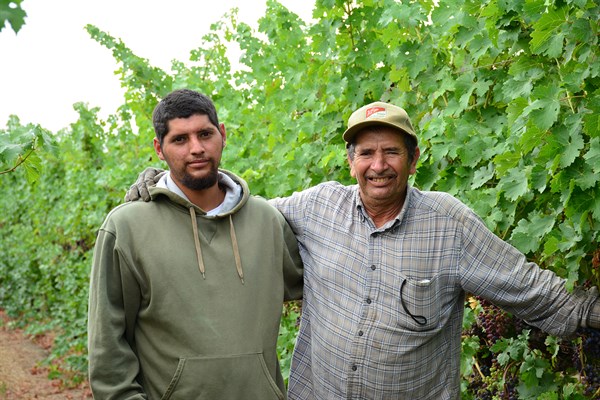 Chemia (my son) and me at work together in the vineyard
What's the most exciting time of the year at Hafner Vineyard? My favorite jobs are suckering and leafing, so I'd have to say that the most exciting time is in the spring when I get to do those jobs.
What's the best part of living in Sonoma County? My job here is the best part of the area.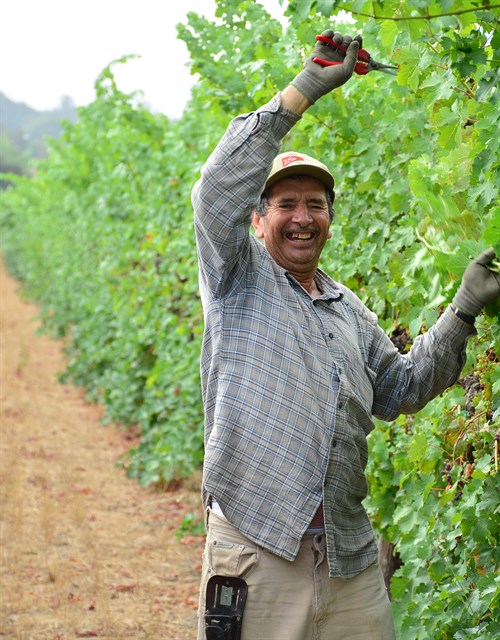 Personal motto or saying that you live by: Family first.
Favorite day of the year: New Years
What's a memory of when you started working at Hafner Vineyard? When we receive group photos of the team or us working here. Those will be a good memory for when I'm in Mexico. I'm taking all the photos with me! That way I can show my friends where I have been and what I have been doing.
What's the craziest/funniest job you've done here? (Standing up to demonstrate) I love moving around a lot, so the most fun is setting wires. I do love dancing so this is kind of like that. Plus I get a good work out. The rest of the work is slower paced.