As a business and family, we aim to minimize our impact on the earth, hoping to leave it better than we found it for future generations. When we think of being sustainable, there are many different realms – some we can easily affect, while others are out of our control. One area that we are in complete control of is our energy use.
Sixteen years ago, in 2002, back before solar panels became as common as they are today, we installed an array of panels on the roof of our winery. Then nine years later, we added another array. Last year, those two arrays provided 38% of our electricity. An industry publication, Wine Business Monthly, published an article about our second installation in 2011. Read it here.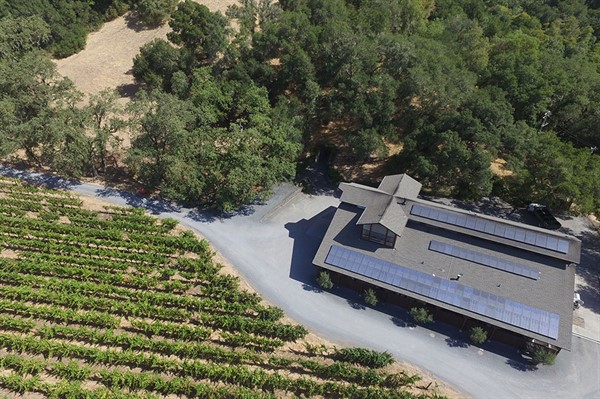 As a team, we strive to find ways to reduce our impact on the environment. We often have conversations at Break discussing ways to use less energy. We work together to turn off lights and appliances that are not in use. Last year, we switched the cellar lights to LED that also have motion sensors. Changes like these make a difference but do not heavily tip the scale to reduce our electricity bill. That is because our largest energy user is the vineyard pump. Critically important, it pulls water from our roughly 200' well to irrigate our 96 acres of vines.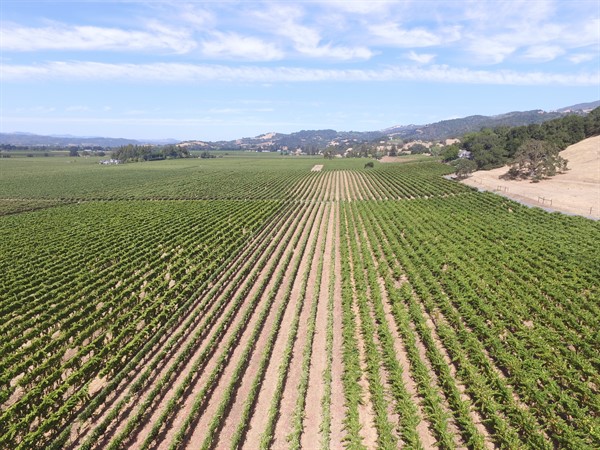 We realized that one way we could tip the scale in energy consumption was to commit to using 100% renewable energy. We were using 74% renewable energy – 38% from our solar panels and another 36% from Sonoma Clean Power (our energy company). That left 26% that was not renewable. (Renewable energy includes energy produced from solar, wind, geothermal or hydropower.) We decided to enroll in Sonoma Clean Power's EverGreen program that delivers 100% local and renewable energy. The EverGreen energy comes from local geothermal and solar sources. This program is not only offered to businesses but also to households, so some Hafner team members have switched their homes to this program as well.
Although it did increase the cost of our electricity bill, we feel the added expense offsets the benefit of having locally sourced renewable energy. This means we are supporting local jobs and infrastructure and also using the available resources around us. We encourage other Sonoma County businesses and residents to explore the EverGreen program and see if it is right for you.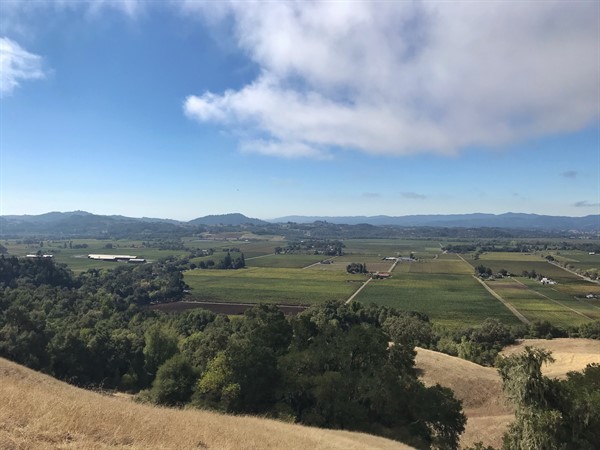 This is our latest action in our continuous effort to be as sustainable as we can, thinking about our lasting impact on the planet. We invite you to read about some of our other sustainability projects here.