Last week found me on my semi-annual trip to Los Angeles to work with wine directors and sommeliers. 3 days, 26 restaurants, 452 miles. This was my office last week: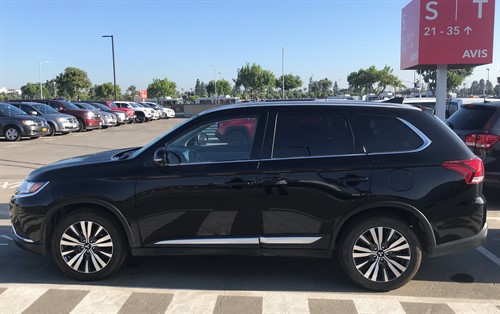 It is always interesting, rewarding and instructive to taste new releases with the wine professionals that are on the front lines at the restaurants in the LA basin. Here are many of the restaurants I called on: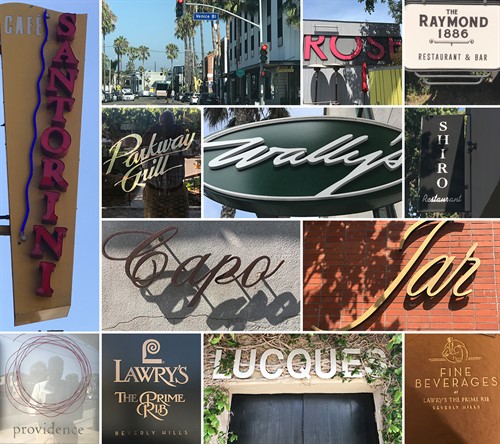 What did I hear? Consistent praise about the quality of Hafner wine and appreciation for Parke's winemaking philosophy which favors balance and finesse over power and punch. These wine buyers are scouting for wines that complement their chefs' cuisine, rather than competing with it.  I also heard about the value Hafner wines offer. My favorite quote? "Hafner overdelivers quality for the price."
It is always instructive to taste with these wine directors and somms because their experience is so broad: each week they are trying wines from every significant wine growing region, many different varietals, and often multiple years. And every night they are speaking with dozens of guests about the wines, their likes and dislikes, menu pairings and so forth.
I return from these trips with renewed appreciation for sommeliers... particularly as a diner. I regularly ask for suggestions on what wines to try. And because most evenings on the trip, I am dining alone and late (after completing a full day of appointments that stretch into the early evening), I prefer to order wine by the glass. This gives me the opportunity to try several different wines with dinner.
I am most grateful to these somms because they know their wine lists inside and out and are always interested in steering diners to hidden gems, and matching a guest's palate to their offerings. 
Ordering wine in restaurants needn't be complicated.
Unless I know exactly what I want to order, I ask for a couple of suggestions once the parameters of menu choices, personal taste and price constraints are shared with the sommelier. The result is always not just enjoyable wine, but also, I learn about a new winery or region, and my eyes (and palate) are opened a bit more.
My dining advice? Engage the sommelier and I suspect you will find a hidden gem and learn something new. Our friend and local somm Alexis underscores this with her tips on ordering wine at restaurants on our blog.
I consider this blog entry a dialogue and would love to hear your thoughts and experiences.
Check out the list of restaurants who currently carry our wine. 
P.S. Even after 35 years working with wine buyers, we are still tickled to see Hafner listed on the wine lists of top restaurants throughout California. This photo is from Tavern on San Vicente Boulevard: