It's here! Today marked the first (though unofficial) day of the 2016 Harvest. Each year, the vineyard crew handpicks a small amount of Chardonnay, so that we can create a malolactic "starter". This is a similar idea to how bakers make sourdough bread. We grow a small batch of malolactic bacteria which will in turn be used to inoculate larger lots. Eventually we will inoculate about 40% of our main Chardonnay and 100% of the Reserve Chardonnay. (To learn more about malolactic fermentation in our Chardonnays, please click here.)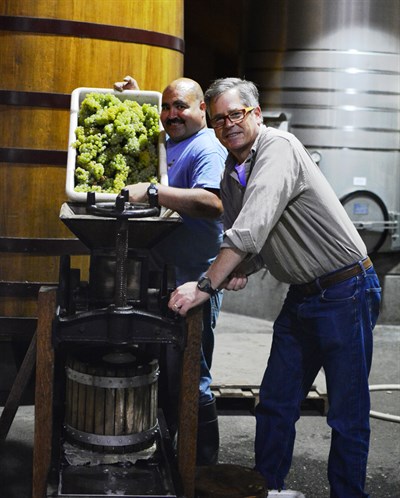 Today is always a fun, yet humbling experience. The amount we bring in is not enough for our normal press, so we use the old apple press that Dad and Mom used in the 1960s and 1970s to make their homemade wine.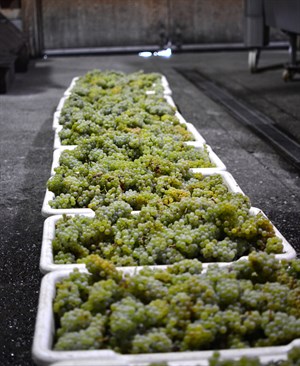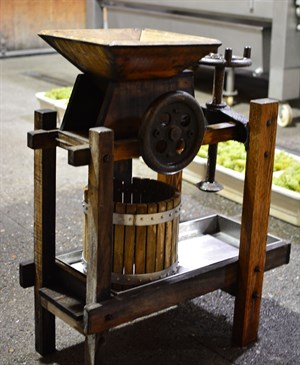 Ricardo empties the grapes into the "crusher" while I "operate" it by spinning it, allowing the grapes to fall into the basket below. Once it is full, we move the basket to the front and with the hand crank press, Ricardo slowly compacts the grapes, and juice flows into a bucket at the end.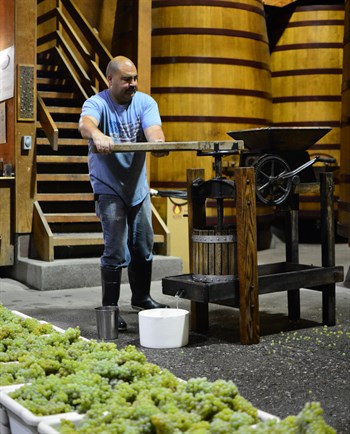 These ten bins of grapes will take us about one hour to crush and press. With modern technology, we do ten times the amount in the same time.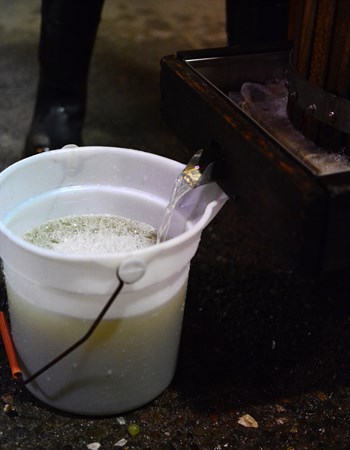 Overall, the quality of the fruit this year is looking very good. I expect that we will begin picking Chardonnay in the next couple of weeks and the red varieties not until October. Check out our Facebook and Instagram pages for fun snaps throughout Harvest.