Name: Sarah Hafner
Number of years at Hafner Vineyard: 35
Department/Role: Cellar rat/ graphic designer/ landscaper/ tour guide/ Mom of Kate and Grace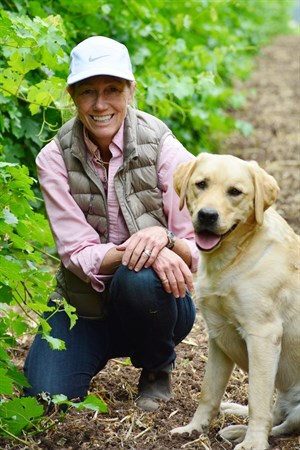 What's something most people don't know about you? I was an exchange student to Lebanon.
Where did you grow up? Piedmont, California
Favorite local restaurant: Here at home – Parke's an excellent cook. Barndiva – when we go out.
What's your perfect weekend look like? Up early for a quick walk with our dog, Annie, then off to the barn to work on my horse, Scratchy (and no, I didn't name him.) Coffee in St. Helena or a hike in Napa with my barn buddies is always fun. Once I'm back home, I work in my garden with Annie overseeing my progress. When I have a lot of weeds, I sort them according to what Cody, my retired horse who lives on the ranch, likes to eat. Around 5 pm, Annie literally nudges to remind me to take her for a run. A glass of wine on our terrace with Parke and (if I'm lucky) Grace, Kate, Martin, Mary and Dick, too is the way to end a perfect day.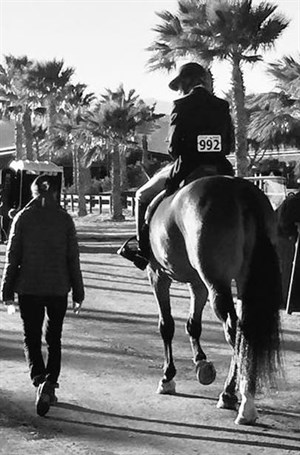 How else do you spend your free time? I have always enjoyed volunteering. For many years, I was on the Boards of our daughters' schools. I now am on the Board of the Alexander Valley Association.
Favorite Hafner wine (yes, just one!):  Reserve Chardonnay
What's the best part of being part of the Hafner Vineyard team? For me, the best part of Hafner Vineyard is the camaraderie, spirit and enthusiasm of everyone who works here. While some of us are family by marriage or blood, we all are truly one family--one that supports each other in tough times as well as celebrates our successes both individually and collectively.
What's the most exciting time of the year at Hafner Vineyard? Harvest! Every growing season is different and hence every vintage is different. You never know what you're going to get until you pick! We have used many of the same winemaking techniques since we started in 1982, but each year we always have new experiments--trying new yeasts or barrels or racking protocol. It's these experiments combined with what Mother Nature gives us that makes the job engaging. No two years are the same, so it never gets boring around here!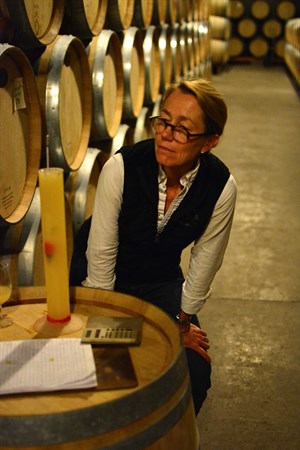 During Harvest, I am responsible for monitoring the fermentations.
What's the best part of living in Sonoma County? Its beauty and the genuineness of the people
Personal motto or saying that you live by: Live each day better than the last. Smile.
Favorite day of the year: Christmas
What's a memory of when you started working at Hafner Vineyard? Before we started our first harvest here in 1982, we invited friends to come and pick a few grapes, so we could test all of the equipment, just to make sure everything worked well…nothing did. The stemmer/ crusher ran backwards and the press wouldn't inflate; we had instruction manuals for both…the stemmer/ crusher was written only in French and the press in German. Luckily, Parke is fluent in French and even luckier was we had two guests who were exchange students from Germany who translated for the electrician.
What's the craziest/funniest job you've done here? Wrangling cattle. Michele (who works here) and her husband John run a few cattle here on our hill to help keep the grasses down (for fire protection). One afternoon, I went for a run and two mischievous steers had snuck under the fence and were running along our vineyard road. No one else was on the ranch, so I had to wrangle the two back into the corral alone. I opened one gate, then crept through the vineyard trying not to startle them and opened a second gate. With the help of Lily, our Labrador, I was successful and got them back on the right side of the fence, only to watch them escape the very next day. Yes, we caught them again, and yes, we fixed the fence.