Choosing wine from a restaurant list can be hard and intimidating! We asked our friend and local sommelier Alexis Iaconis if she might have some tips about how to do that.
Currently, Alexis is the Wine Director at our favorite Healdsburg restaurant, Barndiva, as well as a sommelier at Napa Valley's famed Restaurant at Meadowood. She's worked hard to achieve those two roles. She first started her path into wine as a food runner at the restaurant Cyrus back in 2009. Through shadowing the sommeliers, her interest in wine grew. She would arrive at the restaurant two hours early to help inventory bottles, switch out menus or assist with whatever the somms needed. In exchange for her unpaid assistance, the somms included Alexis in their tastings and began to train her. It was there she realized this could become a career.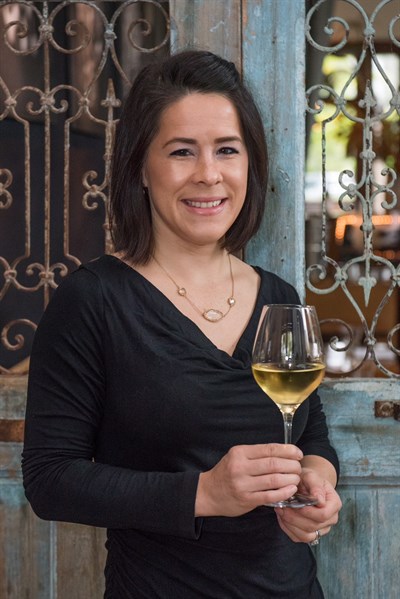 During this time, Alexis began the rigorous challenge of aiming to become a Master Sommelier. This includes exams at four levels, and the process takes years to accomplish, if at all. Alexis has passed the first three levels and is now studying for the level four Master Sommelier exam. (That level has an 8% passing rate and some have deemed it the hardest test in the world. Read about the exam here. You may have also heard about this test in the movie, Somm. We are rooting for you Alexis!)
Needless to say, Alexis knows a thing or two about wines at restaurants. So when we asked her about how to order from a wine list, she gave us three tips.
Don't be afraid to ask for help. Somms love to talk wine… that's their job! It is helpful if you know the style of wine you like, "Is it fruity, earthy, tannic, jammy, silky, oaky?" If you normally drink a specific varietal, share that or if you have a favorite well-known wine brand, it is helpful to tell him/her. The somm can then select something in a similar style. 
Explore! Being in a restaurant, you have access to wines that you wouldn't otherwise have access to. You have the chance to try older vintages or even a vertical from the same winery. Alexis selected a deep vertical of Hafner Cabernets for Barndiva and even pours the 2007 by the glass. She likes being able to give her guests the opportunity to taste a ten-year-old Cabernet which is rare for most people.
Think about what price point you are aiming for. If you're ordering for a large group or on a budget, some wines to browse might include: Rosé or Malbec (particularly from South America), as well as wines from Beaujolais, Cotes du Rhone or Italy. These wines are delicious but also affordable and won't break the bank. On the flip side, if you are looking for a special bottle, try a wine that is from a single vineyard or an estate. Sonoma Coast Pinot Noir, Napa Valley Cabernet or wines from Burgundy or Bordeaux are not known for being "good value wines", but they are highly regarded and can accentuate a special dinner.
When we put Alexis in the hot seat to ask her how she selects wine from a list when she's out to dinner, she smiled and laughed. "It's hard! But I always try to taste something I've never had before. It's a learning experience for me too."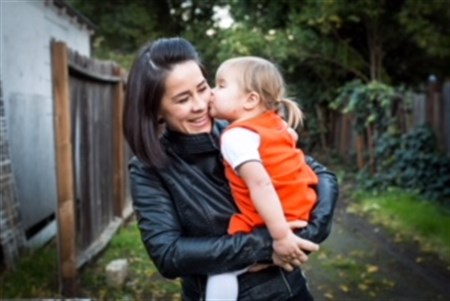 In addition to her two jobs as well as caring for three children, she and her husband, Matt, started a winery called brick & mortar. Needless to say, they stay quite busy.