Often, I am asked "How long do you age your Chardonnays?" And my answer is always a bit complicated. I do say that our Chardonnays can age easily for five years from the vintage date, but wine is a personal preference. It's like asking "do you like your steak rare or well-done"; only you know what you prefer. Wine is a bit more complicated than beef, but there are some basic tenets that you can apply and decide what you prefer.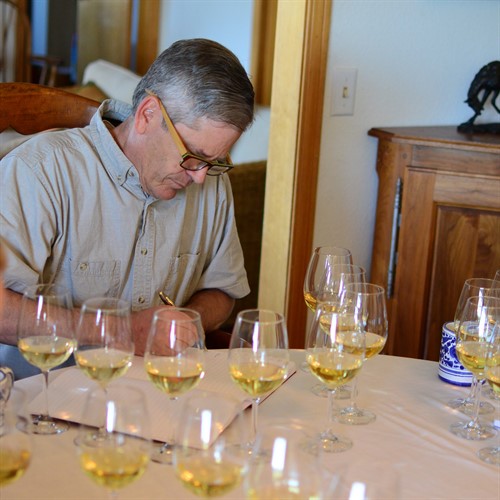 My winemaking philosophy stems from my time working in France and it is important to me that Hafner wines go well with food. That means we pick our fruit a bit earlier than most California wineries. This translates into lower alcohol/ higher acidity wines which lends themselves to food. The lower alcohol/ higher acidity also allows the wines to develop and age.
Chardonnay, when young, has a bright, lively fruit driven quality that is quite enjoyable. Typically, my descriptors for our young Main Chardonnay are grapefruit zest, Comice pear, Charentais melon, tropical fruit. With age comes development and bottle bouquet. The bright fruity aromas dissipate as the components of development begin to shine through. A wine described as having Comice pear aromas when it is young would have aromas of pear tart when it is older. That is where the personal preference comes in. Sarah and I prefer the complexities and nuances that come with age whereas my Dad, Dick, enjoys his Chardonnays in their youth.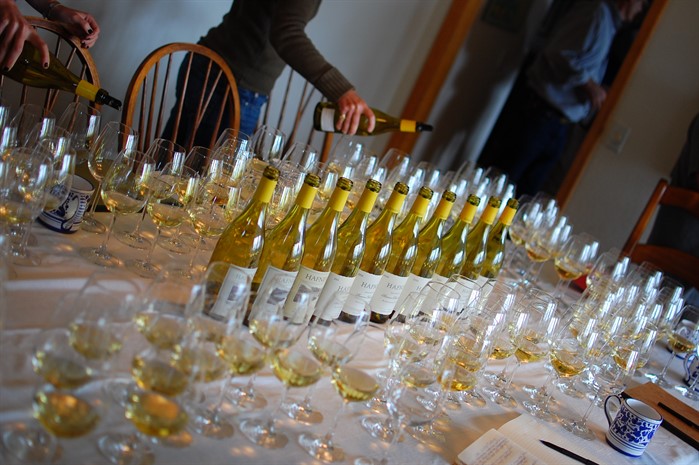 Every year, we have a series of vertical tastings to assess our wines and see how they are progressing. We recently spent a morning doing our annual tasting…tough work, I know. For our Reserve Chardonnays, we went back to 2010 (yes, a 10 year old Chardonnay!)  We all agreed that the wine still had some life, that there were no oxidized (think sherry) notes. Our collective notes described the 2010 as flinty, crême brûlée, lemon curd with a sweet cream entry and a vanilla toasty finish. At the end of the tasting everyone gets to select a bottle to take home; I chose the 2010 because it was my favorite and I don't have any more in my cellar! Kate chose the 2017 because it is young, fresh and lively. Perhaps our selections are a reflection of our ages…I maybe a bit more mature than Kate.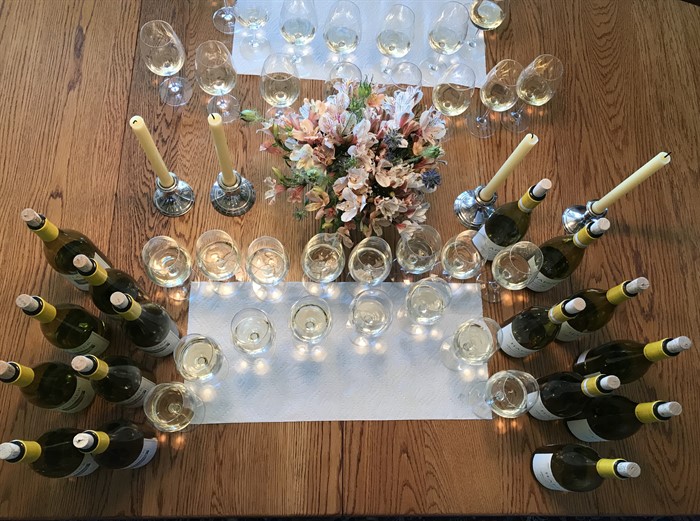 Key to aging wine is knowing what you prefer; that said what you prefer for one varietal maybe different from another. You may prefer a young Riesling and an older Chardonnay. Remember, there are no hard and fast rules; there's no right answer; it's all personal preference and sometimes those preferences can change! For me, that's the enjoyment of wine…sometimes you're surprised and delighted when you taste a 10-year-old Chardonnay!