Thank you to our Photographic Posse!
What a treat for us to see broad smiles, beautiful tables, Christmas Nutcrackers and patron families…all evidence of a fun Holiday Season. We are honored that Hafner wines played a supporting role in the festivities.
From the Boston skyline at night to a quiet evening in front of the fire with Cabernet and Binx (the cat) to Christmas dinner in Atlanta to an engagement announcement in Minnesota to countless gatherings in California, our patrons showed how to celebrate. While Rosé, Chardonnays and Next Red were in evidence, the cold weather invited an abundance of Cabernets…including a number of vertical tastings. Many patrons shared older Hafner Cabernets (1996 being the oldest) and often in magnums or double magnums, that they had squirreled away in cellars, waiting for a special moment.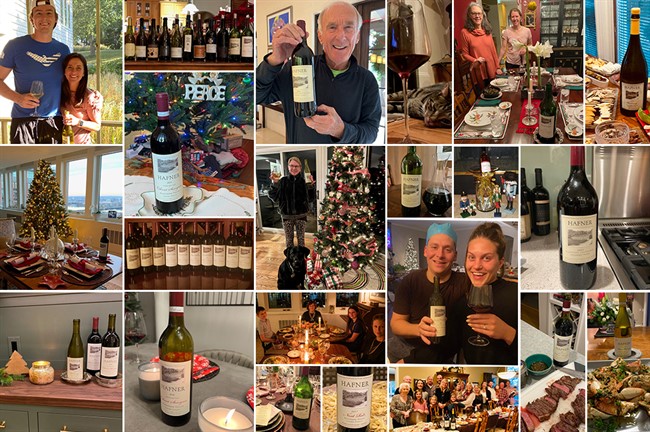 What an honor for us to add to your Holiday spirit! Thank you for celebrating the Holidays with your Hafner wine and for generously sending photos.