Sonoma County is a unique place stretching from the Pacific Ocean to the Mayacamas Mountains. Scattered across the land are pasturelands, farms, vineyards and wineries. The focus on sustainability and conservation has been an underlying commitment throughout the county for decades.
The Sonoma County wine industry is guided by the Sonoma County Winegrowers, and in 2014, they launched an ambitious initiative. By the end of 2019, their goal is to become the first wine region in the country to have 100% sustainably farmed vineyards.
We have been farming with a sensitivity to the environment since Day One, so we were excited by this objective and joined their movement. In 2017, both our vineyard and winery are certified sustainable. Read more about our sustainable certification.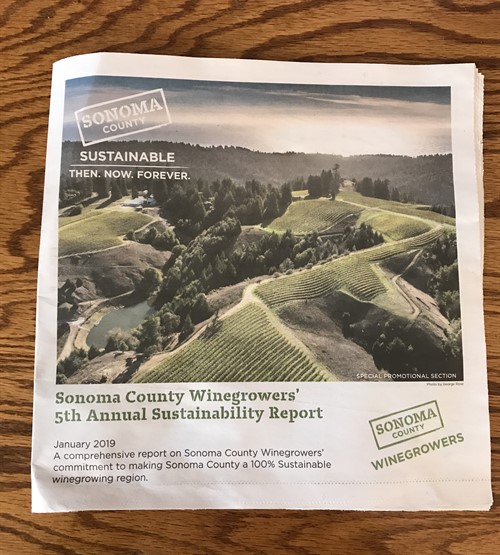 Annually, the Sonoma County Winegrowers releases a Sustainability Report with the year's milestones and how close we are as an industry to becoming 100% sustainable. Read it here.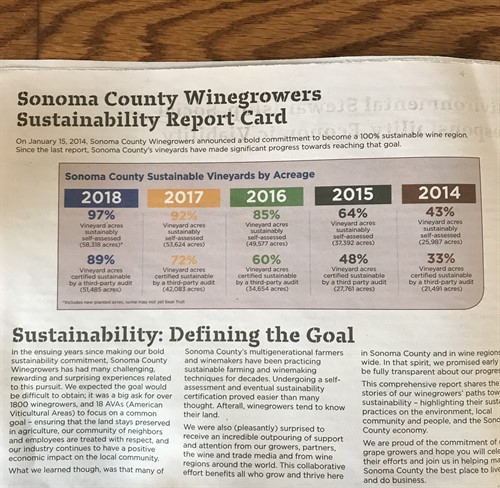 In it, they list all the vineyards and wineries who have become certified sustainable. We are glad to be included…twice!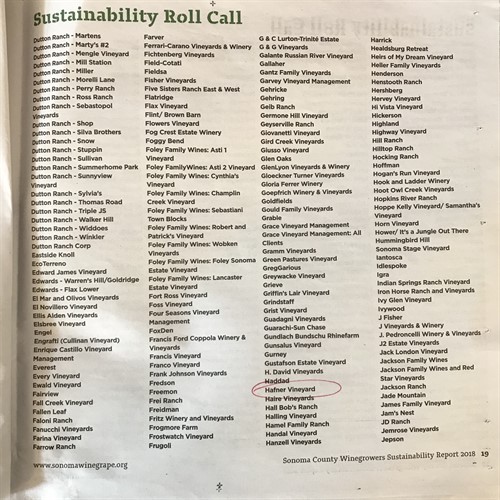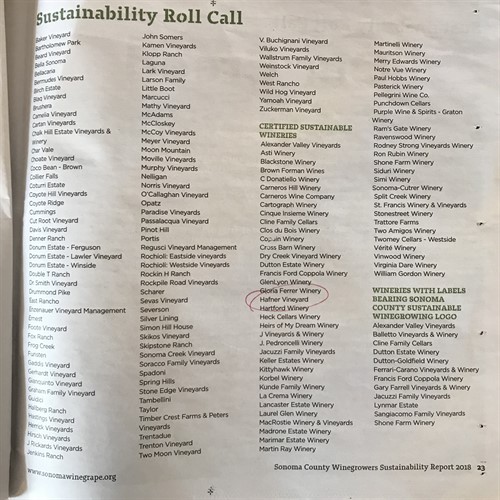 The report shares new strategic initiatives, industry statistics, notes from prominent leaders, key events and highlights three wineries that are particularly focused on environmental stewardship, social responsibility or economic viability. In 2016, we were honored to be the winery selected for our social responsibility to the community. Check it out on page 13.
The report is always a reminder of the impact that the wine industry has on Sonoma County and our community. Almost 8,000 people are employed by work in the vineyards. Nearly $27 million were donated back to the community by winegrape growing families and businesses. We are grateful to be part of such a generous community that is forward thinking and working towards preserving our land and farming industry for future generations.