There's excitement in the air! It's a mix of Holiday music, adrenaline and the deep satisfaction of knowing we're sending pleasure to gift recipients and patrons across the country. The post-Thanksgiving rush is on! With just three weeks until Christmas and Hanukkah coming even sooner, all the communication channels here at Hafner Vineyard are humming: phones, emails, our mailbox in Healdsburg...even the fax machine. It's our Wine Country Gift Rush!
Kate and Sandy move easily from phone line to phone line, helping patrons with wine gift selections and personal gift notes, and all the other details to make each gift "just right". Most of my day finds my fingers busily responding to emails and confirming orders from patrons who are using www.hafnervineyard.com (check out our new website!).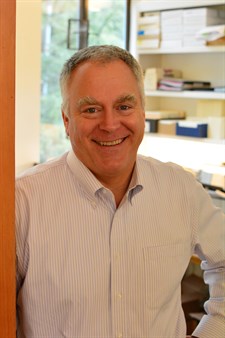 Laurie, our 27-year-veteran, reviews and enters every order in the computer. Her eagle eyes catch the rare mistake! And Sandy (with the best penmanship of the crew!) is handwriting gift notes with patrons' personal messages.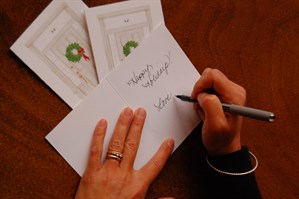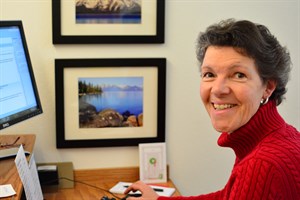 Orders flow down to the cellar where Steve and Holiday assistants assemble each gift, matching Winemaker's Notes, wines and gift messages, and packing them for safe travel to homes and businesses around the corner and across the country. After three decades of attending to our patrons' gift needs, the fast pace of the Holidays here is a lot of fun!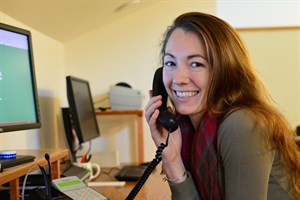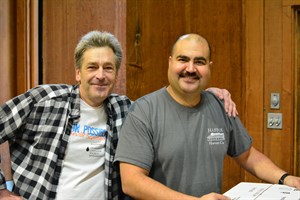 We've already been hearing from patrons whose Thanksgiving gifts have yielded calls of appreciation from happy gift recipients. And we love getting the occasional call from someone who says "I just received the nicest gift! May I order these for my friends?"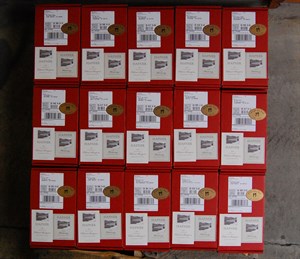 We are honored by the trust that patrons place in us to get their Holiday gifts right. And for many patrons, sending Hafner wine is a longstanding tradition. That makes our patrons ordering easy and swift....and delights their family, friends and colleagues.
Let us know if we can help you!
And Happy Holidays!