Here at Hafner Vineyard, we grow three red Bordeaux varieties (Cabernet Sauvignon, Malbec and Petit Verdot) and from those varieties we make two distinctly different wines. We have always made a Cabernet wine. From 1982 to 1998, our Cabernet was 100% Cabernet Sauvignon and while we were pleased with our Cabernet, we wanted to experiment with other Bordeaux varieties (Cabernet Franc, Merlot, Malbec and Petit Verdot) to see how they would influence our wine.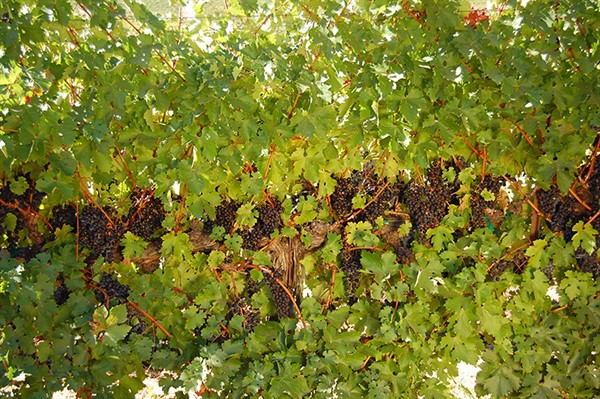 Cabernet Sauvignon grapes
After a series of tastings and much discussion, we decided to add some Malbec to lengthen the mid-palate and Petit Verdot to darken the color. This was not an easy or quick decision…first we had to plant and grow the vines; then we had to make the wines and decide if the resulting wines improved our Cabernet. Fortunately, our experiment turned out well. Although the percentages of Malbec and Petit Verdot are small and different every year (between 2% and 5%), we feel that adding these two varietals does enhance our Cabernet.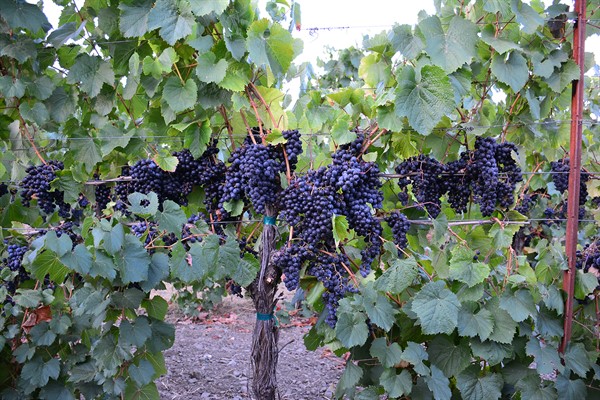 Malbec grapes
Why make a second red wine? Quite simply, we fell in love with Malbec wines. We had been making Malbec to blend with our Cabernet for five years when we took a family trip to the Dordogne area of France and enjoyed the Malbec wines of Cahors. We returned home inspired and decided to make a Malbec focused wine. Just like the Cabernet, the proportions of the blend change annually depending on our tastings, but the key component of our Next Red is Malbec, and typically it is around 85% of the blend.
It is the tastings that make my job interesting. First, we determine if we like all of the lots of Cabernet, Petit Verdot and Malbec by tasting each separately. Then, we make composite blends of each variety; it is interesting to compare 100% Cabernet with 100% Malbec and 100% Petit Verdot. Each varietal has very different components and our job as winemakers is to allow those varietals to express their characteristics and complement the other wines.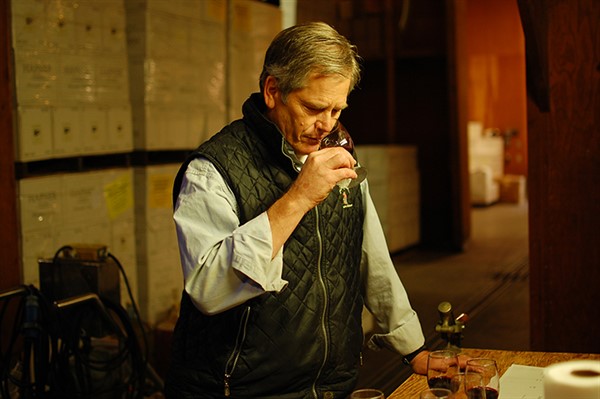 Cabernet Sauvignon is elegant with its fruit aromas of blackberries, raspberries and rose petals; Malbec, on the other hand, is almost a bit brash with bright cola fruit. Petit Verdot is not as expressive as either Cabernet or Malbec; it is more restrained with aromas of India ink and steel.
Three varietals, two distinct wines may seem like a challenge, but it really isn't because the three varietals are so different, and we use high percentages of our "base" wine. We also release our two red wines at different ages. (The Cabernet is released in its fifth year while the Next Red is released in its fourth.) We make each wine to showcase the main varietal's best attributes—for the Cabernet, it is the elegance, complexity and structure of the grape; for the Malbec, it is the expressive fruit aromas and flavors.
Our tasting notes reveal the differences between the two wines. Typically, the Next Red opens with notes of cola spice, Bing cherries, violets and black licorice; our Cabernet has aromas of blackberries, blueberries, rose petals and juniper berries. On the palate, Next Red is bright and rich with flavors of carpaccio, fresh mint and toasted bread. In comparison, Cabernet is round and complex on the palate and has notes of cassis, bittersweet chocolate, fresh ground black pepper and sweet vanilla.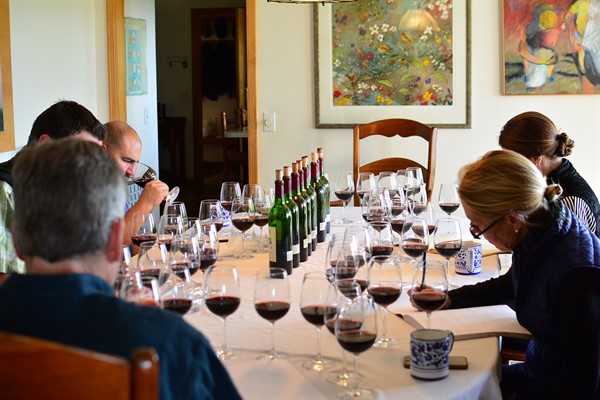 Deciding which wine to drink comes down to what we are having for dinner. Beef tenderloin with red wine reduction sauce is definitely a Cabernet meal; we love our Next Red with lamb chops and tapenade. And of course having friends and family to help enjoy the meal makes the wine taste even better.
We invite you to learn more about our Cabernet Sauvignon or our Next Red.