Name: Leandro Aleman, but I go by Martín.
Number of years at Hafner Vineyard: This year will be 26 years!
Department/Role: Vineyard Team Member/Steve's Shipping Sidekick (on big shipping days)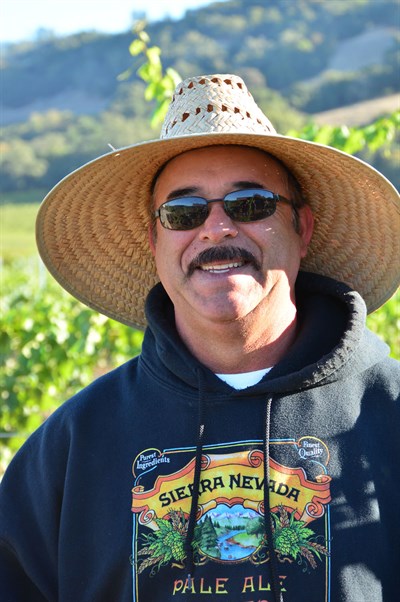 Hometown: Tijuana, Mexico
What's something most people don't know about you? Many people don't my real name is Leandro. When I was 12 in Tijuana, my friend told me that Leandro wasn't a good name. I needed a better name. So he started calling me Martín…which was his name! I guess it just stuck! Also, many people don't know that I went to high school here and that while I don't speak English very well, I understand more than I might let on.
Favorite restaurant: I like Mexican food. I really like La Fondita in Santa Rosa.
What's your perfect weekend look like? A perfect weekend would be going camping with my family out near the coast. We were recently up in Mendocino near Little River. It's so beautiful.
How else do you spend your free time? I enjoy doing things with my family and especially playing with my son. Sometimes I go to the movies, and even take him to amusement parks. I go on the roller coasters, but they aren't always my favorite.  
Favorite Hafner wine (yes, just one!): Cabernet Sauvignon
What's the best part of being part of the Hafner Vineyard team? I like everything about working here! We have a lot of fun.
What's your favorite time of the year at Hafner Vineyard? I enjoy pruning and tucking the shoots in the springtime. Both of those jobs require concentration, so I am always thinking about what I do and how it will affect the vine and the grapes. A few years ago, we did a video where I wore a GoPro while I was pruning. Check it out!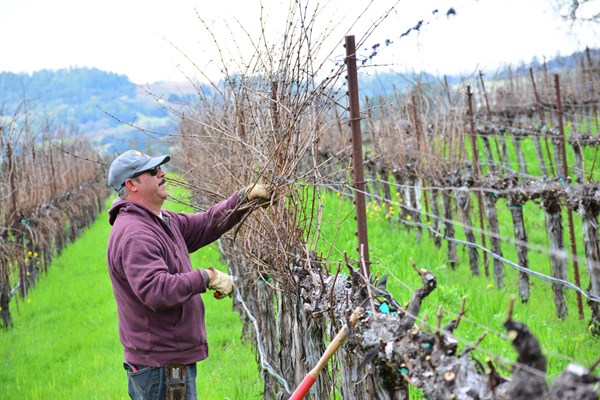 What's the best part of living in Sonoma County? The climate is really nice!
Personal motto or saying that you live by: It is important to have quality time with family.
Favorite day of the year: Thanksgiving! There's lots of food. It's great.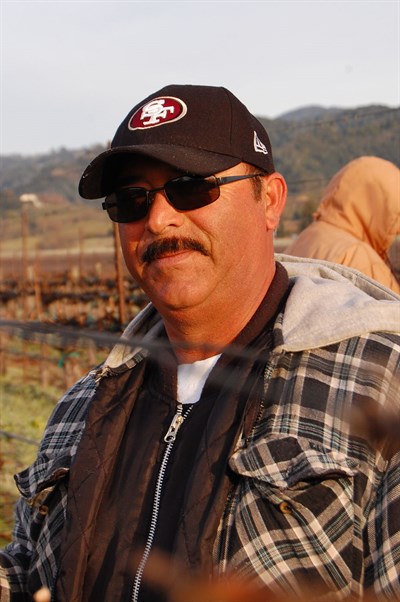 What's a memory of when you started working at Hafner Vineyard? All my previous jobs I worked part-time. Nothing was steady. But when I came to Hafner Vineyard, I became full time and that was very important for me. I could support my family.
What's a fun job you've done here? It isn't a job, but at lunchtime or breaktime, when we are all together, we are always joking and laughing. It's very fun for all of us and makes us enjoy the work even more.