One benefit of living on the vineyard is my daily walk with our yellow lab, Annie. Every afternoon around 5, she hops off the bed and nudges me (sometimes rather forcefully) to finish up my work and head out for a walk. These walks allow me to enjoy the seasons of the vineyard and they provide me with inspiration for my painting. 
Over the years, I have painted the flowers that grow here in the vineyard or on the hills. Some of them are native plants, like the blue Lupine, the California Poppies and the field Mustard. Others (like the Bachelor Buttons and Legion of Honor Poppies), we have sown in our "insectary rows" to provide habitat for beneficial insects.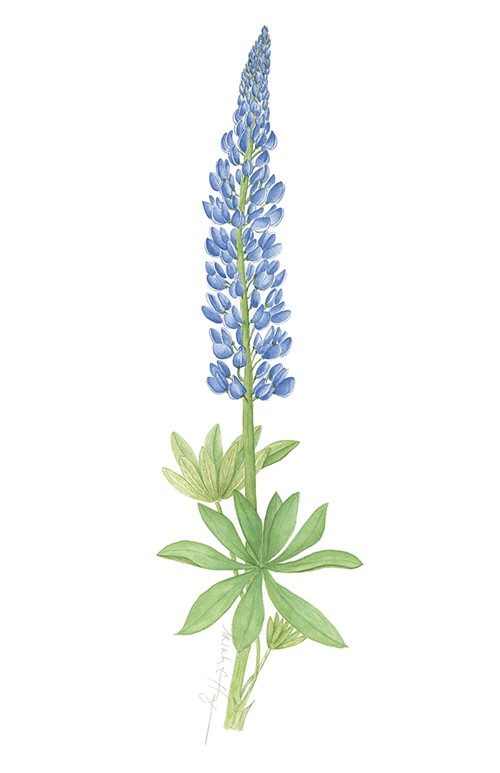 I always paint the botanicals on paper that is quite large in comparison to the notecards that we print. Typically the paper is 15" x 20", that way I can paint all of the details of the flower more easily. To begin I photograph the flower, so that I have something to look at while I'm painting. Then I mix the colors.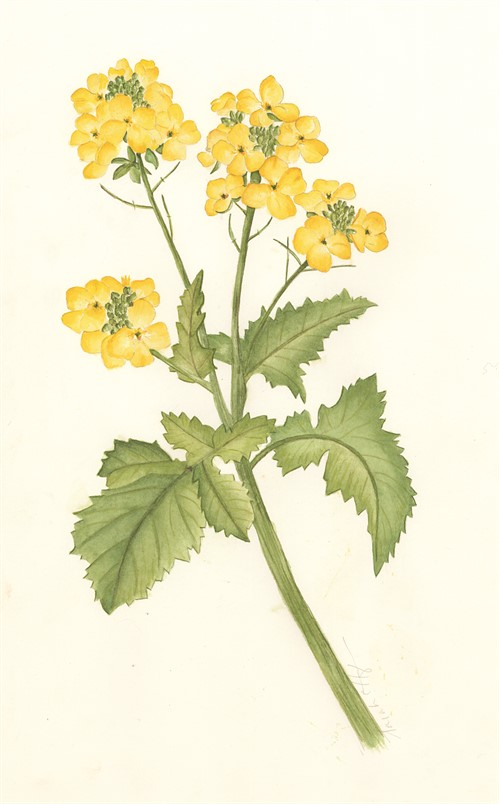 Watercolor is a bit challenging because the color that you begin with changes as it dries; you can always add another layer, but the first layer needs to be dry before applying the next. It's a great way to practice your patience. Knowing when to stop is the other key to watercolors and that is sometimes hard for me because I always want each painting to be perfect.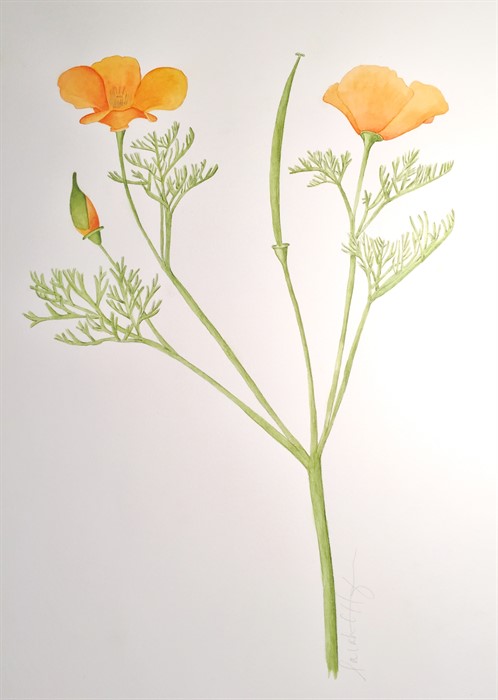 Patrons who are in the Annual Tasting Program often receive a gift (or two!) throughout the year. With the most recent shipment, we enclosed four small notecards of my botanical paintings. We hope you enjoyed them. If you would like to order a set of four for $8, please email us and we will send them on their way to you. We thought they might be perfect for your Holiday gift giving.