While I've been in Bordeaux since September 2017, I have been fortunate to meet up with some of our former interns. As of my last post, I had seen six of them. I'm now up to 15, some of whom I saw with my parents, but I still have a way to go, with 20 left.
One thing I love about Bordeaux is how much of a hub for the wine world it is. People are always popping in and out for work or just to visit friends.
I spent a day at Vinitech (a wine convention in Bordeaux), and I knew that I would see an intern or two and some friends in the industry. So I went with the intention of seeing Vincent (our intern from 2009) who was representing his company. After spending some time with Vincent, I went to see at friend who worked for a local cooperage. As I was chatting at their booth, Pierre (our intern from 2000) caught my eye from across the room and walked over. I had no idea that he would be there as he runs his family estate in Chateauneuf-du-Pape! After lunch, I heard from Guillaume (our intern from 2016) that he had met Vincent randomly and found out I was there. We spent some time catching up as well.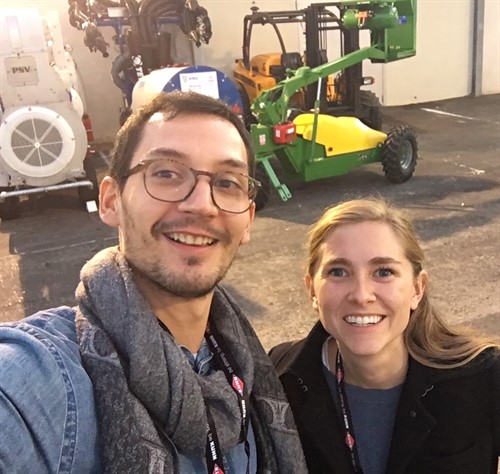 One November night, I was walking around Bordeaux with a friend, and I heard my name called from up the street. I turned around, didn't see anyone I knew, and kept walking. Then I heard it again. Turns out, it was Julien (our intern from 2012) and his girlfriend who just happened to be in Bordeaux for dinner that night! What's even funnier is that they don't even live in Bordeaux - they live a few hours away.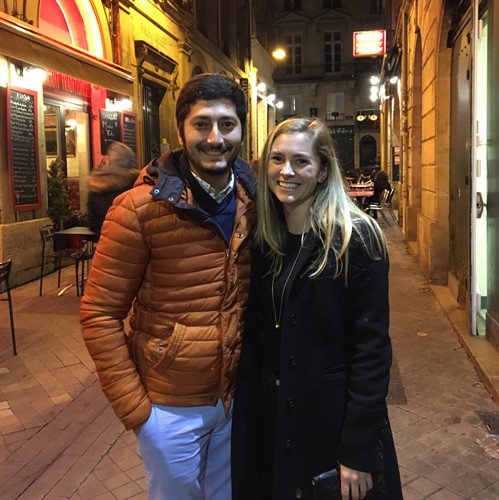 For Harvest, I spent my internship at Château Les Carmes Haut-Brion working for another Guillaume (our intern from 1994). I worked in the vineyard with their seasonal team and then in the cellar through Harvest. My days included grape processing, punchdowns, pumpovers, sampling, tasting, and even tank dig-outs. Every day that Guillaume was in the cellar with us meant that I was in stitches laughing.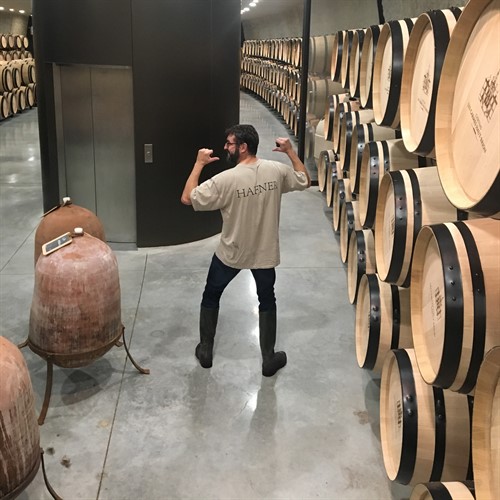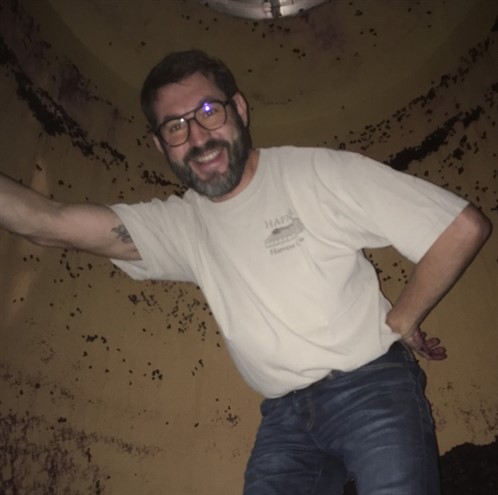 On other occasions, our interns will come to Bordeaux, either for work or to see friends. Last year, Guillaume (from 2016) met me in Bordeaux, and we spent the day wandering around the city, catching up.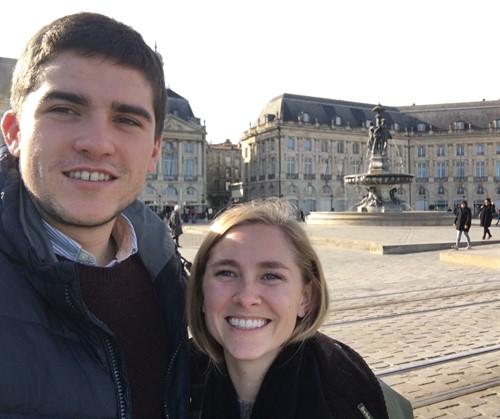 Another intern, Romain (from 2004), is a vineyard consultant in Bordeaux, so we try to grab dinner when he's in the city. Last time, we went to a fun restaurant with a couple of his friends in the industry, and we even had a few connections in common.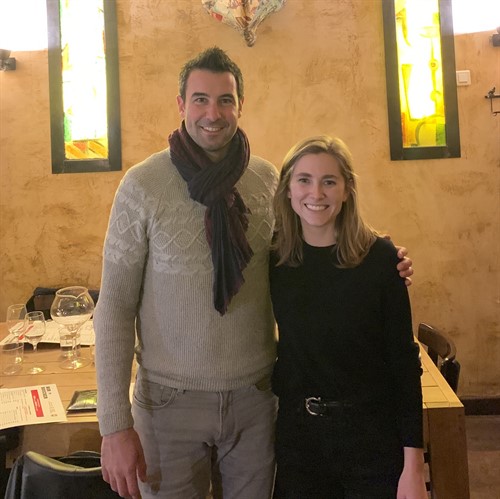 It has been so fun reconnecting with many interns over the months. I am grateful for all these "brothers" that I have in my life. Sometimes home feels like it's a world away, but when I spend time with our former interns, they give me a slice of home.