As winemakers, tasting is our number 1 job and in these days of "shelter in place", tastings are the perfect diversion. While technically we are "working" when we taste, we thought it would be fun to share a tasting game with you.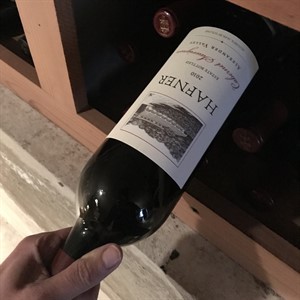 We've named it the "Somm Game" ("Somm" as in "Restaurant Sommelier"). It's simple and fun. Whether you have a wine cellar like we do or a closet with a few of your favorite wines in it like our daughter Grace does, we assume that you have access to a few bottles of wine. Choose one or two randomly (and they don't have to be the same variety or vintage) and without looking (yes, this can be challenging), pour a glass for yourself and your partner (if you are so lucky to be sheltering in with someone else!)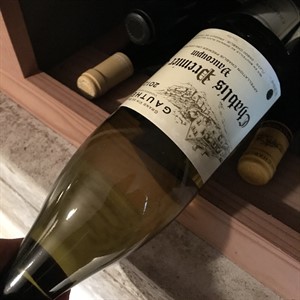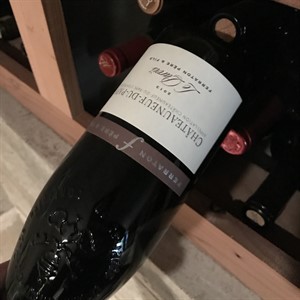 Now the game begins:
Try to guess the variety. Part of the game is to convince the other person that you are right. If you make a compelling statement like, "It has classic California Cabernet aromas of blackberries and mint", the power of suggestion may make your competitor agree with you. (For some descriptors of wine, check out my previous blog about how to taste wine.)
What is the vintage? Is it old or young? Young wines tend to be more fruit forward, fruit driven while older wines are more complex, more developed with a variety of aromas: toast, sweet cream, dark chocolate, inky, earthy.
Is the wine from the Old World (Europe) or the New World (everywhere else)? This category reflects how the wine was made: if the wine is "Old World", it is made in the classic style of that varietal; whereas "New World" wines can be more extracted, riper, sometimes less focused on the varietal character of the grape. This may seem like an odd category because an "Old World" wine may be made in a "New World" style and vice versus, but it is helpful for you to know which style you prefer.
What's the price? And is it worth it? When we taste wines, we are always looking for the bonus buy, the one that we could drink every night: the wine that tastes like a Grand Cru Classé, but has the price tag of a Languedoc wine. Even if the wine is expensive but you enjoyed it, then you know that's the perfect date night wine (and that wine goes in the special section of the cellar so your kids don't inadvertently open it up.)
Now for the ranking: thumbs up, thumbs sideways, thumbs down (or anywhere in between). This is the most important part of the game…because no one wants to drink the thumbs down wine! That's why you have a second bottle and you can play the game again.
First and foremost, the idea is to have fun. We do not make this a serious tasting, and often we try to find a wine that others might not guess. You can make this game as complicated or easy as you want…Parke and I have gotten pretty good at utilizing "Facebook Messenger" and "Zoom" for virtual meals and tastings with our kids.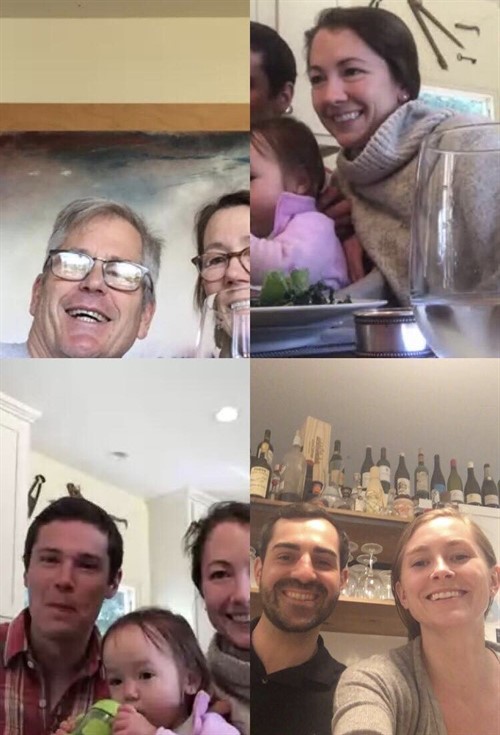 On Friday, March 27, we're going to play the "Somm Game" with Kate and Martin. (This can be done easily with neighbors and friends.) They are going to drop a wrapped bottle off at our house, and we'll leave a bottle on our front porch for them. (Grace and Alex will play virtually from Bordeaux.)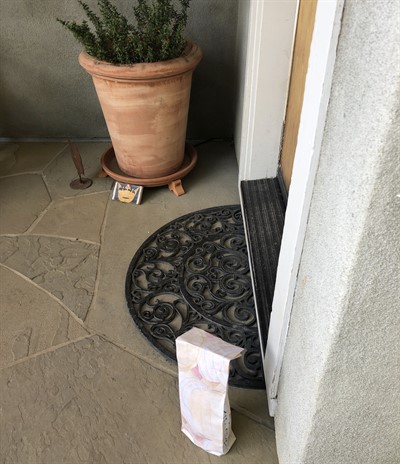 Once they're back home, we'll each uncork the bottle, pour the wine and play the game. On some levels, it will be bittersweet because we usually play this game together around our dining room table, but at least we will be together virtually laughing, enjoying each other.
Check out our social media for the results from the Somm Game. We invite you to join the fun! Play "Somm Game" on Friday evening and share your results (what you guessed and what the wine was) or just a fun photo and tag @hafnervineyard on Instagram and Facebook or email us. We'd love to see and share your fun. 
We send you our best wishes to safe stay, healthy and full of love for one another.