Name: Antonio Ordaz
Number of years at Hafner Vineyard: Six years this month…or maybe seven I don't remember, but I think six.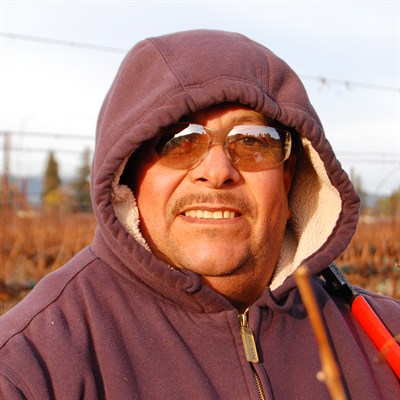 Department/Role: Spray applier/Tractor driver/Machine harvester cleaner
What's something most people don't know about you? I love cooking. I do most of the cooking in my family. I just don't like the clean up! The deal with my wife is, I cook and she cleans. My favorite dish to make is "Carmarones a la Diabla" which is shrimp cooked in very spicy hot sauce.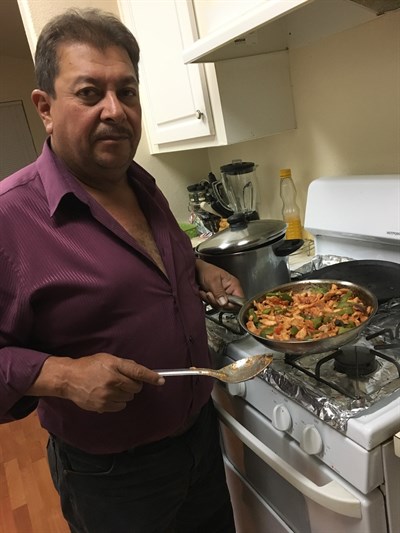 Where did you grow up? Palo Alto, Michoacan, Mexico                         
Favorite local restaurant: I enjoy Chinese food and Olive Garden, but honestly I prefer to cook myself, especially Mexican food and seafood.
What's your perfect weekend day look like? Hosting a nice BBQ with friends and everyone having a great time.
How else do you spend your free time? I'm often in the garden, watering or tending to the fruit trees at the house. In the garden, I grow chiles, tomato, tomatillo, cucumbers, corn and melons. My zucchinis didn't do too well last year unfortunately. We try to eat as much from the garden as we can. Before the winter, we can the tomatoes, so we can have fresh tomatoes throughout the year. We either dry or freeze peppers and tomatillos to also enjoy in the months when the garden is fallow.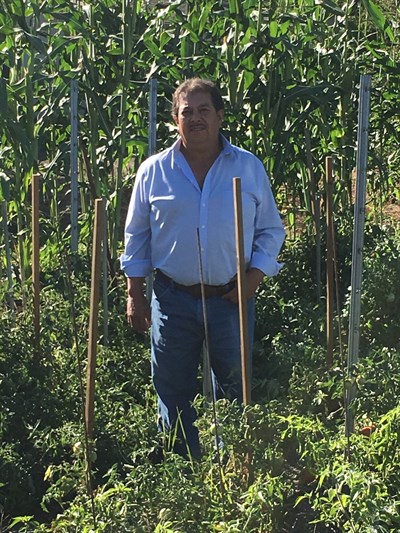 Favorite Hafner wine (yes, just one!): Cabernet Sauvignon
What's the best part of being part of the Hafner Vineyard team? The best part is that we are all treated like family.
What's the most exciting time of the year at Hafner Vineyard? I love everything with the grapes, but pruning is my favorite. Times flies because I need to be very focused on what I am doing.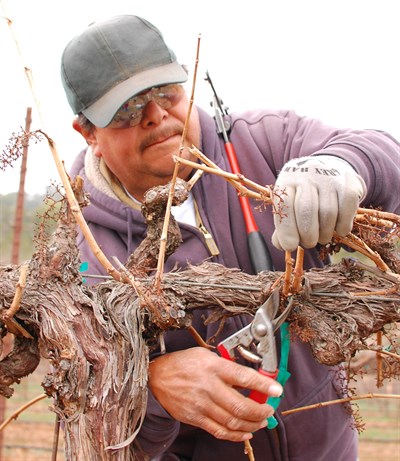 What's the best part of living in Sonoma County? The climate
Personal motto or saying that you live by: Respect others and they will do the same to you.
Favorite day of the year: Christmas
What's a memory of when you started working at Hafner Vineyard? My family and I live here at Hafner Vineyard. Before moving here to the ranch, we lived in a condo, and I didn't have a garden. So now I remember my first harvest from the garden here. It was great!
What's the craziest/funniest job you've done here? Just a warning… I don't like spiders very much… or really at all. Sometimes when I'm driving the tractor, especially in the Malbec or Petit Verdot, there are spider webs that reach across the rows. (That can be ten feet wide!) If they are small, I don't care, but sometimes they are giant! When they are big, they can attach to the windshield. In this case, I stop the tractor, pull on a glove and I brush them off very fast. I know it might be a little silly, but if I don't do that, I'm afraid they will crawl into the cab with me!