Name: Matt Archer
Number of years at Hafner Vineyard: 1+ full time but I also joined the catering team in 2015
Department/Role: Shipping Guru/Local Delivery Man/Forklift Driver/Occasional Janitor/Bottling Line Substitute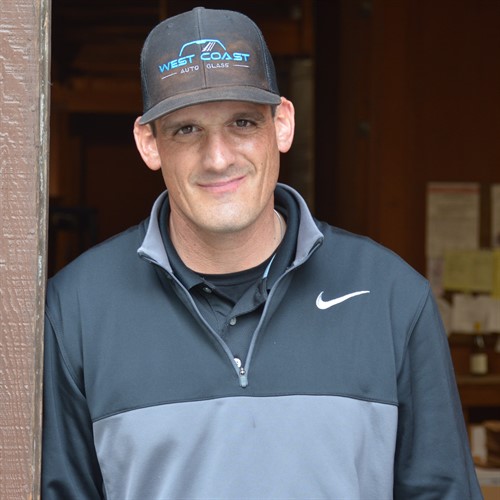 What's something most people don't know about you? I am a sports fanatic. Following the teams occupies a lot of my time and attention. My teams are the Giants, Warriors (Go Dubs! Beat the Celtics!) and 49ers and I love golf too.
Where did you grow up? Healdsburg
Favorite local restaurant: Diavola in Geyserville. I worked there for a while and love the tripe and the grilled octopus.
What's your perfect weekend day look like? I like to have a full family day and a full sports day. I have two girls (3 years old and almost 1 year old), so my wife and I enjoy taking them to the park and feeding the ducks then maybe going out to lunch. Seeing the girls happy completes the weekend. But I do love my sports day. I play baseball with a team and pitch. My family often comes to cheer me on.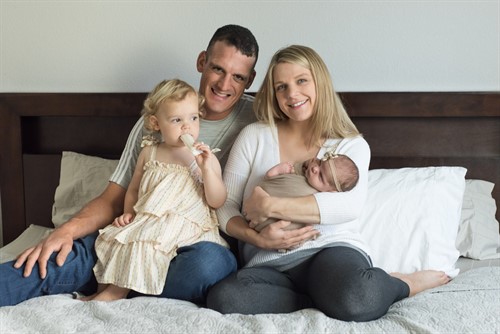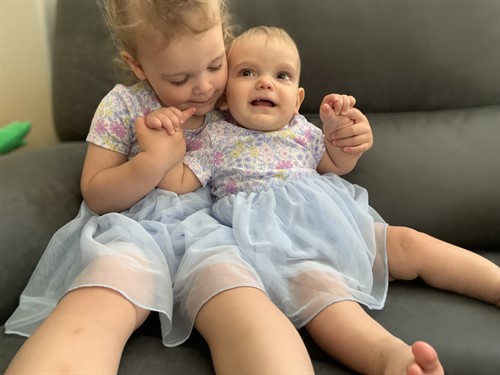 How else do you spend your free time? Whenever I'm at home bored, I go into the garage and organize or work on my Ford Mustang GT. I also enjoy gardening and yard work.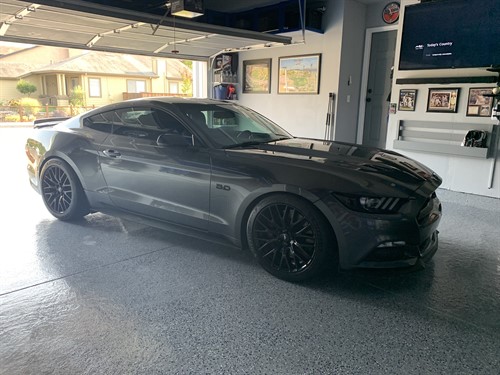 Favorite Hafner wine (yes, just one!): It changed. It was Rosé but now I think it's Cabernet.
What's the best part of being part of the Hafner Vineyard team? I like the structure and stability that it brings to my day. I like doing deliveries and being out on the road. With the youngsters, my wife and I don't get out as much, so delivering wine to patrons allows me to see what is going on in the various cities.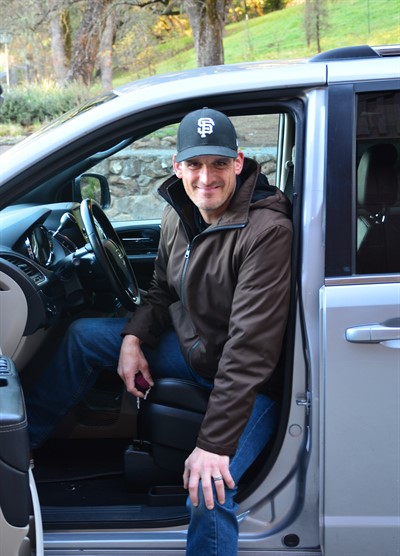 What's the most exciting time of the year at Hafner Vineyard? The Holiday Season is very exciting. We are selling lots of different products as gifts and every day is busy. It doesn't stop until just before Christmas, so it's a thrilling time.
What's the best part of living in Sonoma County? Probably the weather
Personal motto or saying that you live by: Live in the moment.
Favorite day of the year: Super Bowl Sunday
What's a memory of when you started working at Hafner Vineyard? When I first started working catering events, we parked our cars at the base of the hill and then walked up to Dick and Mary's house. It is up a steep hill and by the time I got to their house, I was huffing and puffing. It was only then did I learn that Mary Hafner (aged 84 at the time) did it every day!
What's the craziest/funniest job you've done here? I had worked in restaurants for most of my life, which is a constantly busy environment. My first or second week here, I had to help feed wires through the ceiling of the cellar into the office above. Scott raised me up on a forklift, and I was up very high in the air. Then I just had to wait there, occasionally feeding the wires through the hole in the ceiling. I was struck by the fact that I was "working" but had to hang out there for 15 minutes or so. A much different pace than a busy dinner service! Also, the first time I helped on the bottling line was pretty wild, just to see the whole process of how the wine is bottled.