Since electric cars are more prominent these days, we became interested in having EV chargers at the winery to help employees and patrons travel in their electric cars and expand the infrastructure. As a business, we are always looking for ways to become more sustainable and to inspire the same in others.
However, full disclosure: I'm a bit biased about the EV chargers. I have an electric VW Golf, so I looked forward to charging my car at work. It is a great car, and its range (85 miles) works for 90% of our travel and needs.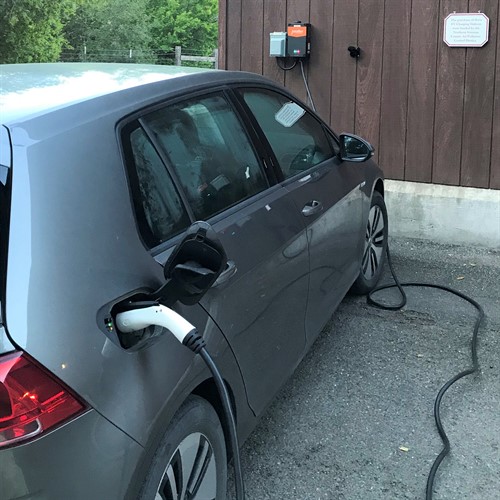 Before installing the chargers, we felt it was important to analyze their cost/benefit as we do with any investment. We find it particularly important to do this with any green/sustainable projects. Sometimes the cost can outweigh the benefit, which can force you to become creative in how you solve the problem you have.
When we bought our electric car and charger, there were many rebates and incentives to do so. This inspired us at the winery to explore what might be available for businesses. We discovered that the Northern Sonoma County Air Pollution Control District helps businesses purchase and install EV chargers. Using our favorite local electrician and purchasing basic (Juicebox) EV chargers, the Northern Sonoma County Air Pollution Control District would ultimately cover the complete cost of both installation and chargers. A no brainer for us!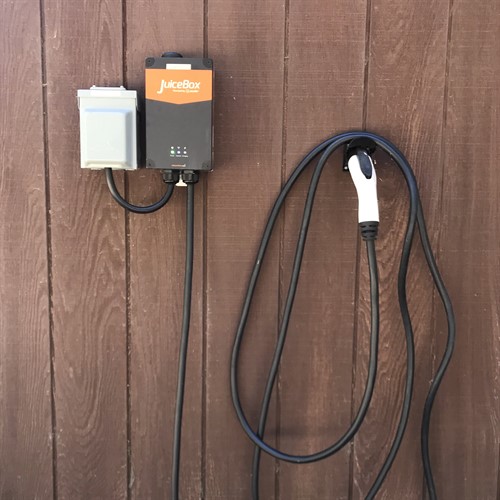 We are so grateful to be a part of a community that inspires businesses and individuals to reduce their carbon footprint and impact on the environment. A big "Thank You!" to the Northern Sonoma County Air Pollution Control District!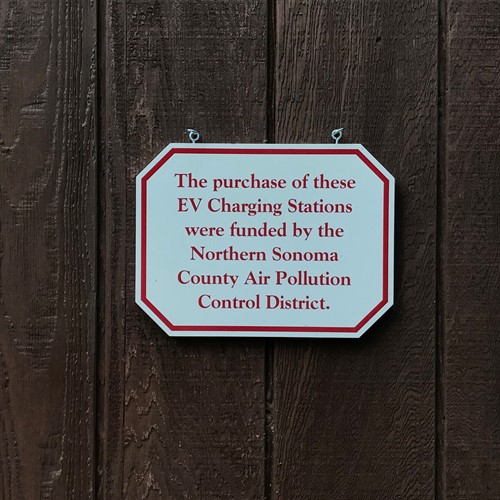 Now when patrons, suppliers and employees arrive in their electric cars, we encourage them to use the EV chargers free of charge. Thanks to all who are working to reduce their carbon footprint whether it be driving an electric car or turning off their lights when they leave a room.