Two weeks to Thanksgiving. Four weeks until our Holiday Party. 47 days until Christmas. It feels like we have all the time in the world.
And then I remember: at this time of year, time evaporates faster than a drop of water on a hot skillet. Time to plan ahead, especially on the easy stuff such as choosing fun and interesting wines for entertaining and gift giving.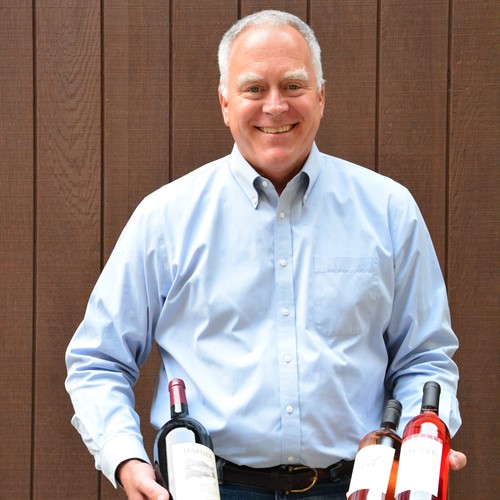 To start, I suggest going to your wine cellar, or in my case, a humble closet in the guest bedroom, and getting organized. Just ten minutes now will save plenty of time and anxiety later, allow your generosity to shine, and add meaning and elegance to your entertaining and gift giving.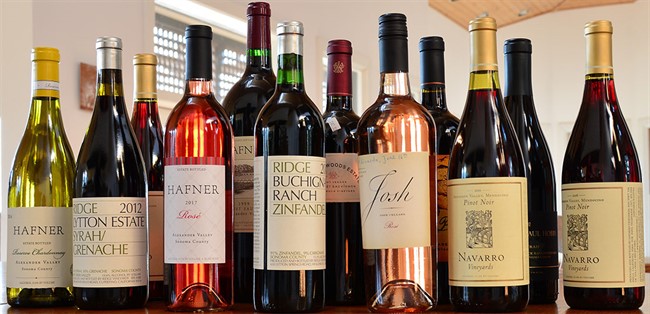 First thing I look for: wines that I have been holding, sometimes for years, waiting for a special meal to share with others. Here's what I found: a Vertical Collection of Pinots from Anderson Valley, a 1999 Cabernet magnum, two 2017 Rosés, a local Syrah and a French Bordeaux from two favorite nieces.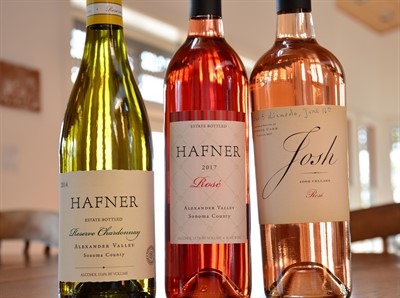 I think about a quiet dinner for eight which will be perfect for the Pinot Noirs I squirreled away years ago. I'll make roasted salmon...already looking forward to the dinner. The Cabernet magnum, augmented by Chardonnay magnums, will anchor the table at our Holiday dinner. There will be more parties...but you get the idea.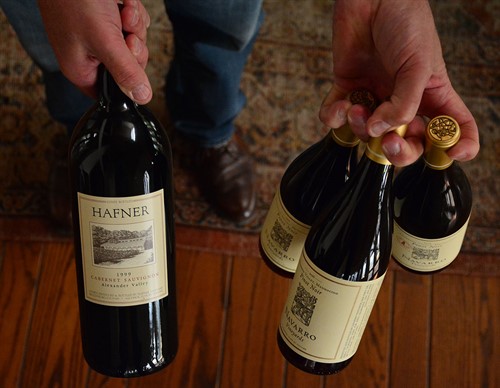 Guiding instruction: if another year might be too much aging, enjoy that wine this year! 
Second thing I look for: a fun wine (or two or three) that will make a stand out host/hostess gift or gifts, for someone who has been particularly kind this year (or someone I want to impress...wine can totally accomplish that!). I wrap the bottle(s) in tissue paper and write a note that includes "Enjoy now! I have cellared this for several years." Gifts of older wines carry added caché and elevate an ordinary bottle of wine to loftier levels.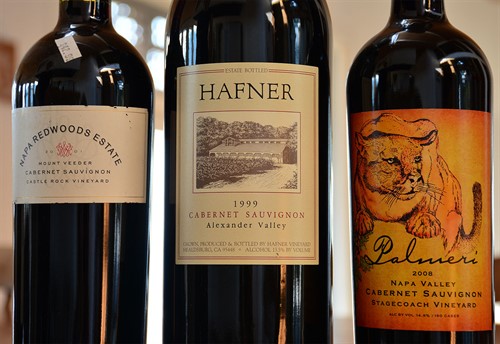 Finally, I pull forward any wines that I want to make sure are served in the coming months. And I push to the back of my wine rack wines that are too young and will benefit from additional time. I don't want to grab those when I am in a rush with a houseful of thirsty guests!
After ten minutes, I have a good sense of what we have on hand...and where the gaps are.
To fill in those gaps in your home, we invite you to stock up on Hafner Chardonnays or Cabernet Sauvignon. Order online 24/7 or if you need guidance, call us (707-433-4606). We'll put together a mixed case or two to bolster your cellar for the Holiday onslaught!
Seriously, get your cellar organized this weekend. You'll be glad you did.