To add to the fun of our 50th Anniversary, we launched "50 Years, 50 States & You" photo contest. We invite you to take a photo of Hafner wine and yourself with something iconic from the state where you are. To learn more about the details, click here.
We have received some great photos! People are showcasing their states in many different ways – with gorgeous scenery, delicious cuisine and even typical attire. Here are some of the highlights so far: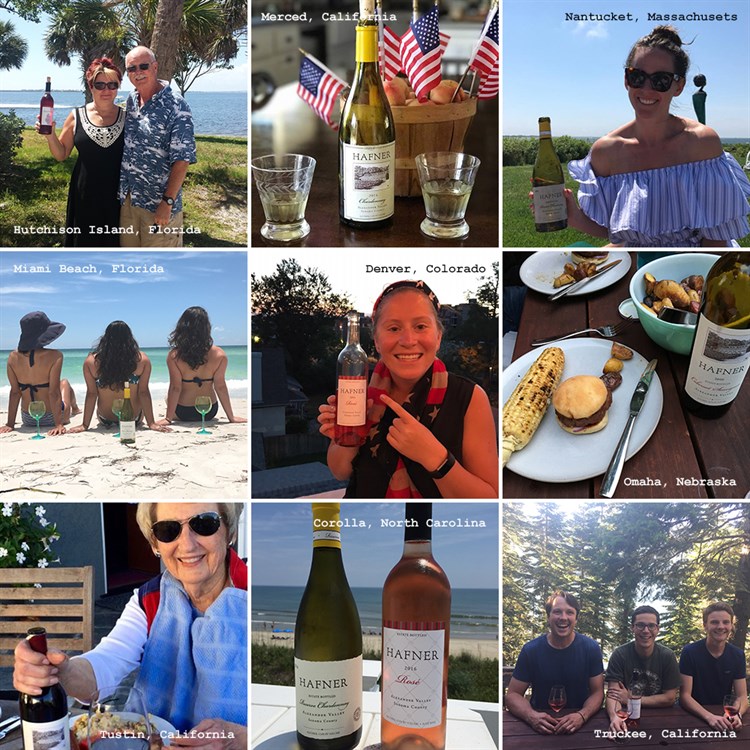 Each state will have one winner. The winning photos will be the ones that are the most iconic to that state. Below you can see how many submissions we've received from each state.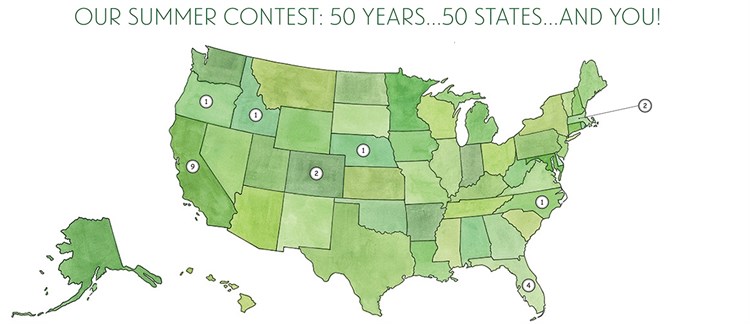 If you live in or are traveling to one of the states with few or no submissions, your chances of winning are even greater! Right now, you have a fairly high likelihood of winning, so don't delay!
Please send your photos to Scott (scott@hafnervineyard.com) or share them on social media with the hashtag #HafnerTurns50. Make sure to let us know where it was taken. 
Receiving these photos and seeing so many smiling faces brings us great joy, but also immense gratitude for you, our patrons. We are honored that our wines touch all corners of our country with this wonderful community of Hafner patrons.