Gift giving. It's a fun challenge (and sometimes overwhelming) to find just the right gift. We are always honored when patrons trust us with the job of sending joy on their behalf. We are even more delighted when patrons give Hafner wine year after year. Over 90% of patrons who give one year, give Hafner wine again the next year. We are deeply humbled by that. Thank you! 
Instead of sharing details about gift collections, we thought it might be fun to hear what patrons say about the gifts.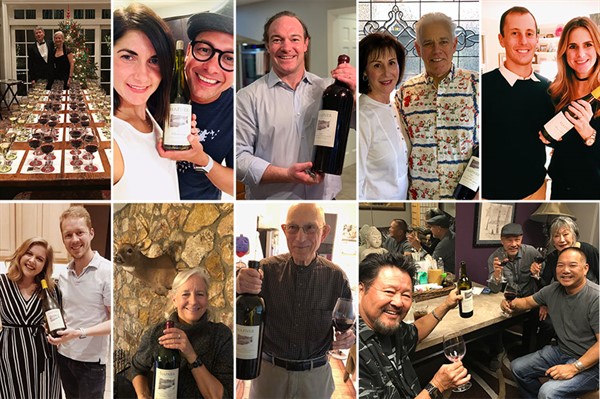 "The perfect wine gift: Annual Tasting Program wins hands down. It's the gift that keeps on giving year long."
"I have found the best wine gift to be the Annual Tasting Program. It reminds people that you are thinking of them throughout the year not just at the holidays. The wine is always great; I get nothings but compliments."
"These packages make me the king of gifting, with no real effort."
"Something affordable, yet substantial."
"One of my recipients even said, 'I beg you never to stop our best Christmas present.'"
"I really like being able to give something that most wine consumers don't experience often, which in my opinion is a Cabernet with some proper bottle aging. 
"I love giving the magnums in the wooden box because they look so special…and are!"
"We are crazy about the magnums in the wooden box. They are well priced and make a splash." 
And why do patrons give Hafner wine?
"I enjoy giving your wines as gifts because they can't be found anywhere else."
"You make it so easy…and have always provided very special, personalized service."
"Clients who have received your wine look forward to getting it the following year, and often have been very disappointed if they have – God forbid – fallen off our list!"
"I must say that the service I receive from you and your staff is excellent. From the first time you pick up the phone you are treated like a family member."
"The best value for the money, variety and the family story" behind it."
"I am not a good shopper, and am poor at detail, but you pay attention and correct my shortcomings. It is perfect for me."
As a small family business, you can imagine how much these messages mean to us. Thanks for trusting us year after year with your Holiday gift giving.
What's your favorite gift to give and why? We'd love to hear from you.