Name: Miguel Leon
Number of years at Hafner Vineyard: 1 ½ years
Department/Role: I am part of the vineyard team, and I do a little bit of everything which is nice.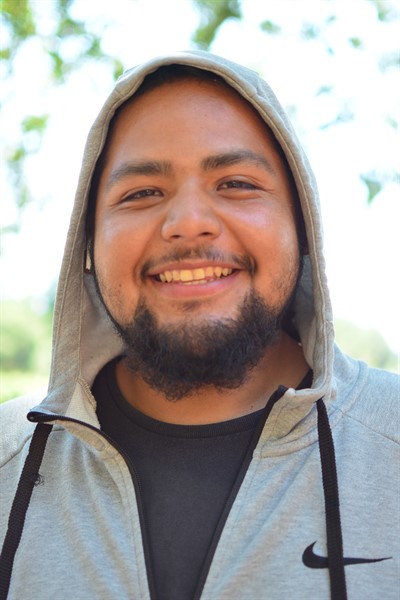 What's something most people don't know about you? I love eating spicy foods, especially chicken wings. The best chicken wings in the Bay Area, in my opinion, are from "The Hot Sauce and Panko" in San Francisco. They only have two tables, so it is mostly for takeout, but it's worth it!
Where did you grow up? Just 30 minutes down the road in Santa Rosa.
Favorite local restaurant: Mocajate in Santa Rosa. I always like ordering the "Trio" which has chicken, shrimp and steak, plus beans, rice, etc.
What's your perfect weekend day look like? Going to Bodega Bay and relaxing. Sometimes I barbeque there. When it's 100 degrees at home, the coast can just barely be warming up, so it's a nice escape from the heat.
How else do you spend your free time? I like to hang out with my brother and relax.
Favorite Hafner wine (yes, just one!): Chardonnay for sure.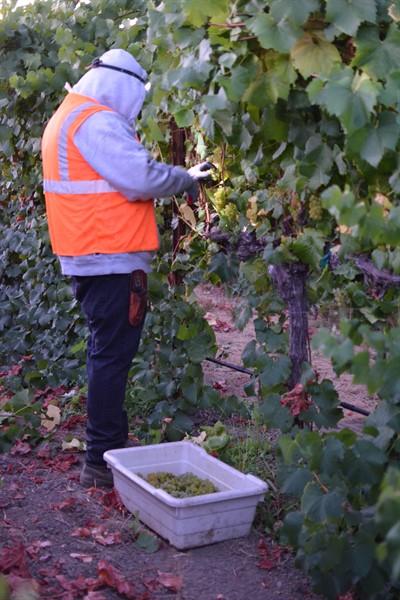 Here I am picking Chardonnay during Harvest 2018.
What's the best part of being part of the Hafner Vineyard team? I like the job because I feel independent; we have freedom to do our work. It is also relaxed since I work with family (José Luis is my uncle.), and it is a family business.
What's the most exciting time of the year at Hafner Vineyard? Harvest is the most exciting time because I get to see the outcome of the work we did all year long. It is rewarding to see the grapes head off to the winery.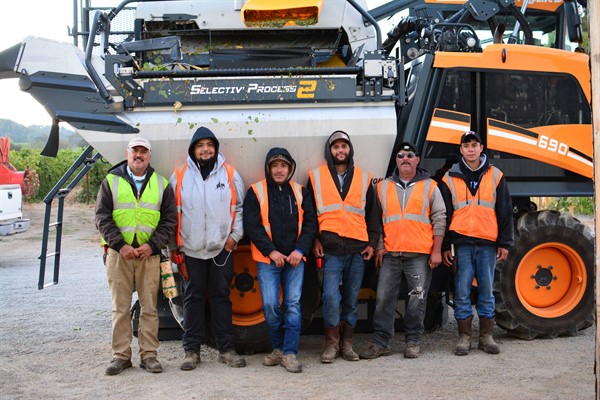 What's the best part of living in Sonoma County? We have a lot of beautiful views and hiking trails. We have both mountains and ocean which is unique.
Personal motto or saying that you live by: Always stay positive.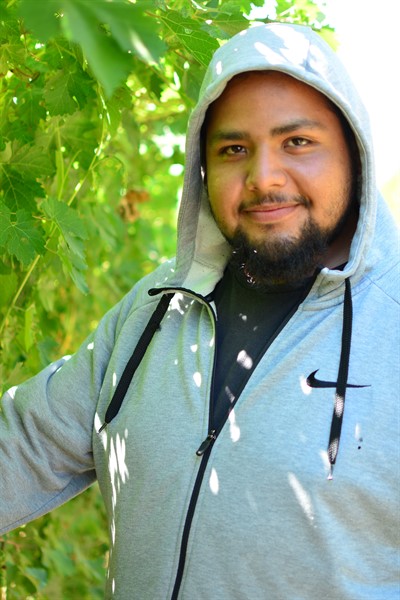 Favorite day of the year: Fourth of July. I've always loved that day since I was a kid and getting to watch the fireworks. Now that I'm grown up, that day reminds me of being a kid, plus we get to have a relaxing day with friends and family.
What's a memory of when you started working at Hafner Vineyard? When I first started, I didn't think I'd be able to do the work because I didn't have any experience in the vineyard at all. Antonio became my mentor, and he showed me how to do things. Now I know each step throughout the year.
What's the craziest/funniest job you've done here? We are replanting 10 acres of vines. The drip irrigation attaches to the trellis with plastic curly ques we call "churros", so the drip is hung above the ground about one foot. Attaching the churros means bending over all day long… it is exhausting! I am glad we only have to do this when we replant.