Name: José Maria Gonzales Martín, but I go by "Chemia". My dad has the same name. His nickname is Chema, so I am Chemia, "little Chema". We definitely needed two names here at Hafner Vineyard because we worked together here for two years. It was good, but when I was learning, Dad (who worked here for 22 years) would scold me (joking a bit) because I wasn't doing everything right, even though I'd never worked in a vineyard. He wanted to make sure I did a good job carrying on his legacy.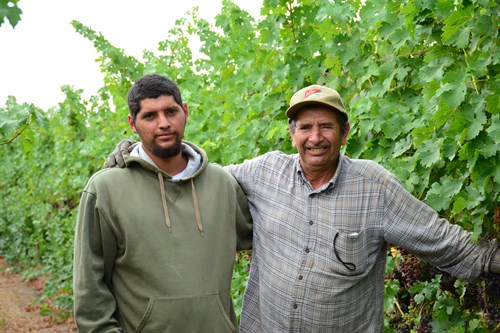 Number of years at Hafner Vineyard: In March, I finished my third year.
Department/Role: I am part of the vineyard team. My dad was known for walking quickly through the vineyards. He would get all the jobs that required a brisk pace, particularly raising or lowering the trellis wires. Dad retired in 2017, and being his son, I have that same manner of a quick stride, so I've taken on his tasks.
What's something most people don't know about you? I do mechanic work on cars for fun. It's a new hobby I'm still learning.
Where did you grow up? Palo Alto, Michoacan, Mexico, like most of us on the vineyard team.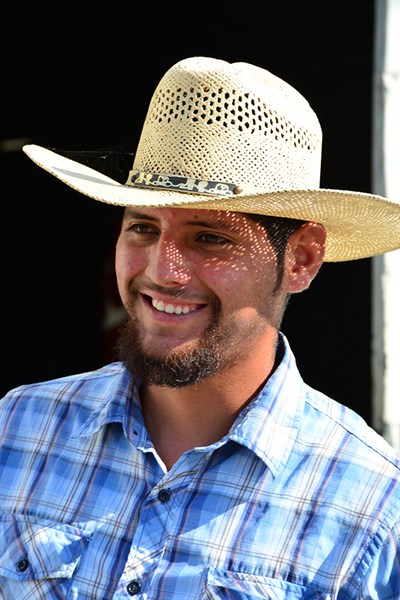 Favorite local restaurant: Agave in Healdsburg
What's your perfect weekend day look like? Doing something with my family – either being at home and relaxing or going camping.
How else do you spend your free time? I always enjoy visiting my friends, and some afternoons, I meet my friend, and we work on cars together.
Favorite Hafner wine (yes, just one!): Rosé
What's the best part of being part of the Hafner Vineyard team? How the family treats us. It's really a small family owned business where everyone gets the attention you need, and our work is appreciated.
What's the most exciting time of the year at Hafner Vineyard? I enjoy May and June when we are doing shoot positioning. It's a relaxing job for me, so the days go by very quickly.
What's the best part of living in Sonoma County? The climate
Favorite day of the year: Christmas
What's a memory of when you started working at Hafner Vineyard? My first paycheck! I was working elsewhere, making less money, so when I got my first paycheck from Hafner Vineyard, I was very happy and a little surprised.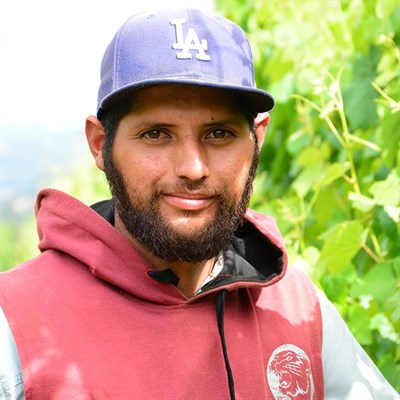 What's the craziest/funniest job you've done here? Shoveling the weeds! During Spring, we mow the weeds with an underground cultivator. That cuts most of the weeds and cover crop between the rows, but a few of the really big ones are tough and don't get mowed because they are around the trunk of the vines. We have to go through the entire vineyard (96 acres, 70,000 vines!) and remove any of these large weeds. It's hard work!