Sarah Hafner painted this vineyard map of Hafner Vineyard here in Alexander Valley. The yellow blocks signify Chardonnay vines, while the green blocks represent the red varieties - Cabernet Sauvignon, Malbec and Petit Verdot. In the top right you can see the winery and caves. On our blog, Parke shares his views on the evolution from Dick's original map of Hafner Vineyard when he bought the property in 1967 to this new one. Read it here.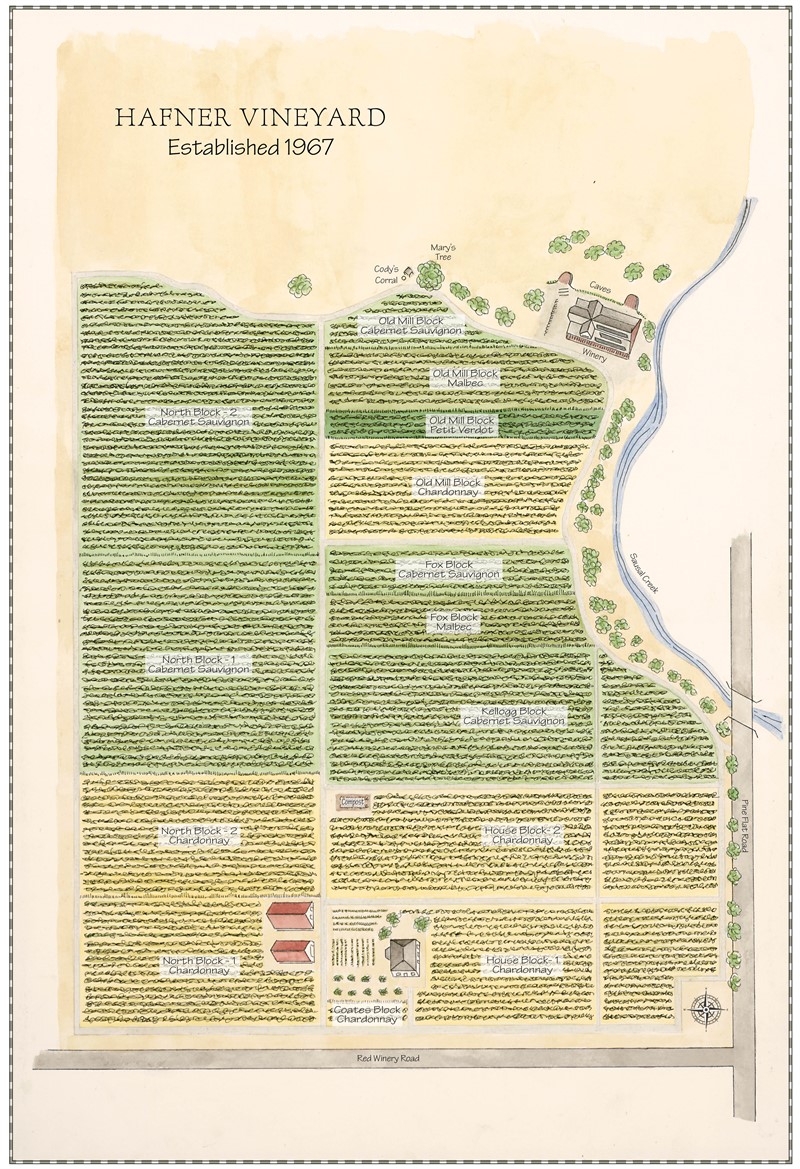 Here is the original map that Dick Hafner used when he and wife, Mary, purchased the land. It is dated November 1967. Much has changed since then. The prunes, pears, Zinfandel vines and abandoned cars are gone. Today, it is planted with Cabernet, Chardonnay, Malbec and Petit Verdot.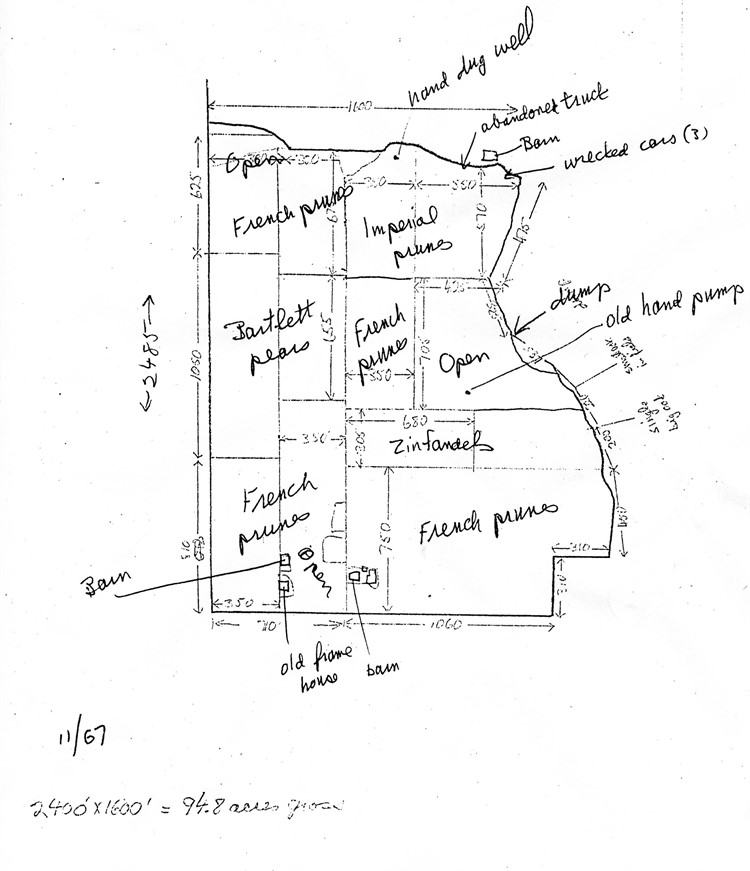 To read Parke's prespective on how the vineyard has changed over the years, click here. 
If you want to learn more out the vineyard and how we farm it, click here.