How do you spell "FUN"?
H-A-F-N-E-R   P-A-T-R-O-N-S!
At the end of June, we launched our "50 Years...50 States...and You" photo contest. Patrons have responded creatively and enthusiastically. It has been a treat for us here at the winery to be on the receiving end of the photos emailed or posted to social media sites. We almost feel like we've been on a cross-country trek ourselves!
Photos have come from all four corners of the lower 48: Maine, Florida, California and Washington. (We are waiting for you Alaska!) And several patrons have packed Hafner wine into their car, grabbed their camera and jumped behind the wheel...crossing state lines leads to multiple entries from a single patron. Several patrons have done this, seizing the competitive spirit!
Below is the contest map with the number of submissions from each state.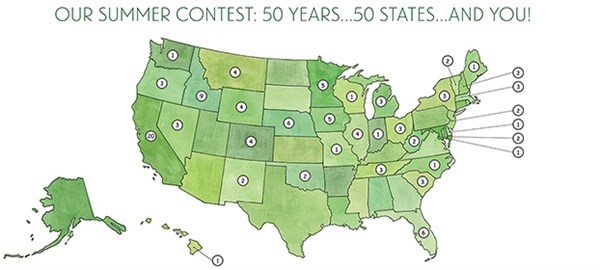 The photos include patrons and their family and friends, Hafner wine and something recognizable from that state. Most pictures showcase classic signs, iconic landscapes and even local cuisine.
We received wonderful photos in July, and they keep coming! (Check out a few from our previous update.)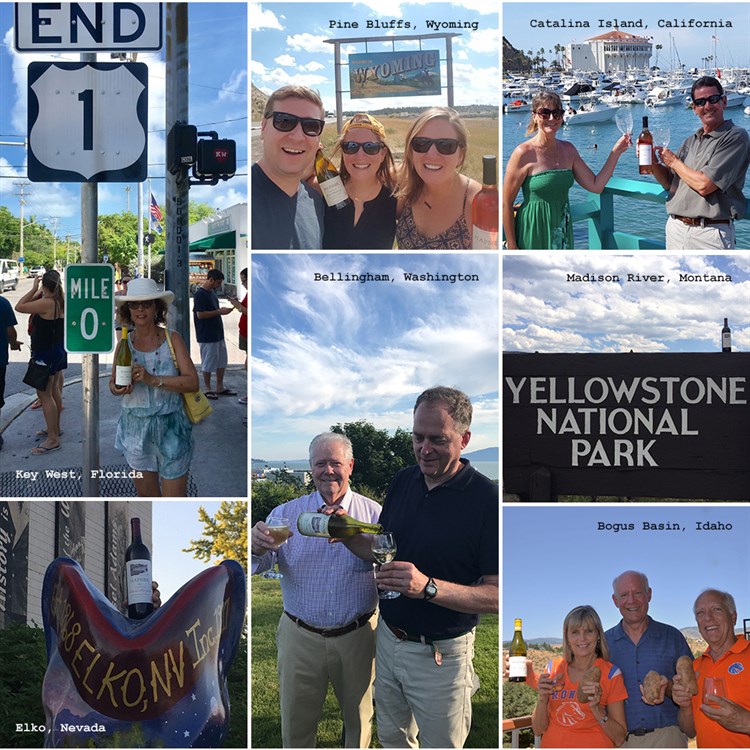 August also brought new and exciting photos from all over the country. Traditional food, beautiful landscapes, iconic monuments, even the eclipse projected on a bottle!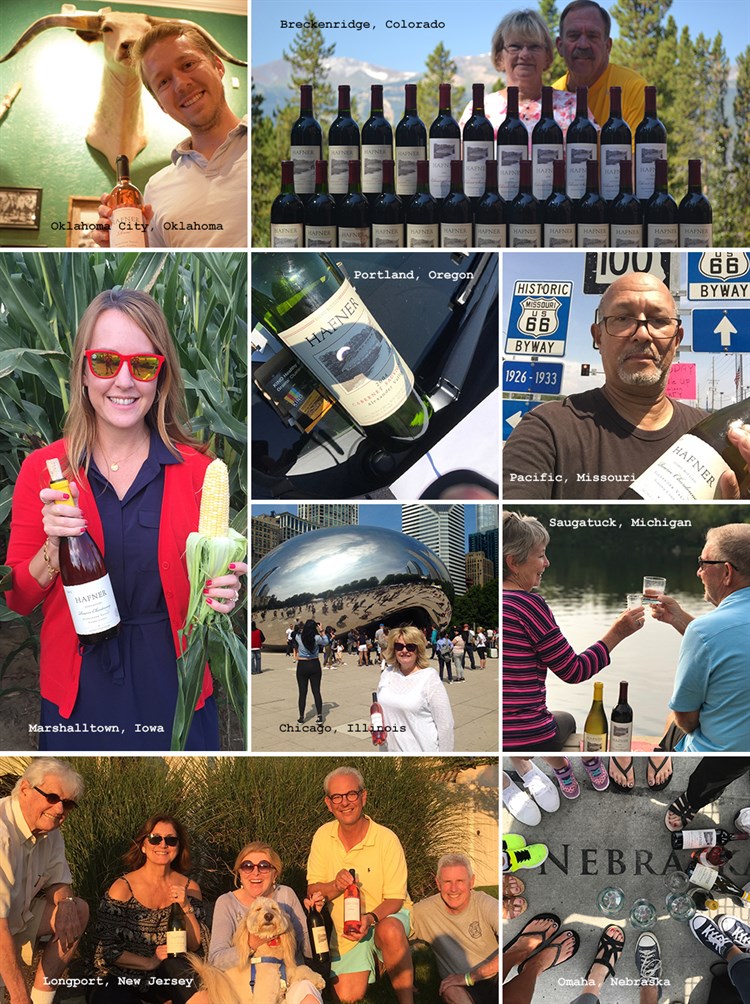 In mid-September, we will announce one winner per state. Each winner will receive something fun (and drinkable!) from the Wine Library. If you'd like to join the contest, please email your photos to scott@hafnervineyard.com or post them to social media with #HafnerTurns50. Learn more about the details here.
We look forward to hearing from you and seeing where you and your Hafner wine travel over the next month. But don't delay! Labor Day is your deadline!